The latest addition to the Harvest New Founders Program is Poppy Copy, a copywriting studio in Brighton. Relly Annett-Baker started her career as a writer for music media outlet, and later wrote for the web when she joined her husband's web design company. Poppy Copy came into being last year (2007), and Relly now runs her own company on the top floor of her townhouse.
We're excited to present New Founders Program's very first copywriting studio. In the following interview, Relly gave a few tips for all of us small business owners, explained why time tracking (and Harvest) is important for copywriters (thank you, Douglas Adams), and we coaxed her into telling us the secret behind the environmentally concerned bee.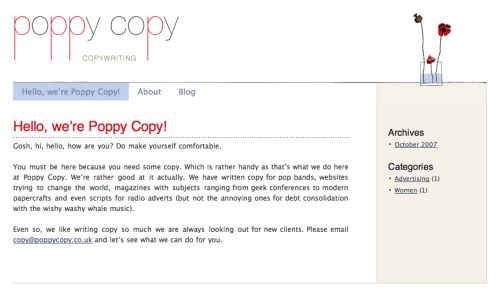 Why and how did you start Poppy Copy?
Poppy Copy started after my husband made me redundant! We had run our own
website design company since 2004 so in 2006 I took maternity leave to
bring up our gorgeous baby boy. Late 2006, Paul got an offer from our
favourite clients that we couldn't refuse so he went to work for them
but that left me without a job! In 2007, I set up Poppy Copy to
continue the web copy work I had been doing and to expand into other
areas that I had previous experience in, writing for events and music
media outlets. The actual start was a bit abrupt. I just sat down with
Paul one day and said 'I want to go back to work now' so, one website
and a pack of moo contact cards later, Poppy Copy was go.
How do you market yourself and find work?
I tell everyone what I do! Having been on extended maternity leave for a
year it was great to be able to tell all my friends and family that I
was going to be 'back at work'. My friends in Brighton, many of whom
work in web development or similar spheres, have all been super
supportive and recommended me to their associates but I obviously still
have to convince the client that Poppy Copy is the right band for the
gig. One day my marketing might have to get more sophisticated than
just having a chat with interested people but if you hire a copywriter
you have to feel they understand you and your goals. That's much easier
to assess over a cup of tea and a slice of cake than by a formal
proposal.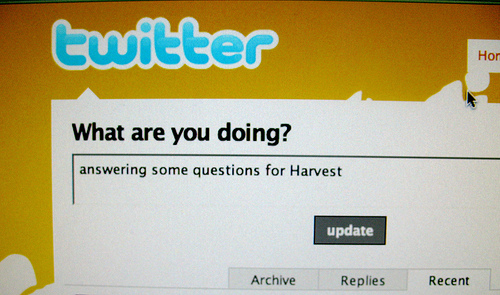 Can you share with us a couple of copywriting tips?
Remember that you aren't writing for yourself, or your boss, but for your
customer. What do they need to know about your product? How do you want
them to feel about your product? What is the very next step that they need to take?
Your brochure and your website aren't the same thing. Your website copy
should focus on clarity and brevity with directions on how to get more
information if your customer needs it. Your brochure is an opportunity
to engage your customer on a deeper level but that might be through
visuals as much as copy.
Can your point be made in 140 characters (standard SMS or twitter length)? Try it out. You might find
that your message has an impact in 3 sentences that was being lost in 3
paragraphs (and no cheaty 'txt spek'!).
What are some of your tools of the trade?
My office is the top floor of my townhouse. I have a Victorian infant
school desk (complete with space for an inkwell!), bought for £4
from a yard sale, that houses my beloved mac and my anglepoise lamp. My
two cats have a basket by the radiator so they often pop in to make
editorial comments like 'is it dinner time?'. When they aren't about my
Nabaztag bunny is fun company. I use Twitter a lot (maybe even a bit
too much!) as it keeps me sane to know people are still out there
beyond the door of my office! I know that if anything exciting was
happening someone would Twitter it and I wouldn't lose out by being in
my self-imposed solitude. When I am writing I need silence, or very
soft classical music, but when I'm doing accounts or admin I use
Last.fm to try and be down with the kids and search out some new bands.
For actual writing, I use a combination of google docs, circus ponies
notebook and basecamp but for editing you can't beat paper and a red
pen.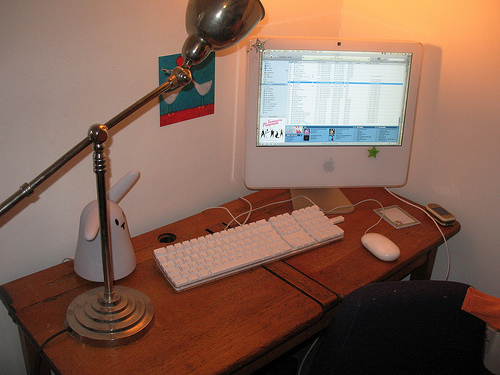 For inspiration, I read a lot of columnists. Victoria Mathers'
'Social Stereotypes' in the Saturday Telegraph, Lynne Truss' compendium
'Making the cat laugh' and Richard Herring's daily updated 'warming up'
blog are all fabulous examples of pithy writing.
Why do you need to track time, and how does (or will) Harvest help your business?
Douglas Adams once said 'Time is illusion, lunchtime doubly so' and as
a writer he'd definitely know. Writing is an activity where you truly
have to be 'in the zone' and knowing Harvest is keeping track of my
time allows me to stay focussed. The mac widget is my new best friend. F12, click, F12 and I'm ready to write.
I often have to juggle multiple clients, with multiple projects at
multiple prices, and multiple other demands on my time. Harvest helps
me keep the multiples under control. Actually, Harvest is a bit like my
mum but it doesn't mind if I haven't tidied my bedroom.
So, what's the deal with the 'environmentally concerned bee'?
Ha, ha! I have been working with a brilliant team behind a new website
Edenbee (almost ready to roll, sign up now!) which is about using
the 'wisdom of crowds' to find simple solutions to environmental
challenges that anyone can try. Their bee mascot, Freddie, is the
leader of the Edenbee Hive and he has plenty of suggestions to inspire
people to do little things that make a big difference. I wrote the
initial goals that Freddie suggests to new members – channeling my
inner 'bee' if you will. You wouldn't believe how many bee-related puns
you can cram into one website. Currently, I'm working on copy for
web user experience uber-gurus Clearleft (I'm trying to persuade them
to adopt the title 'uber-gurus' for their business cards and whatnot
but they aren't going for it, spoilsports!). It's a great project to
work on as I'm helping shape the site so the design, navigation and
copy will all flow together. So many sites just have 'boxes' to put
copy into after it's built and miss some great opportunities to build a
positive, cohesive feeling about their brand.
Where do you hope to see your business in 1 year?
Operating from the beaches of the Seychelles?
A year from now I'll still be writing, still enjoying writing, still working with great clients but I hope to have lots of lovely Harvest users on my books and much more of my copy out there on the Wild Wild Web, on mobile platforms and maybe even a billboard or two.
Oh, and I hope Matt Groening calls and says 'you know, we really need another
staff writer on Futurama. Are you free?' and I'll say 'Sure, Matt, I'd
be delighted. Let me just Fedex my luggage from my private beach house
here in the Seychelles'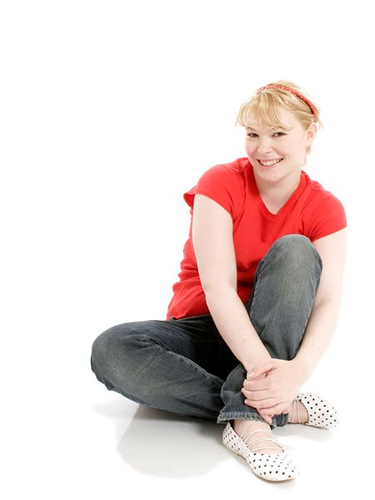 Thank you for your time, Relly!
To find out more about PoppyCopy and their service, please visit their website.