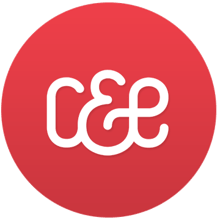 Cammaert&Eberhardt is a design studio in Barcelona, Spain specializing in the editorial design of books and printed matter. Founded in 2008 by Juan Carlos Cammaert and Christine Eberhardt, they have already produced an impressive group of work. We here at Harvest are fans of C&E's designs and are excited to have them in the Harvest New Founders Program. In an era where nearly everything is digital, online, and intangible it's wonderful to meet talented and creative people making a classic medium more beautiful through art you can hold.
How and why did you start your own graphic design studio? And why books?
Christine and I were both working for third parties and on occasional freelance projects, but we were both a little tired of designing online graphics, which for us, had lost its motivation a bit. We had always liked working with typography and photography and the smell of freshly printed paper so decided to focus on publications and book design which gives us access to projects that are more exciting and with more rewarding results.
What's it like running a small business in Barcelona, Spain? Some people say that business in Spain run on a relaxed schedule, and you take long lunch breaks. Is that true?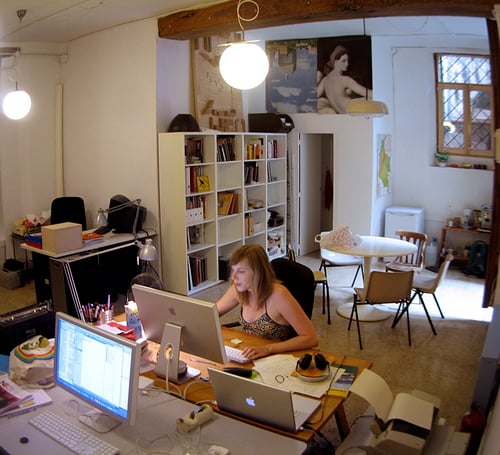 Haha, to some extent yes. In Spain, even if you want to have your own schedule you're a bit conditioned by the mainstream timing. Everything runs later: work starts at around 10am, lunch is at 2:00 and dinner is after 9:00pm. But we don't do the "siesta"!
Your logo is gorgeous – a little vintage looking but at the same time modern. Tell us about it, and can you tell us how you made it?
Thanks! We're proud of it but to tell the truth we didn't spend much time on it, we were running late on schedule to publish our site and needed to finalize the logo fast. Ampersands always helps a design look better.
Please share with us some of the projects you are most proud of.

1. Siener Culinary Calendar – A limited edition book about a Michelin-star German cook. It was nice working with the gorgeous photography of Markus Bassler and was a good typographic playground. Made us hungry too.
2. This is Berlin – Christine is from Berlin, so this project was close to her heart. It has 700 pages of out-of-the-ordinary photos of the city, covering both sides of the wall from the 60's until now.
Tell us about Poolga. How did you come up with the idea and how did it come to fruition?
I got an iPhone back in October 2007, and being a gadget geek and design freak immediately wanted to put a nice wallpaper on it. The options that came with the phone were so lame that we decided to ask a few illustrator and designer friends to make some for us. We were happy with the results and surprised that something like this was not yet available online, so decided to make them public and that's how Poolga was born. It now gets loads of visits per day and more emails than we are able to reply to.
What are 5 memorable things you've consumed lately?
1. Screen prints from The Little Friends of Printmaking
2. Heima, a documentary film about Sigur Ros
3. Paella Marinera at the Palmera, a restaurant in the center of Barcelona.
4. Metropolis poster from Pietari Posti
5. A fake surveillance camera for our studio
For more information about Cammaert&Eberhardt, and to see many photos of their current and past projects visit their website.

To help companies get on their feet, The Harvest New Founders Program gives one year's subscription of Harvest time tracking service to a new company each month. Think you might be a good fit for our New Founders Program? Learn more and apply.