Harvest is committed to building and supporting the world's best time tracking app, but that's not the only thing we take seriously at work. Over the last year, we've started paying a lot of attention to the coffee we drink. For many Harvesters, the workday doesn't truly start until the first cup of coffee has been poured and, as "coffee czar," I work hard to make sure that cup is delicious.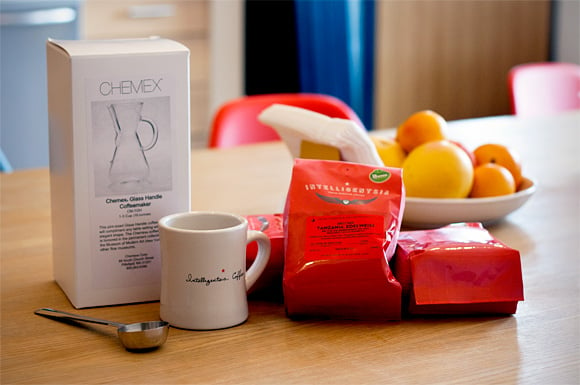 We've recently subscribed to Intelligentsia's "Roaster's Choice Subscription" which brings 3 pounds of fresh roasted coffee to our door each month. As a former Chicagoan who also loves coffee, I'm proud to call Intelligentisa Coffee my favorite roaster. Their rotating selection of in-season single origin offerings is all but guaranteed to deliver something for everyone in the office.
We often order beans from one of the many roasteries available on GoCoffeeGo. GoCoffeeGo will let you choose a few different roasters, set up a coffee queue and arrange for shipments to be spaced out of the time period of your choice. The coffees are delivered directly from the roasters, so there's no doubt about their freshness.
Though we've tried coffee from many roasters, several stick out as our favorites. If you're looking for some great beans to try, any of these will do:
Do you have any suggestions of coffee we shouldn't miss?