This is an introductory paragraph explaining the main features and benefits of the integration. It should be around 50-100 words and come before the integration screenshot.
Using Harvest, but estimating and tracking projects in spreadsheets? Price&Cost integrates with Harvest to help you with project estimation and tracking of project financial performance.
Connect your Harvest account in one click to import all projects, resources, and their settings to Price&Cost. Plan and forecast your financials in Price&Cost and send projects to Harvest. The integration will sync timesheets daily, providing you actionable insights on your projects' budgets, costs, and profitability. Run reports on account, project, and team performance at any granularity.
Price&Cost allows you to effortlessly:
Estimate budgets, costs, and forecast profitability with precision using all your resources and their rates from Harvest.
Create multiple alternative plans and compare budgets, costs, and profitability for each one.
Create estimates from historical Harvest data for previous projects and improve estimation accuracy.
Track against the planned financials with automatic timesheet sync. Know your project spend to date. Forecast budget, costs, and profitability at project completion.
Update resource plans in Price&Cost from Forecast with easy import.
Simulate "what-if" scenarios. Process change requests. Make necessary adjustments to get your project budget, costs, and profitability back on track.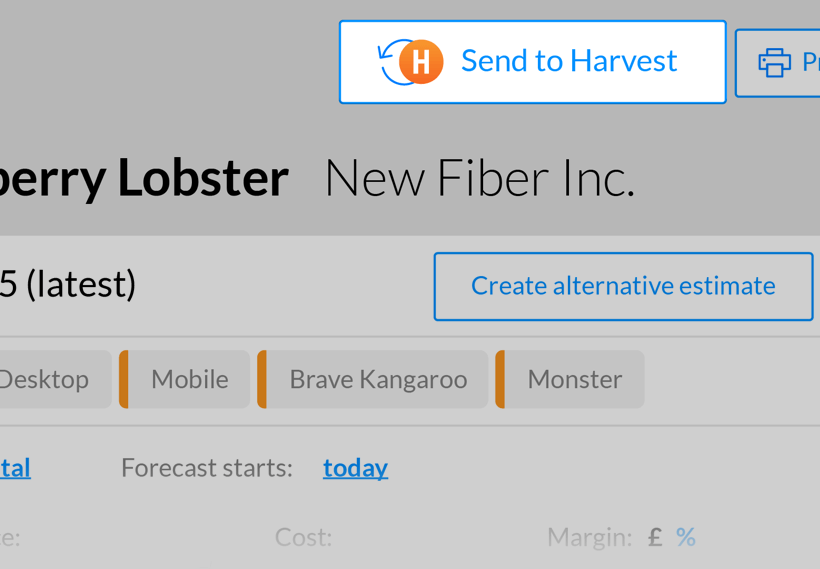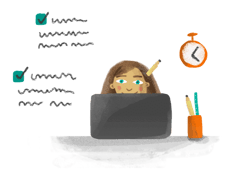 Need help getting started?