Intuitive time tracking for teams and freelancers.
Harvest makes it easy to track time and expenses, so you get into your business and invoice clients.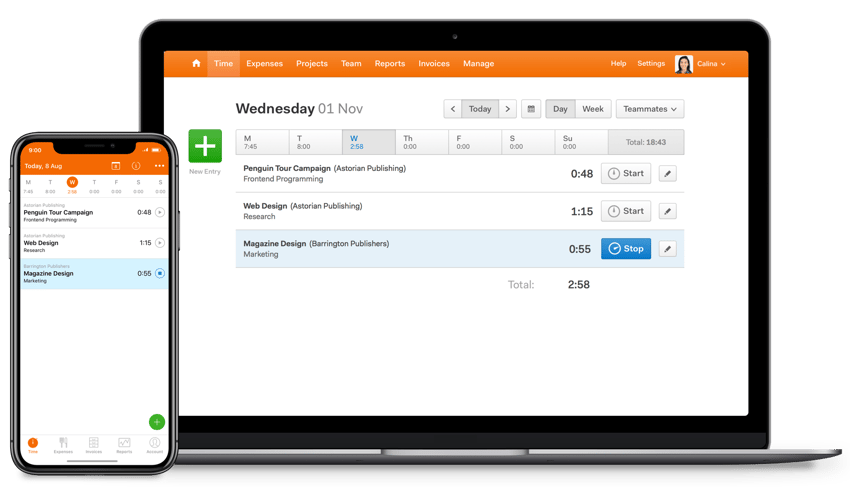 Track time the easy way.
The key to painless time tracking? Give your team options!

Start and stop timers as you work or enter hours into a timesheet.

Track time from your devices with desktop and mobile apps.

Integrate Harvest timers into the tools you already use.

Operate with insight.
Keep projects under budget and running smoothly.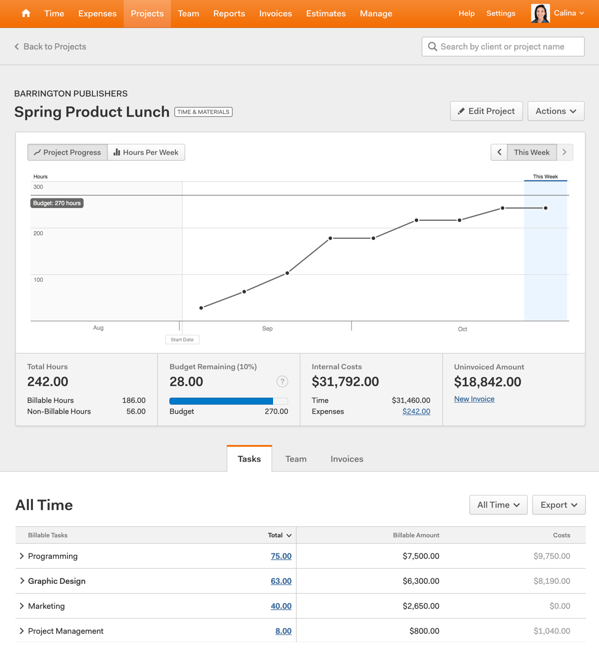 Visualize your progress.
Don't let budgets catch you by surprise - see how much time you've tracked to the project.
Get critical information.
See hours, budgets, billable amounts, costs, and uninvoiced totals all in one place.
Dive into the details.
Break down all your data by person or task to get a better understanding of the project.

Manage your team better.
Put your timesheet data to work with smarter reporting.
Be mindful of everyone's time
Know who can handle more on their plate while preventing overworking.
See where things stand at a glance
See which projects are taking up someone's time and why.
Dig into the details
Easily review timesheets and expenses and edit entries right from the reports.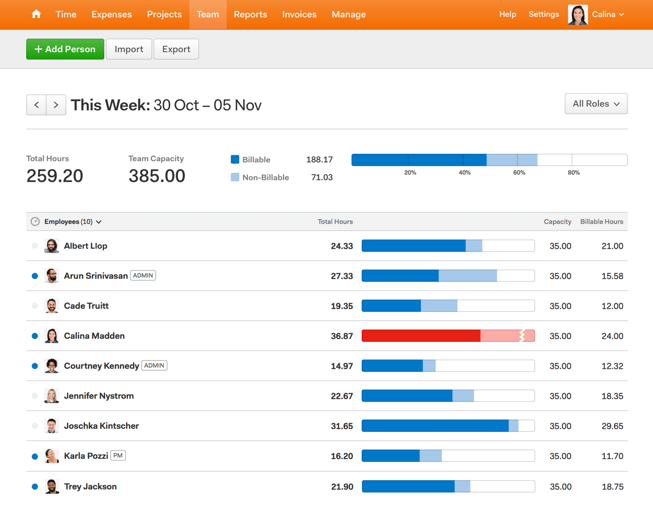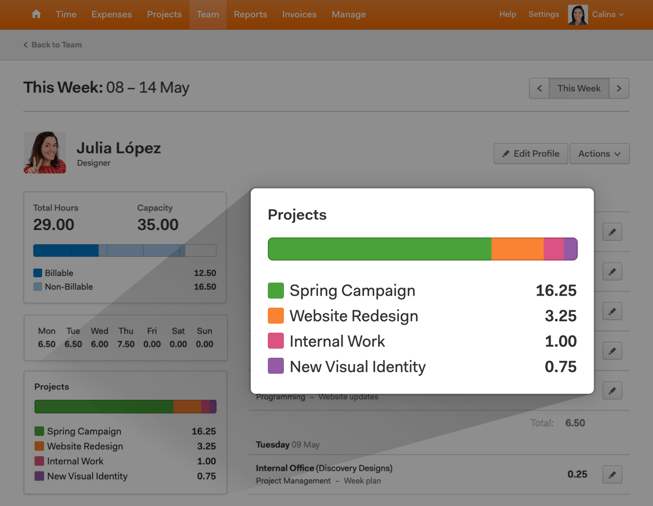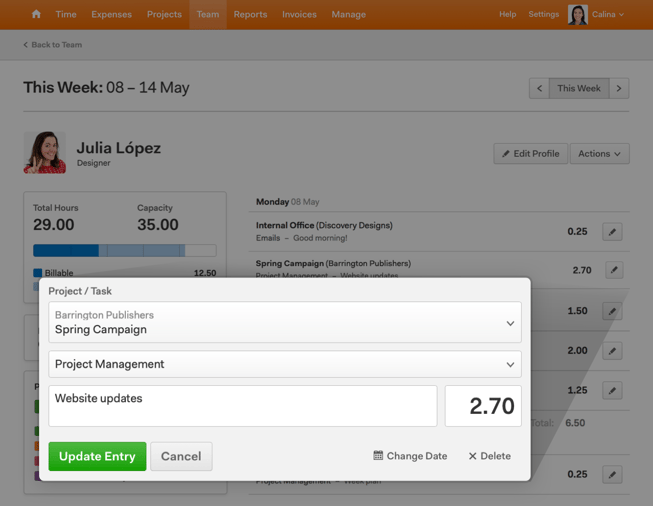 Turn your hours and expenses into invoices.
Send invoices to clients and get paid online via Stripe or PayPal.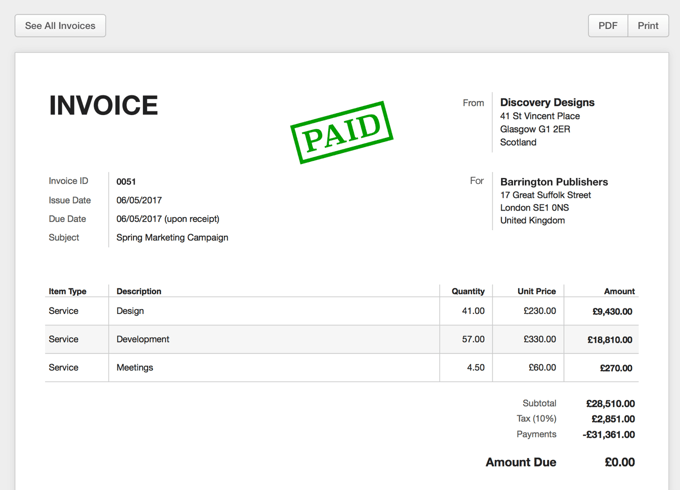 A word from our customers.
We've been helping businesses create their best work since 2006.
"
As soon as we started to hire people, we moved everything over to Harvest... Scaling would have been impossible without a time tracking tool.
"

Haraldur Thorleifsson
CEO, Ueno
"
Why the hell are we not using Harvest? It's got way more functionality. It's way more robust. Its integrations are way better.
"

Aaron Charles
Founder & CEO, The Charles
"
We really focus on work-life balance in remote work… Time tracking reveals if somebody is overburdened and that becomes an immediate conversation.
"

Michael Kucera
COO, Zehner
70,000+ companies track time with Harvest