Time tracking for those who value insight.
Harvest makes it easy to track time and expenses, so you get access to critical data without driving yourself (or your team) crazy.
Get a free trial
No credit card required.
70,000+
companies track time
with Harvest

Track time the easy way
The key to painless time tracking? Give your team options.

Start and stop timers as you work or enter hours into a timesheet.

Track time and expenses with desktop and mobile apps.

Integrate Harvest timers into the tools you already use.

Get the information you need
Put your timesheet data to work with smarter reporting and invoicing.
Keep projects on track
Get crucial information to keep projects under budget and running smoothly.
Get paid faster
Create invoices based on billable hours, send them to clients, and get paid online.
Manage your team better
See how much time they're putting into different projects and tasks.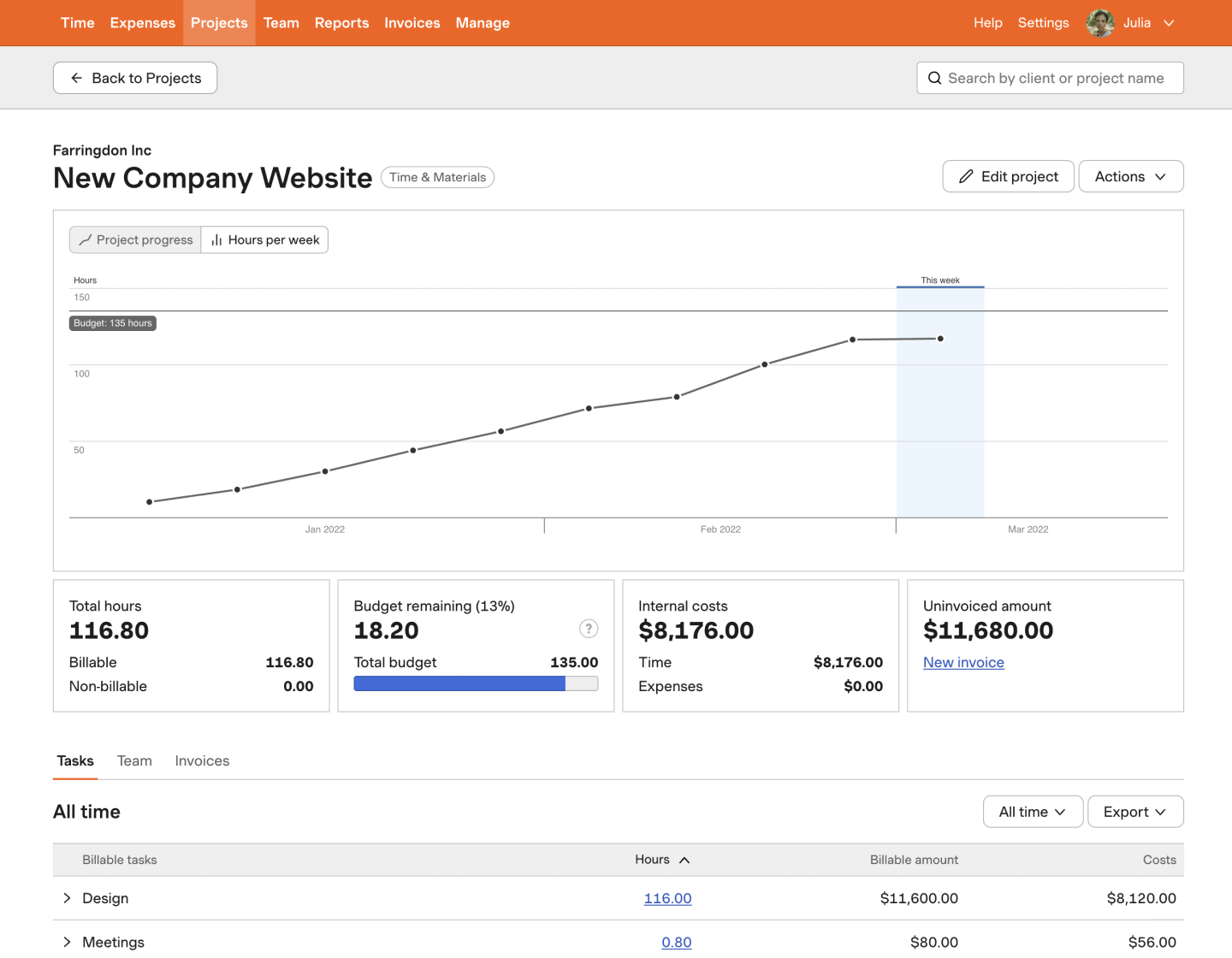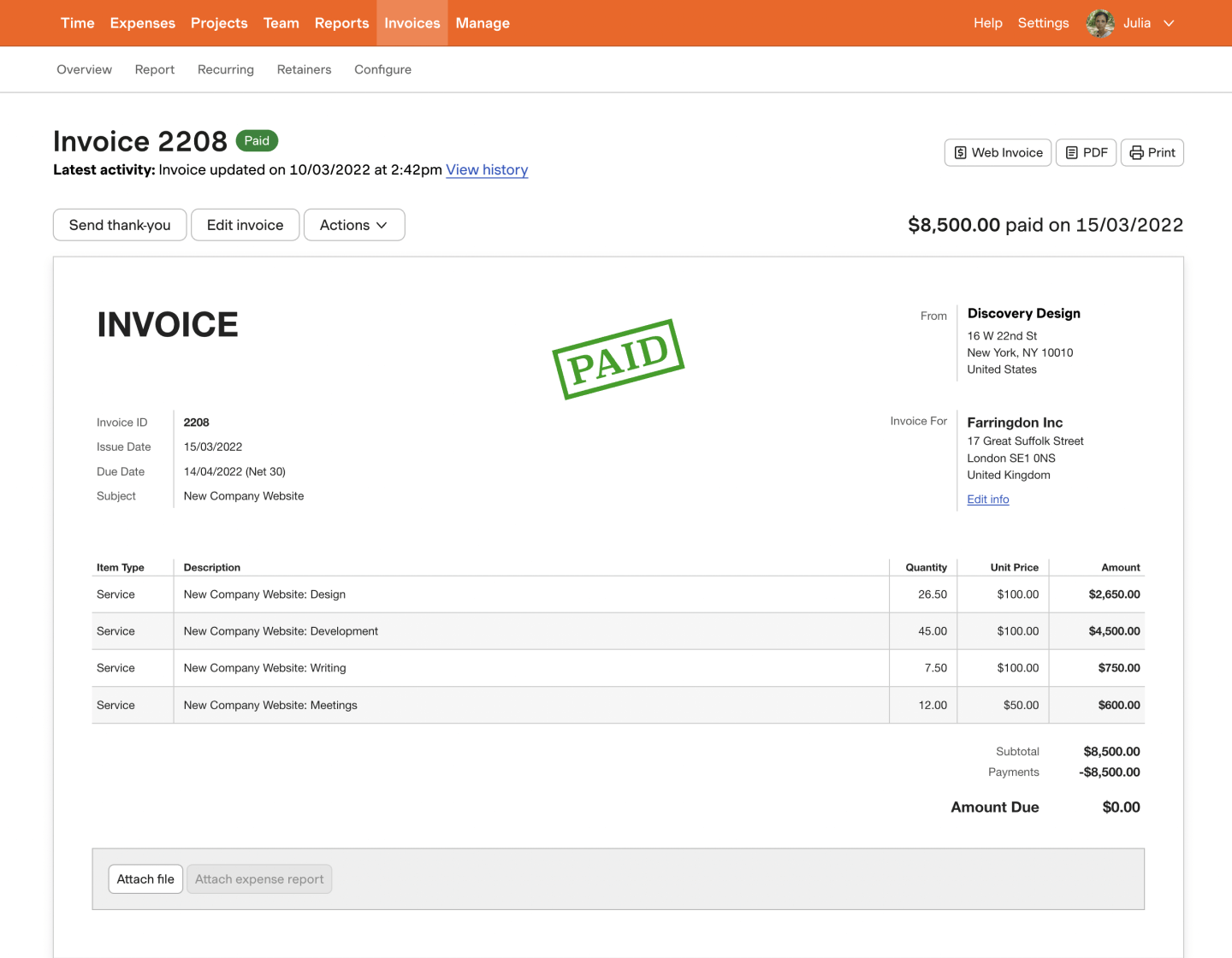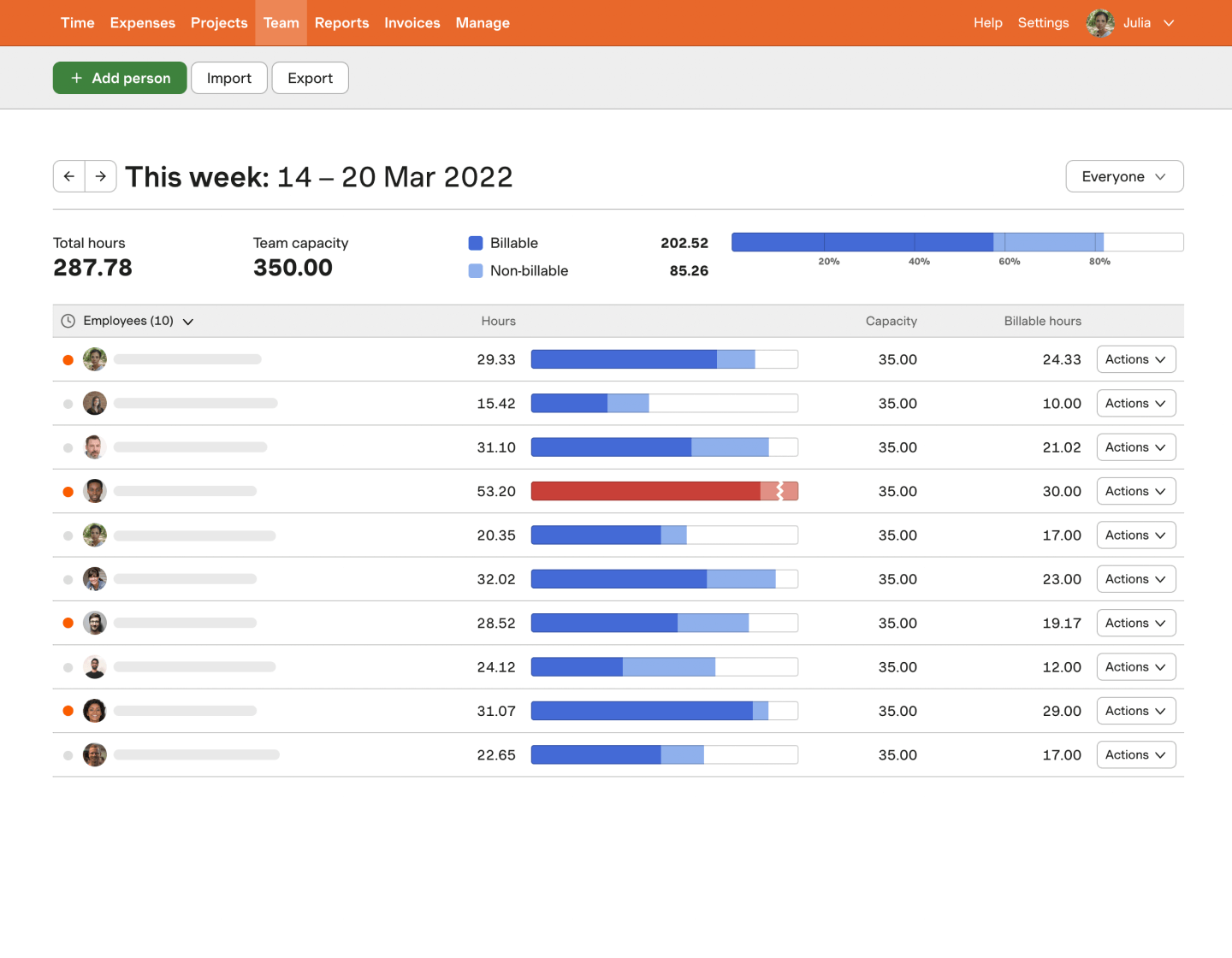 A word from our customers
We've been helping businesses create their best work since 2006.
"
We really focus on work-life balance in remote work… Time tracking reveals if somebody is overburdened and that becomes an immediate conversation.
"

Noah Gedrich
CEO, Zehner
"
Why the hell are we not using Harvest? It's got way more functionality. It's way more robust. Its integrations are way better.
"

Aaron Charles
Founder & CEO, The Charles
"
We needed something super simple because we don't want to have to teach people how to use it as part of onboarding.
"

Nick Frandsen
Co-founder, Dovetail

Simple, flexible pricing
All features are included in every plan.
Save 10% with annual plan
Easy time and expense tracking
Apps for all your devices
Integrations that fit your workflow
Insight into your projects and team
Seamless invoicing and payments
Support from real humans
Pro
Unlimited seats
Unlimited projects
$10
.80
per seat per month, billed yearly
Easy time and expense tracking
Apps for all your devices
Integrations that fit your workflow
Insight into your projects and team
Seamless invoicing and payments
Support from real humans
All prices in USD