Seize the future.
Forecast is the fast and simple way to schedule your team across projects.
Try Forecast Free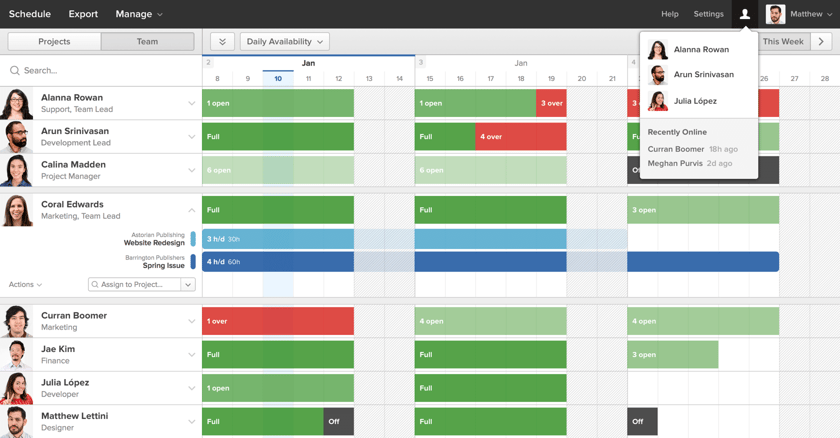 Visualize your plans.
Map out your plans and see them with clarity in Forecast. Know how busy or available your team is at a glance. Keep key dates on top of everyone's minds as you push projects forward.
With two ways to view your plan, the schedule is clearer than ever.
View by Projects
View by People


Everyone on the same page.
Collaborate with project managers and share the plan with the entire team. With Forecast as the central place for your plans, there's minimal confusion about who's working on what and when.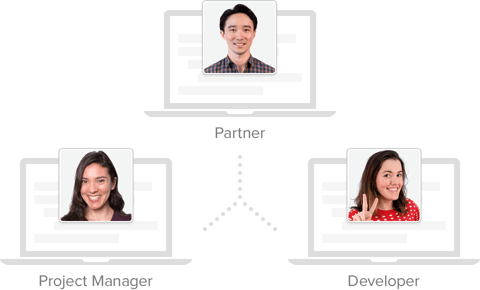 A modern tool designed for the job.
Leave bloated spreadsheets behind. Forecast is designed from the ground up for this job. The intuitive and thoughtful interface makes scheduling and planning an enjoyable experience.
"We'll need a few more days…"
"Done."
5 hrs/day
3 hrs/day
Review real-time project progress.
Will the project go over budget? Are the estimates close to the actuals? Get the full picture of your projects when you combine Harvest time tracking with Forecast time planning.
Learn more about using Harvest with Forecast