Harvest + Forecast
Use Harvest with Forecast and see where your project is headed.
No crystal ball required.
Project Progress
"Looks like we're on schedule…"
"Actually, it looks like we'll be going over budget in 7 weeks…"


The Harvest + Forecast integration is solid. We find our team discussing data and considering details that used to take hours to pull together in a spreadsheet. It's now easy and enjoyable to check in on projects and stay on top of where things stand. Ben Parizek – Partner at Barrel Strength Design
See project health in real-time.
Leave tedious spreadsheets behind and get the reports you need right out of the box.
Enjoy more productive conversations with your team and your clients.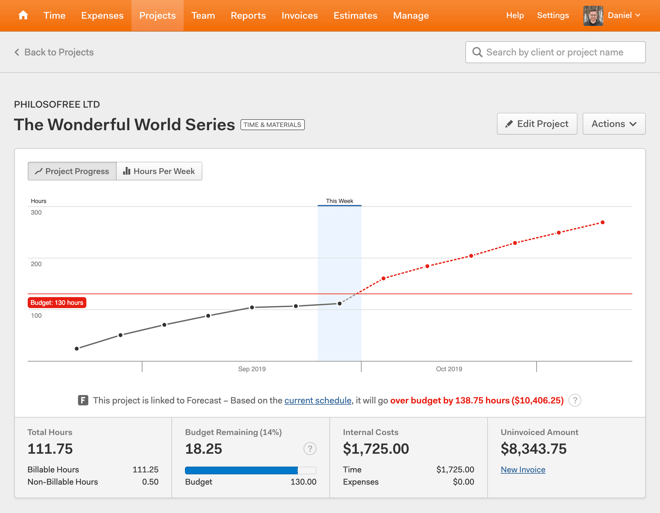 Visual Progress
Track your weekly burn and know exactly where you stand against your budget.
Summary
When will you finish the project? Will it go over budget? Know ahead of time based on projected hours.
Compare estimates vs. actuals.
Use your team's estimated hours from Forecast and tracked hours in Harvest to
see how plans stack up against reality.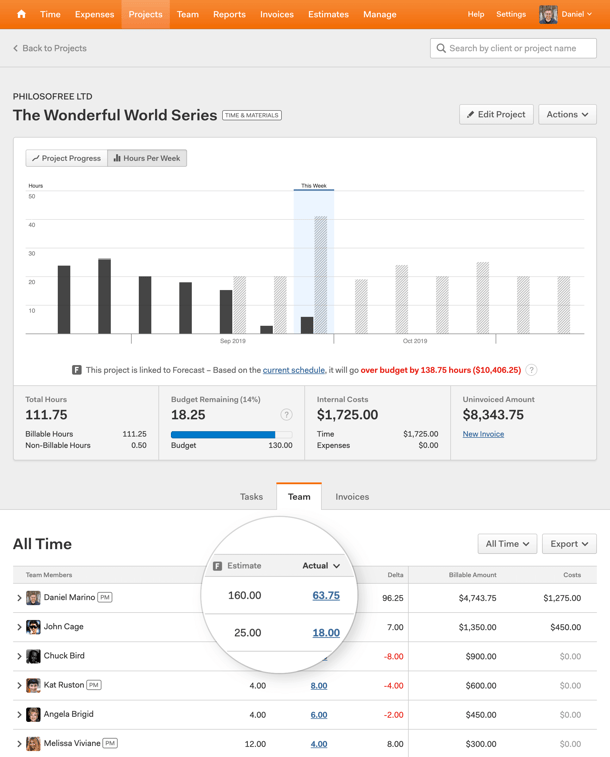 Week-by-Week Analysis
Did things go as planned? Visually compare your tracked time to forecasted hours.
Estimates vs. Actuals
Drill down your numbers to the team level and let the data speak for itself.
Schedule smarter with Forecast.
Map out your plans in Forecast and use project budgets from Harvest to
make smarter scheduling decisions.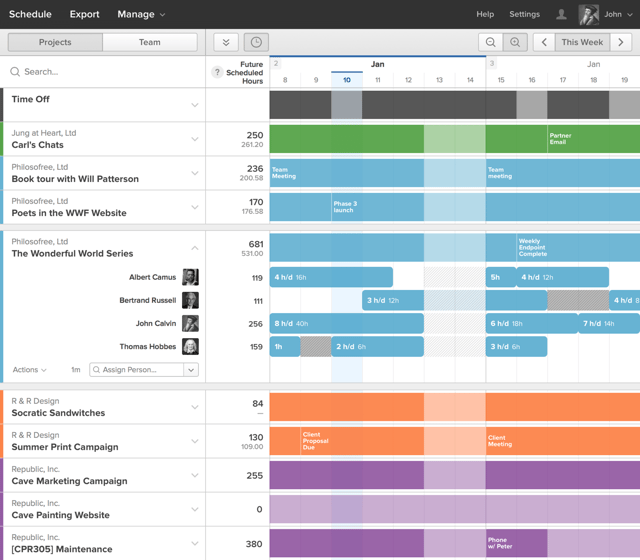 Scheduled Hours
Compare scheduled hours with the project's remaining budget and make better decisions.
Flexible Planning
Forecast is designed for you to quickly and visually map out your team's schedule.
Milestones
Keep everyone on the same page with project milestones.
Not using Harvest yet?
Get the modern time tracking solution trusted by 70,000+ companies. Start with a free 30-day trial.
Try Harvest Free
Already using both Harvest and Forecast?
Learn how to connect your accounts and how to best set up your projects for the integration.
Follow the Setup Guide