Giving Back
We are a software company, but we strive to be more than that.
We wouldn't be here without our customers, and from our earliest days, we have been contributing back to the various communities that we (and our customers) are a part of. We have gotten where we are today because of other people's help, and we've continued to look for ways small and large that we could contribute meaningfully to the conversations going on the areas of technology, design, small business, and entrepreneurial ventures. These are our communities, and we want to do our part to make things better, offer improvements and support where we can, and help push everyone forward, as a whole.
Harvest co-founders Shawn Liu and Danny Wen learned the challenges that many new businesses face in their early days through first-hand experience, first with the web design studio they ran together from 2003, and then in starting Harvest 3 years later. Immersed in both the tech and design communities, Harvest grew out of, and continues to grow from, this fertile ground.
Here are a few of the ways that Harvest has given back:
Technology and Developer Community
Harvest is built on the open source platform Ruby on Rails, and we are invested in contributing to this active developer community.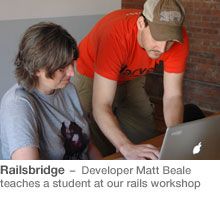 Small Business Community
As a small businesses ourselves, we aim to help others facing similar challenges.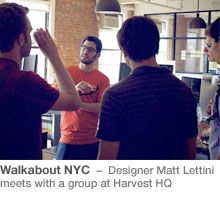 Culture, and The World at Large
We give in time and money to conferences, charities, and fun one-off projects as well.