Harvest + Slack
Make time tracking part of your team's conversation
In Slack, conversations can happen fast, and priorities can shift in real-time. That makes it important for time tracking to keep up. With this integration you can start a timer without leaving Slack, making it quick and easy to track your time. It also gives you ready access to information about your projects and team right in Slack.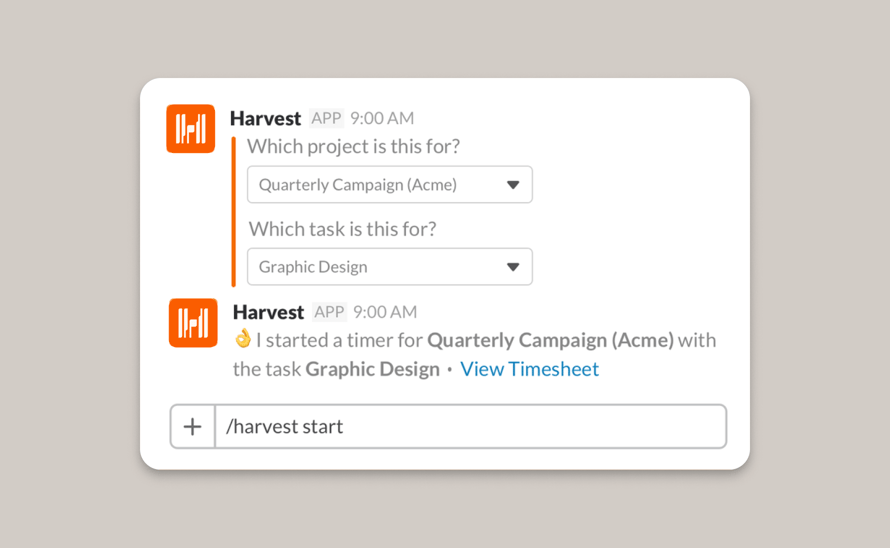 Track time in Slack
Start and stop timers or enter hours when you're done working with a simple slash command.
/harvest start [notes]
/harvest stop
/harvest log [hours] [notes]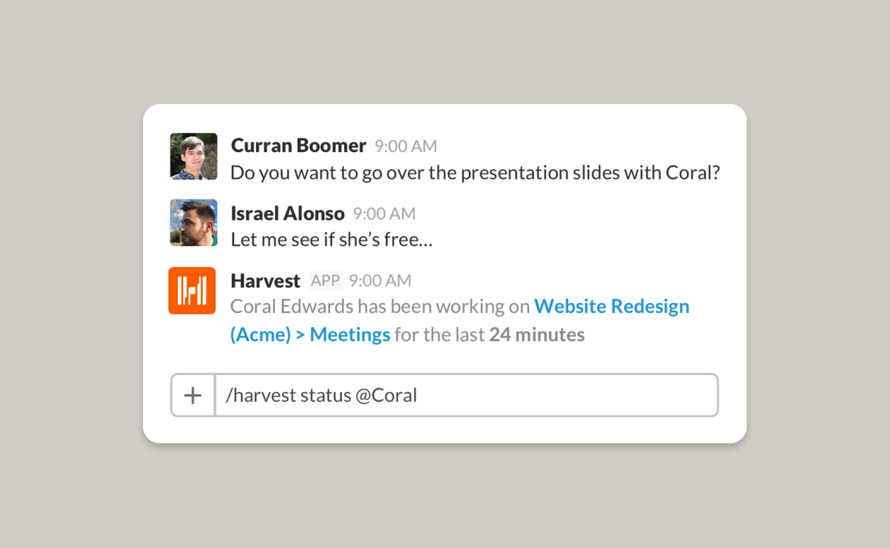 Empower deep work
See what someone is working on before you ping them so you don't interrupt their flow.
/harvest status [@username]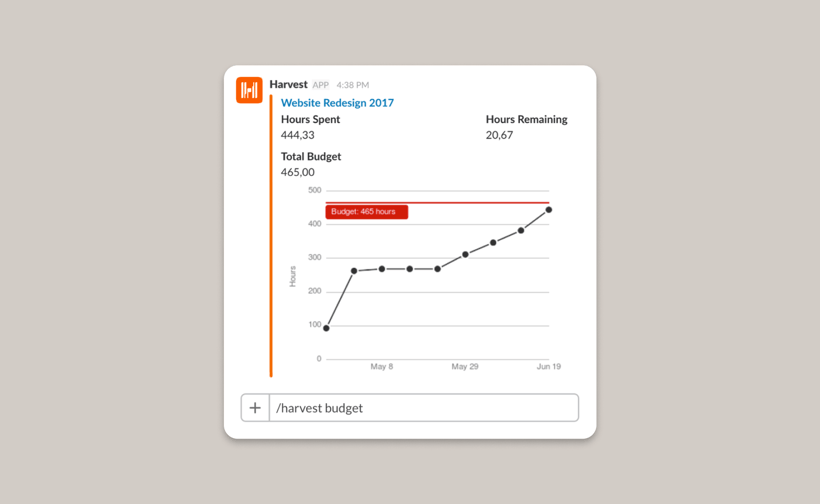 Keep budgets on track
See how much time you've tracked to a project and how much budget is remaining.
You can even share the report with the rest of the Slack channel.
/harvest budget