Time tracking SOFTWARE FOR ARCHITECTS
Time tracking that provides a blueprint for success
Harvest handles time tracking, invoicing, and reporting so you can focus on expert architectural design, not tedious timesheets.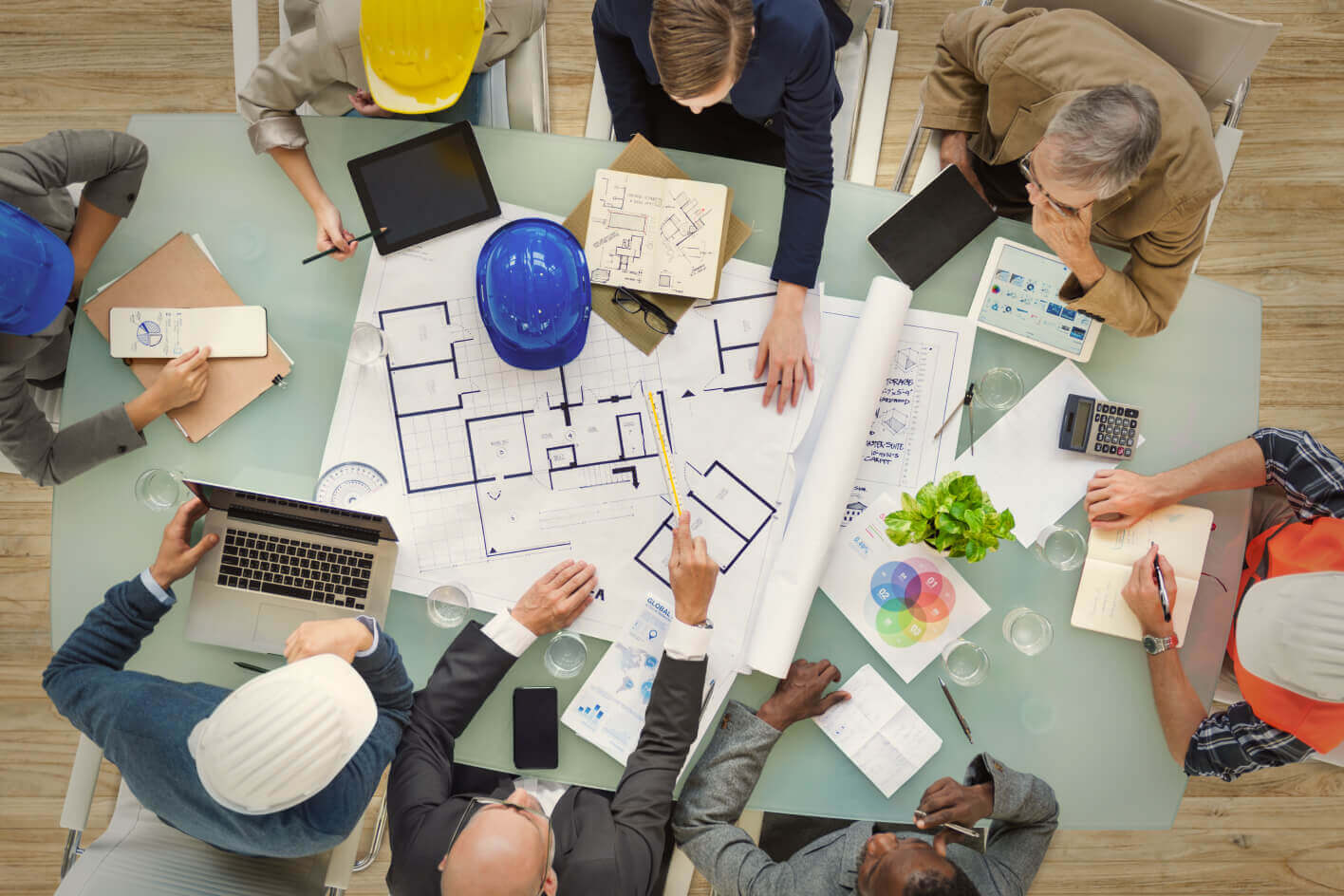 Trusted by
70,000+
companies
How Harvest helps architects
Simple time tracking
Harvest does the tedious work for you by tracking time spent on each task, so you can focus on what's most important — building great ideas.
Convenient invoicing
Harvest lets you easily build invoices with tracked expenses like mileage, materials, and licenses right from your phone.
Specific fees for each task
As you track each phase of your project, you can define each task's unique fee to keep budgets in line with your initial project plan.
Time Tracking
Keep fixed-fee projects on track
Harvest's time tracker helps you manage how much billable time your team is putting into a project versus the fixed fee you charged your client.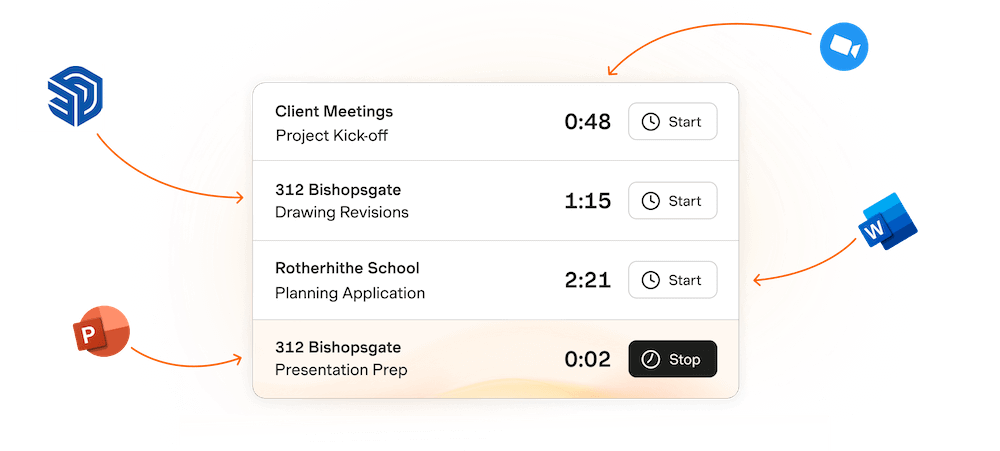 "From the perspective of a project leader, it doesn't take hours to generate reports—you can get the information you need in minutes."
John Wall, Founding Principal of Public
REPORTS & ANALYSIS
Actionable insights that help you manage projects
Harvest's detailed reports provide insights to help you keep your projects on track and on budget — you can even analyze how profitable each project is in real-time.

INVOICING & PAYMENTS
Seamless invoicing that helps you get paid fast
Your hard work deserves swift payment — and Harvest makes it easy to get paid. We automatically transform billable hours into invoices your customers can pay online.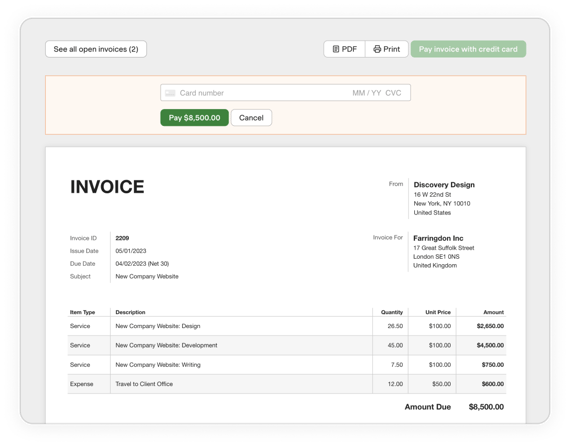 INTEGRATIONS
Integrate seamlessly with your favorite tools
TRUSTED BY 70,000+ COMPANIES
Helping architects thrive since 2006
"
I love Harvest. It's seamless, it looks good, and it wasn't hard to set up. It just took one thing off my plate when time was so valuable.
"
Alec Adamick
—
Founder of Adamick Architecture
"
Harvest helps us keep things in one place, across all divisions. Our departments often work together on projects. So we've been able to pretty seamlessly integrate our projects using Harvest.
"
Marta Kephart
—
CEO of RANA
"
We needed something that worked, something super simple, because we don't want to have to teach people how to use it as part of onboarding.
"
Nick Frandsen
—
Co-founder, Dovetail
Frequently Asked Questions
Time management is a critical factor of boosting productivity in architecture projects, and using an automatic time tracking tool is a great way to save time and optimize business practices. Harvest offers employee time tracking software that allows you to track time, gain insights from past projects, and get paid for your work — all in one convenient place.

Not only does Harvest improve time management by tracking hours spent on a project, but it also provides visual reports that show how much time was spent on previous projects so you can analyze the results and plan for better time management for future jobs.

If you'd like to try Harvest for free, we recommend

signing up for a free 30-day trial

to unlock all of the great features and see for yourself the value of signing up for a Pro account.

As a architecture project manager working to optimize your team practices, using project management tools to track employee hours and billing rates instead of relying on manual time tracking is a good idea. There are several time clock and expense tracking apps to choose from online, but it's important to choose one that works best for your needs.
Harvest is a great time tracking tool for teams of all sizes because it has everything your team needs to keep track of hours and projects in real-time. For starters, it provides intuitive time tracking software that's easy to adopt and flexible enough for all types of teams. It also measures project profitability and provides detailed reports in real-time so you can better plan for future jobs.
Employees can use it across all types of mobile apps, making it easy to capture their time and submit timesheet approval from wherever they work. Since it's integrated with the popular tools your team already knows and loves, there's no issue getting started. Plus, you can create automated reminders to help them build smart habits and capture powerful insights.
Speaking of insights, Harvest takes your time tracking data and turns it into a wide selection of visual reports. These help keep projects running smoothly and your team supported by providing insights into time and billing hours. See for yourself and get started with a free trial — no credit card required.

Harvest's employee time tracking software is affordable for teams of all sizes. For just $10.80 a month per user, you can track time across unlimited projects for an unlimited number of team members. For less than $11, you'll receive more than just time tracking:

Time tracking: Team members can start and stop timers with one click across all devices.
Reminders: Your team will never have to worry about forgetting to track time or losing hours worked, because you can create custom reminders to help them build smart habits.
Invoicing: Your tracked time and expenses are automatically transformed into accurate invoices.
Online Payments: Harvest's integrations with Stripe and PayPal allow you to accept payments from your customers online.
Reporting: Harvest creates detailed reports with insights into your budgets, time spent, team capacity, expenses, and more.
Integrations: Your team will have no issue getting started with Harvest because we integrate with the popular apps they already know and use in their regular workday.
Budgets: Track your budgets along with your time, and if a project is in danger of running off track, Harvest will alert you.
Cost Tracking: Drill down into the details and see how much every project costs to complete.
Expenses: You can add project expenses in just a few clicks, and even attach photos of receipts with ease.

Harvest also provides a free plan for smaller teams and lighter project loads.

Time tracking software is an online tool that architecture teams of all sizes use to measure how much time is spent on projects and tasks. Harvest works in the background without interrupting the work of your team, allowing them to focus on producing great marketing campaigns. You can either start and stop the timer as you work, or fill in the timesheets at the end of each day or week.
You can also use time tracking software to accurately invoice and bill advertising customers. You can also generate reports to gain time management insights and allocate resources. Regardless of the need, time tracking apps are used to:

Measure project time
Boost productivity
Keep projects running smoothly and accurately

For a better look into how a time tracking tool like Harvest works, get started with a free trial today and see for yourself — no credit card required.