Harvest for Android
Track time and expenses wherever work takes you—whether it's a client's office or a flight halfway around the world. Even get real time insights into invoices and your team's time.
Download it from Google Play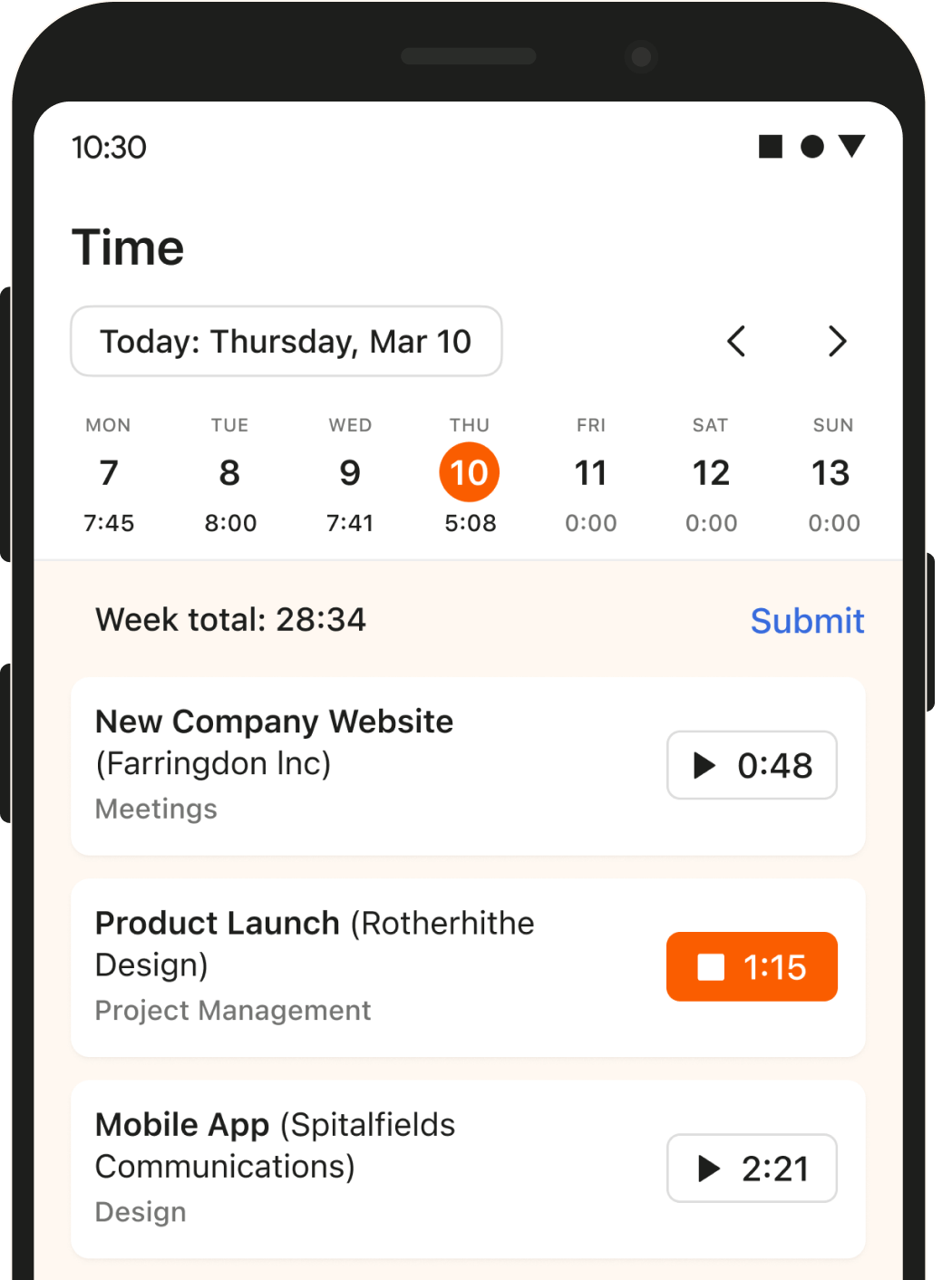 Track time and expenses from anywhere
Quickly track time and easily create expenses by snapping a picture of your receipts. Working offline? We'll sync your time and expenses once you're connected again.
Manage invoices
and payments
Away from your computer, but need to check on an important invoice? No problem. View open and closed invoices, send existing drafts, and record payments.


Get quick insights into your team's time
Want to see how many hours your team's tracked? Stay in the loop with our reports. See everyone's total hours tracked, capacity, and billable hours.