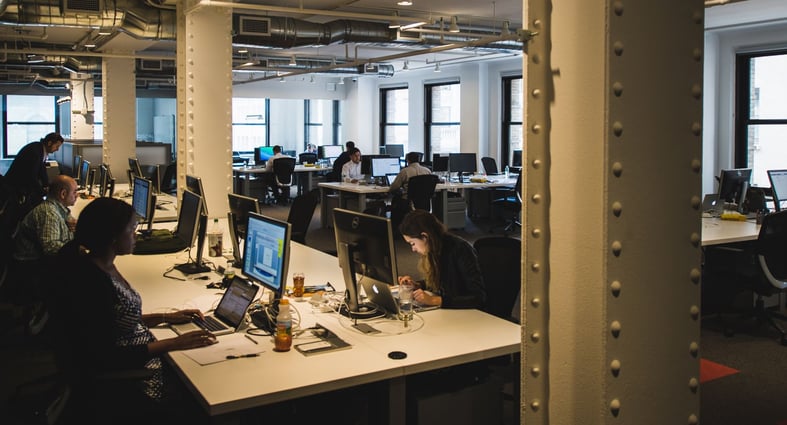 Centric Digital is a digital transformation company that reshapes business strategy, operations and customer experiences to help traditional businesses grow in an increasingly digital society. They have successfully created innovative business strategies, realigned corporate roadmaps and delivered innovative digital and mobile experiences to enterprises globally. Their solutions help enterprises understand trends and benchmark their digital capabilities against best practices and competitors.
Time is their most valuable asset
Optimizing team utilization has been embedded in Centric Digital's culture from the beginning. It is critical to their business as most of their digital experience and operations delivery projects are billed on a time and materials basis.
Since they have 170+ team members across the globe, Brian Manning (President & Chief Digital Officer) knew they needed a time tracking and expenses app that had a very intuitive user interface. Additionally, sophisticated reporting and the ability to mark records at a detailed level as invoiced/approved was a necessity to support the detailed invoice requirements of many of their clients. Harvest's ability to handle these challenges was a key reason for why they chose it.
We have 170+ team members globally in multiple offices and remote locations, so tracking time and expenses efficiently required getting the important features right, a killer user experience, 100% cloud, and mobile apps… Harvest nailed that and more.
Harvest for Google Workspace
Harvest's integration with Google workspace made the onboarding process a breeze. Centric Digital was able to import all of their Google Workspace users to Harvest, eliminating having to manually add all of their employees to Harvest. This meant everyone was able to start tracking time right away.
The single sign-on capability also goes a long way with making sure that employees login to Harvest everyday. It is one less password to remember. Team members login to Harvest multiple times a day to track time and expenses, and having Google Workspace single sign-on, which they have with all of their other apps as well, makes this process quicker.
Lastly, Centric Digital champions data-driven decision making, and the data collected in Harvest has been crucial to the understanding of their business performance. It has shed light on what they are doing well and where improvements can be made, especially in the areas of team utilization. Because the Harvest data can be extracted in a fast, clean, and comprehensive way to Google Drive, it's easy for Mimi Kim (Director, Finance) and her team to perform many different analyses and share the data internally.
The administration and analytics components of the application allow for the sophisticated accounting controls and reporting ability we need to support the thorough invoice detail requirements of many clients. Being able to export reports to Google Drive helps us to share information quickly and facilitate collaboration across our organization.
Harvest's simple time tracking and detailed reporting help keep Centric Digital's employees connected and on track. Harvest for Google Apps made the onboarding process and everyday interaction with Harvest a seamless part of Centric Digital's existing workflow, allowing them to focus on what they do best – digital strategy.