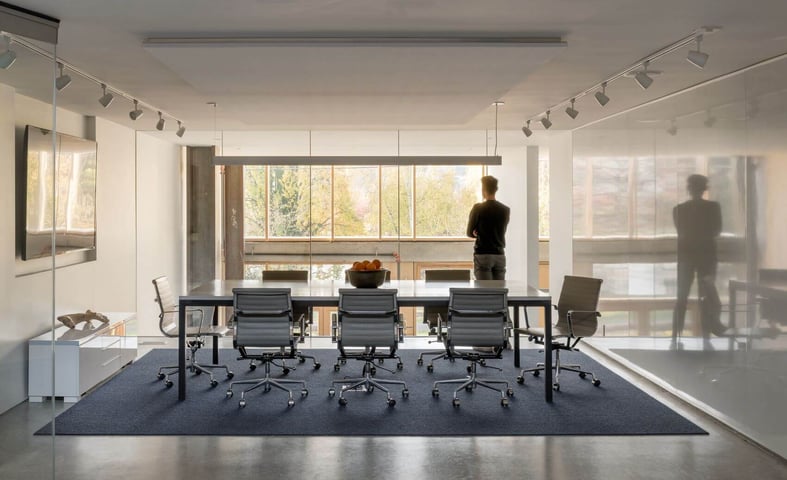 Turnstyle is a full-service creative agency known for its innovative work with brands like Starbucks, Nordstrom, and Oiselle. The three Co-Founders and Principals—Matt Diefenbach, Ben Graham, and Steve Watson—have been working together for decades.
The three met at a brand consultancy that focused heavily on B2B clients. While working there gave them a great foundation in understanding how a design business was run, they found the projects a little bit stale. They longed for more variety and the chance to dabble in B2C projects. "We decided to spin off and start our own business in an effort to have a little bit more control over the type of work we did," says Steve. And thus, in 2004, Turnstyle was born.
When the three first struck out on their own, they made some notable decisions about what they wanted to carry forward from their previous experiences in the design world and what they absolutely did not want in their business. "One of the things we had decided we definitely didn't want to do is track our time in timesheets," says Ben. They felt it was unnecessary and just added an uncomfortable level of surveillance. They wanted their primary focus to be on producing high-quality work, so what did it matter how long it took?
Little did they know that time tracking and design craftsmanship would go hand in hand.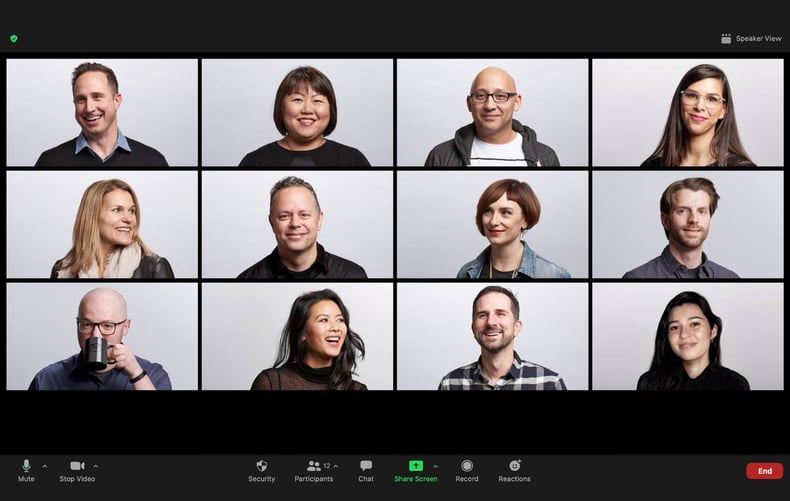 Coming around to time tracking
"It's funny looking back on it now, but when it was just the three of us we thought, 'We know we're going to be working 80-hour weeks anyway, who needs to keep track of how many of those were billable?'" says Ben. "We had felt like there was a bit of a 'Big Brother' aspect to timesheets at our old firm and we knew that wasn't what we were about. We wanted to be about doing good work—and doing whatever we needed to do to achieve that level of quality."
As the Turnstyle team began to grow, the arguments against time tracking began to wear thin. "As time went on and we added more people, we realized that we needed some business intelligence," says Ben. It was too hard for them to evaluate whether the budgets they were working with were accurate, or determine which projects were profitable.
First, they tried keeping paper timesheets—but that was a short-lived strategy because of how labor-intensive it was. So they started to look for a digital tool. Eventually, they found Harvest. "We never looked back really," says Ben. "It certainly has helped us. There's lots of insights you can get from that kind of information that we couldn't get before. That was one of the things that I think we ultimately came back around to and realized, 'Okay, we need to act like grownups a little bit.'"
Keeping time tracking painless
In order to make time tracking feel less like management looking over their shoulder, Turnstyle has been really intentional about how they frame the practice to their staff. "We emphasize that it's really around informing our decisions about how much to charge the client—what it's costing us and whether it's a good business decision to pursue a given project," says Ben. "It also gives us the courage of our convictions to tell a client to do a scope change because we're not being profitable on a project and it's eating up way more hours than we estimated." Having those insights is something everyone on the team can get behind.
I love the automatic reminders that Harvest has built in so I don't need to spam our employees. I want it to be easy and seamless.
They're also not hugely prescriptive about how employees track their time. Some use timers, others fill in their hours at the end of the day—Turnstyle's Operations & Finance Manager, Cari Stalter doesn't mind which, as long as they log their work consistently. "In my view, the best tool to use is the one they'll use," she says. "I love that some people on the team have Harvest integrated where they've got an app on their desktop, or they're using it through Slack or Asana. I tell them to do whatever's most convenient for them." Using Harvest has also made it convenient for her to make sure everyone is staying on top of their hours. "I love the automatic reminders that Harvest has built in so I don't need to spam our employees," she says. "I want it to be easy and seamless."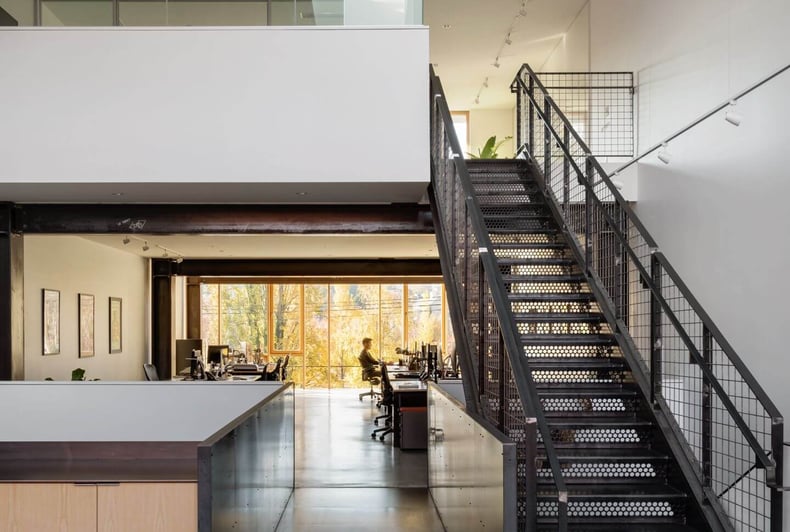 Enhancing profitability while enabling creativity
Contrary to their worst fears, using Harvest has actually allowed Turnstyle to become more creative, not less. Instead of profitability being a black box, they know exactly how much they're making—which allows them to balance their need for creative inspiration with the need to run a business.
"Harvest is a good reference tool to understand as we get projects of similar size or scope looking back historically to say, 'Okay, how did we do on a project like this before?'" says Matt. "I can do some initial budgeting based on that—seeing what's similar and different." Before embarking on a project, they have a pretty good idea of what they're getting into.
This allows them to balance fun but less profitable projects with more standard, profitable ones. "Our clients range from small startups to Fortune 100 companies and I think you could probably imagine that some of those projects are less profitable than others," says Steve. They find having that range of projects is worth it for the intangible benefits those smaller projects offer.
I think we probably gained the courage to increase our web prices somewhere along the line thanks in part to the data we got from Harvest.
"When we take on a boutique restaurant, for example, we get a lot more out of it than just the billing rate," says Ben. "We accept these projects knowing that we will not reach our goal billing number because they have other benefits to our firm—the designers enjoy working on them, they're great for publicity, and we get more attention from all kinds of clients that might be able to afford something that is actually closer to what we're looking for from a business standpoint."
On the other end of the spectrum, using Harvest has allowed them to charge what they're worth to companies who can afford it. "I think we probably gained the courage to increase our web prices somewhere along the line thanks in part to the data we got from Harvest," says Ben. "We noticed we were getting killed every single time we did web design. So we went out and just started responding to RFPs with bigger numbers."
Thanks to Harvest, Turnstyle can be strategic about which projects they pursue, allowing them to fulfill both their creative and financial needs.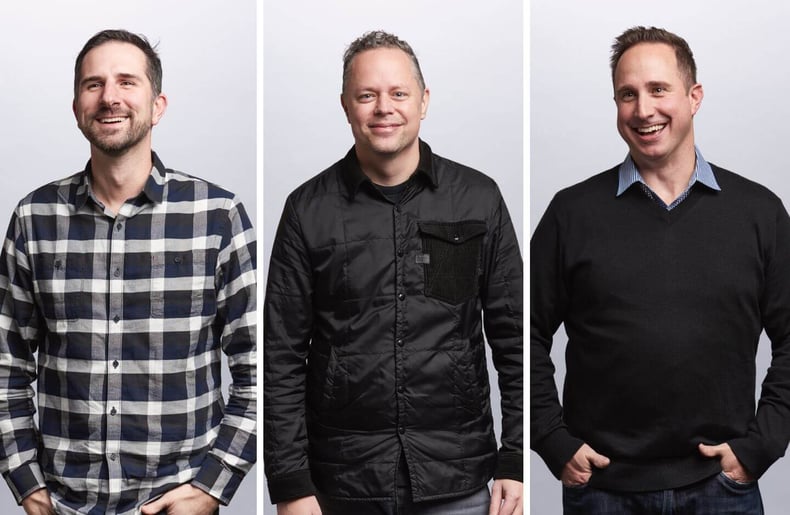 Thriving creatively and financially
Since adopting Harvest ten years ago, Turnstyle has only grown more appreciative of the tool. "You can't just focus on doing really great creative without having the fundamentals to keep your business healthy," says Steve. "Harvest helps us stay mindful of smart business practices which enables us to focus on great creative work." Rather than cramping Turnstyle's style, Harvest has allowed the studio to focus on what they do best—coming up with innovative design solutions to complex communication needs.
A great example of this is a project they undertook for Princi, an Italian bakery franchise that was on the cusp of expanding into new markets in the US and around the world. "How do you capture that experience of being in the bakery with its sights and smells into a website?" says Steve. "It's a completely different media. But that was what we did—we ultimately tried to put the image style, the colors, the interface to give you that multi-sensory feeling. The feedback from the founder was that after all these years and countless versions of the website, someone had finally got it right. That's an example of what we hope to achieve in terms of capturing people's essence."
Harvest helps us stay mindful of smart business practices which enables us to focus on great creative work.
While they didn't expect it, none of this would have been possible without time tracking. "I think the thing we feel best about is our original goal, which was to create this agency where the quality of the work was the number one priority and not just become a machine that's executing things for clients," says Ben. Harvest has been an integral part of their journey, and will support them as they continue to tackle ambitious projects.