Harvest + Alfred
Control your Harvest timers directly from Alfred.
Harvest for Alfred makes tracking time faster than ever. Start and edit Harvest timers without lifting your fingers from your keyboard. Simply type 'hvn' in Alfred to list your Harvest projects and start tracking time. You can even add or subtract time,and add notes to your timers.
For more information about this open source integration, visit the GitHub project page.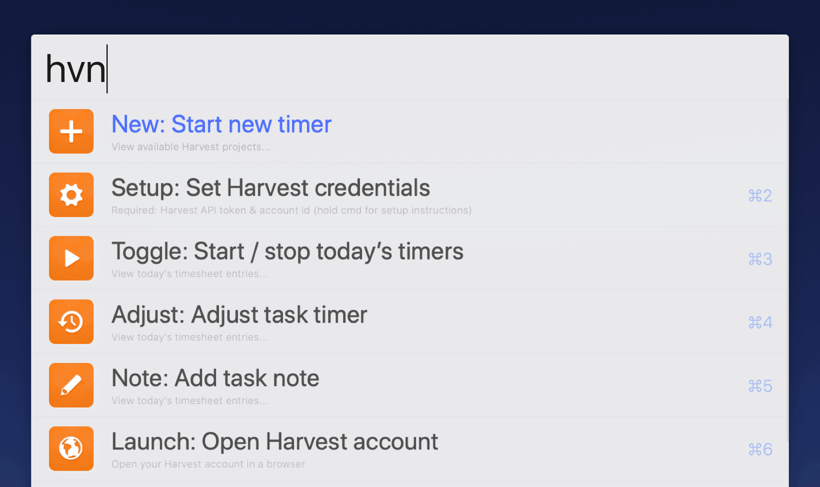 Need help getting started?
This integration is not built by Harvest. Contact its developer for support.