Harvest + Appsmith
Internal Dashboards with your Harvest Data
Appsmith is a cutting-edge low-code development platform that empowers teams to build internal tools, dashboards, and workflows with remarkable ease. With its intuitive drag-and-drop interface and extensive library of pre-built UI components and APIs, Appsmith enables developers to rapidly create robust applications without sacrificing customization or flexibility.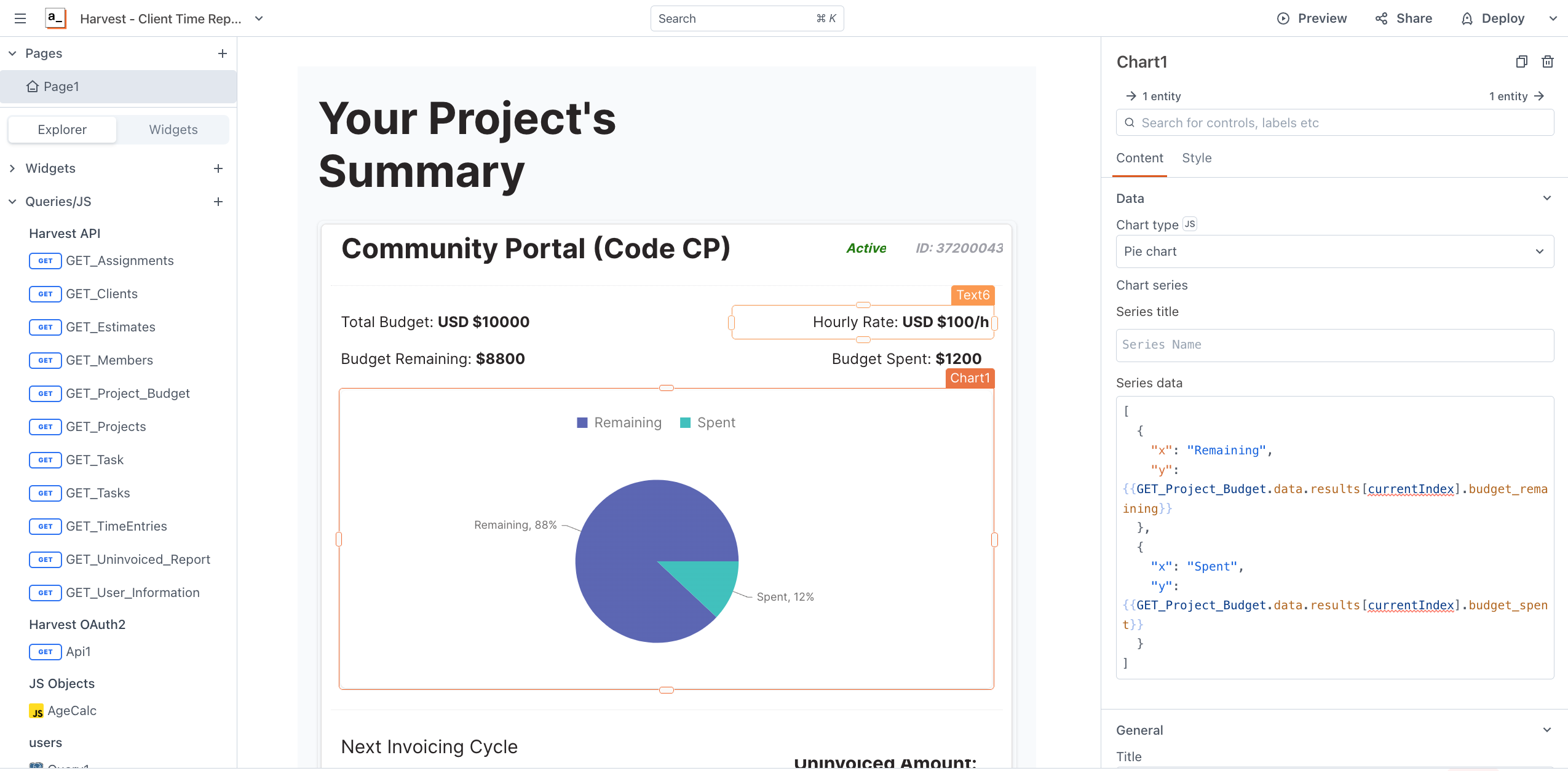 By integrating Appsmith with Harvest, users can seamlessly connect their time tracking data with custom-built internal tools and dashboards. This means they can visualize and analyze their Harvest data alongside other critical business metrics, making data-driven decisions a breeze.
Appsmith's low-code platform enables Harvest users to create tailored applications specific to their unique business needs. Whether it's automating task assignments, generating reports, or foster teamwork.