Harvest + ClickUp
Use Harvest time management tools alongside your ClickUp tasks.
Harvest integrates seamlessly with ClickUp so that you can incorporate employee time tracking into all of your ClickUp tasks. Simply add time tracking to your tasks inside the ClickUp app, and Harvest will update your timesheet with a detailed entry that includes the task ID or title. Any changes you make sync instantly between the apps, which makes time management simple, fast, and effective.

If you're already using ClickUp for task management, but you want to add time tracking software to your lineup, Harvest is the perfect solution. It integrates with all the apps your team already knows and loves to add easy, accurate time tracking that makes both your employees and your clients happy.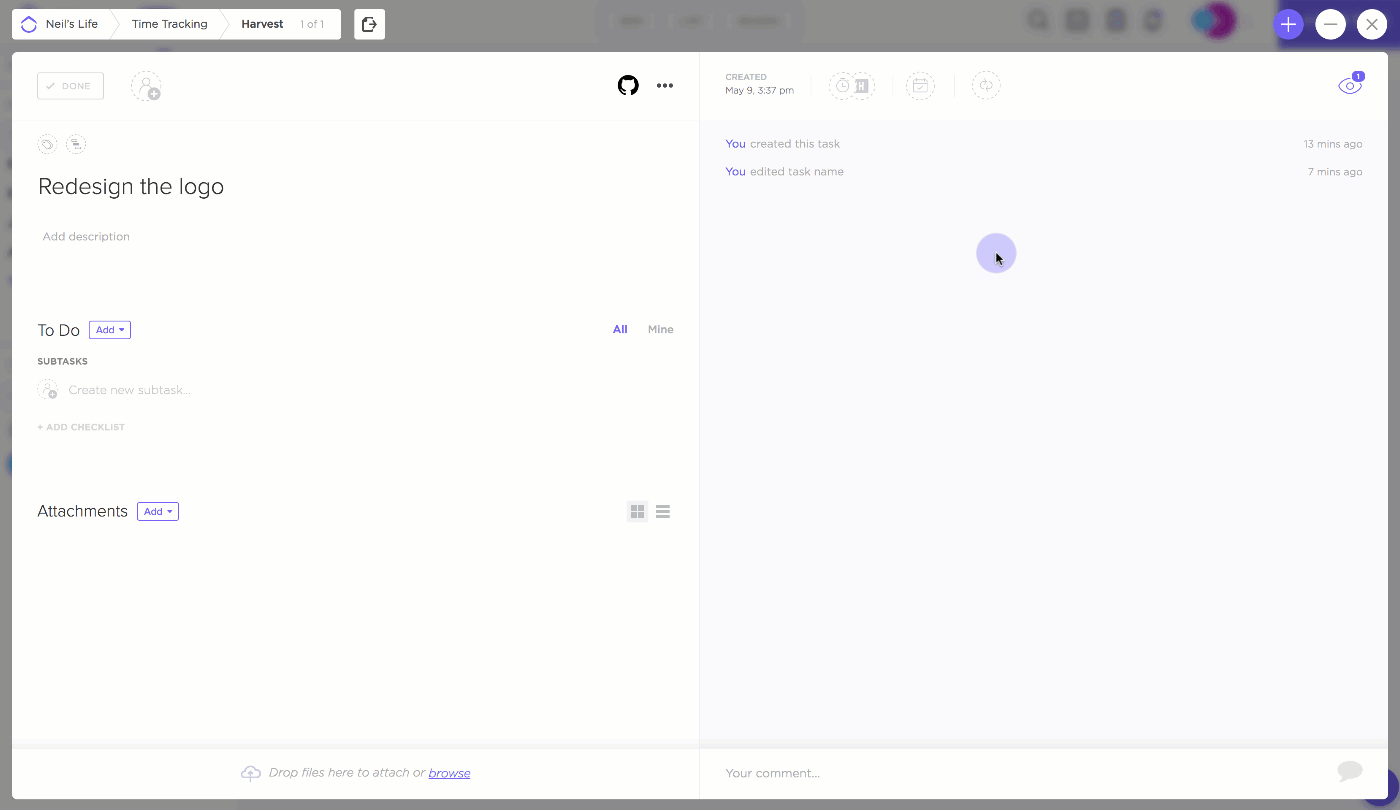 This integration is not built by Harvest. Contact its developer for support.