Harvest + ClickUp
Track time on ClickUp tasks with Harvest.
Automatically sync time between ClickUp tasks and Harvest timesheets. As you add time to tasks in ClickUp, your timesheet will be updated with each entry containing the task title or the task ID. Changes are instantly reflected.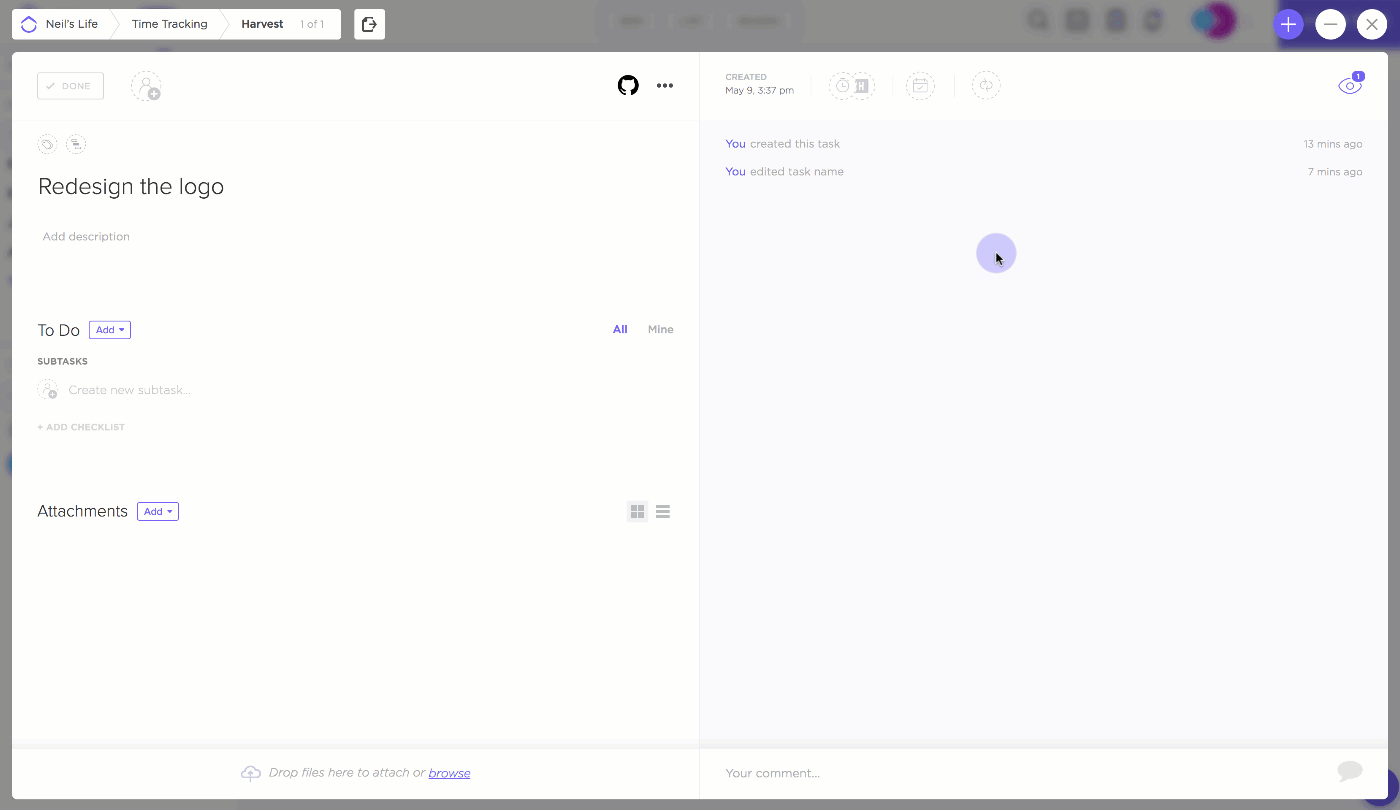 This integration is not built by Harvest. Contact its developer for support.