Harvest + Harvey
Bring Harvest time tracking reports into Slack.
Harvey is an open source integration that brings your team's time reports from Harvest into Slack. To use this integration, Harvey first needs to be forked from GitHub. The immediate feature set is a weekly report that is sent to your team's Slack on Friday afternoons showing which team members have submitted their hours. Because it's open sourced, additional features can be built and customized to adapt Harvey's settings depending on your individual reporting requirements.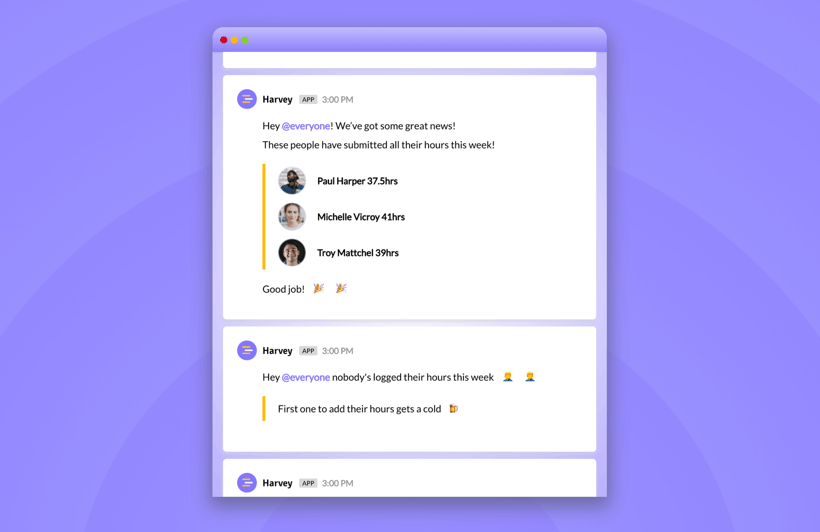 Need help getting started?
This integration is not built by Harvest. Contact its developer for support.