Harvest + heroBI
A performance tracker for your agency
heroBI is an all-in-one business intelligence solution, tailored and optimized for Harvest. It uses time tracking data to help agency managers easily track the health, performance, and growth of their business.
heroBI allows you to easily connect to your Harvest account and organize your team and clients by department, geography, and any other category which is relevant for your business. You can then instantly view reports and answer questions such as:
What's our revenue trend over time?

Which team has the highest gross margins?

Was our latest project profitable?

Which departments are over utilized?

What is the fastest growing client segment?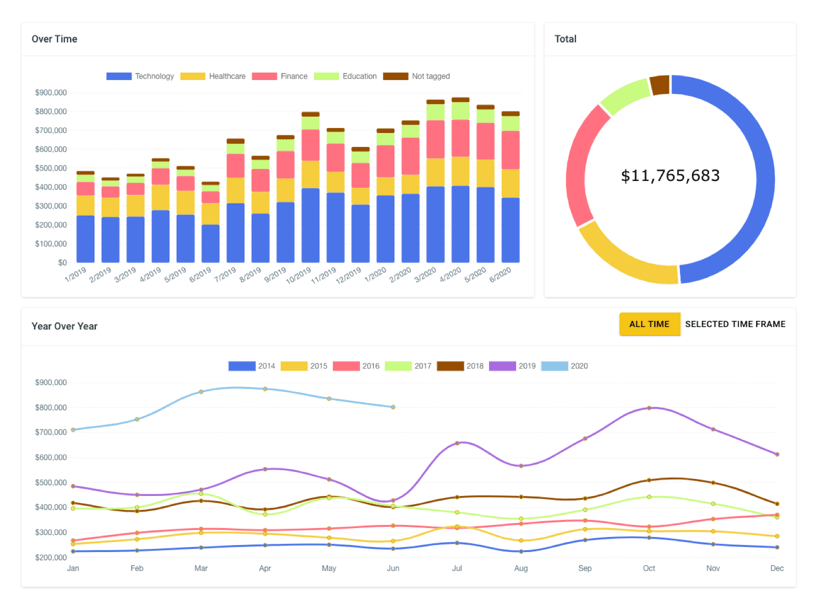 Need help getting started?
This integration is not built by Harvest. Contact its developer for support.