Harvest + InvoicePayout
Calculate sales commissions from your Harvest invoices.
InvoicePayout is a more efficient way to calculate commissions from invoices integrated from Harvest. Users can view the invoice line items and the commissions to be paid, update items to record the commission payout, and see the commissions that are paid, due to be paid, and open. You can also create commission rules on the invoice items that need to be paid with the percentage for each sales person and pay multiple people from the same invoice item. Use the dashboard to view the historical and trend reporting of the commissions that are paid by customer and sales person.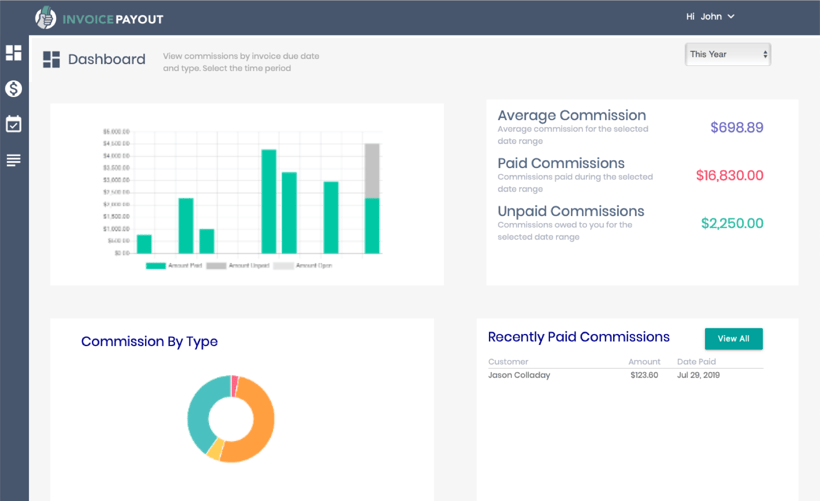 Need help getting started?
This integration is not built by Harvest. Contact its developer for support.