Harvest + Linux Timer
Track time to Harvest from your Linux desktop.
This application lets you track time to Harvest right from your Linux and BSD desktop. Easily start and stop timers and review your timesheet while staying on task. The application also supports keyboard shortcuts to make time tracking even faster.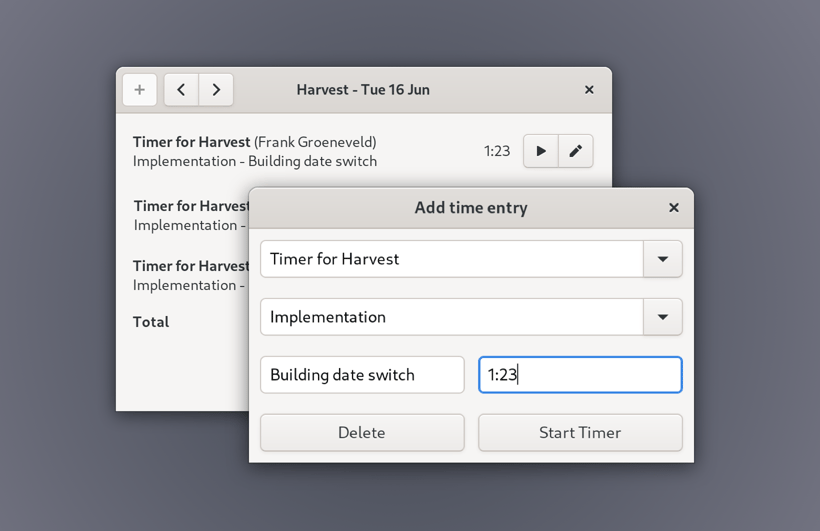 Need help getting started?
This integration is not built by Harvest. Contact its developer for support.