Harvest + Slack Reminder
Remind your team to track and submit time in Slack.
This integration between Harvest and Slack automatically reminds people in your team to track and submit time.
Daily Reports list teammates who didn't track time the previous day, and Weekly Reports show teammates who haven't submitted their timesheets at the end of the week. The reminders are sent to a Slack channel of your choice and notify each teammate listed.
To learn more about this open source integration, visit the GitHub project page.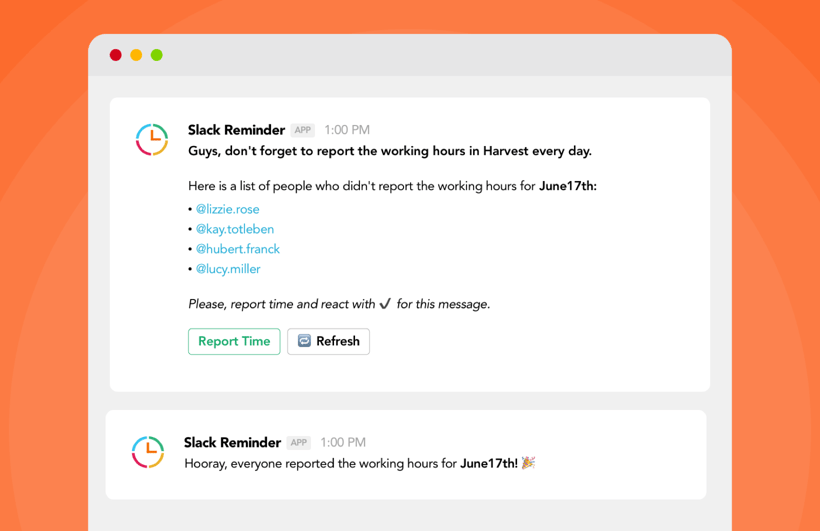 Need help getting started?
This integration is not built by Harvest. Contact its developer for support.