Harvest + Teamwork Projects
Track time to Harvest from Teamwork Projects.
The integration between Teamwork Projects and Harvest helps you stay productive by letting you track the time you spend working on tasks in Teamwork Projects directly to Harvest. In addition to tracking time, the integration also lets you export invoices generated in Teamwork Projects to your Harvest account.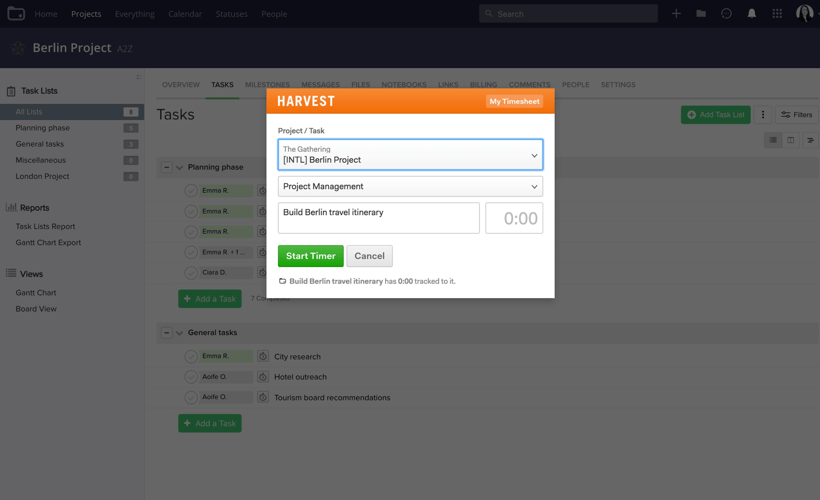 Need help getting started?
This integration is not built by Harvest. Contact its developer for support.