Harvest + Tugger
Easily get Harvest data into analytics tools
The Tugger ETL gets your Harvest data into a data warehouse, simply, effectively, and securely. From there, you can import your data into analytics tools, such as Power BI or Tableau and enjoy seeing the implications of how time is spent within your business, via beautiful reports, charts and graphs.
Tugger makes connecting Harvest to Power BI or Tableau as simple as possible, so you get answers to burning questions, such as; which teams or departments are our best-performing? Which teams are over or under-utilised? Are we continually underestimating delivery timescales? And much more - quickly and easily. Then you can identify where efficiencies can be made to boost performance and profitability.
Key benefits of the Tugger ETL tool:
Quick and easy data transfer

No manual API integration required (so no developer time needed either)

Zero maintenance

Your Harvest data stored in an enterprise-level data warehouse

Reduced risk of your data being skewed when transferred

Cost effective, with no contract and data storage included in the price

Free downloadable Harvest Power BI report template so you can start reporting
right away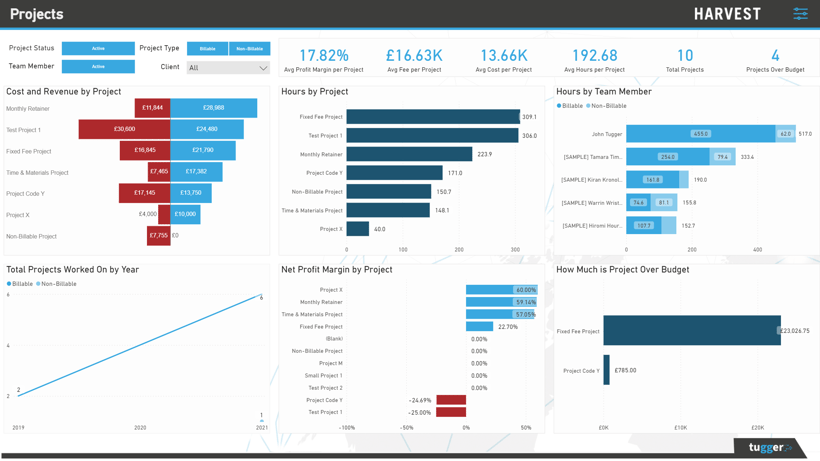 Need help getting started?
This integration is not built by Harvest. Contact its developer for support.