About these templates
How can we be more thoughtful and intentional about how we use our time, and in turn, make space for the things that matter most?
In Time Well Spent, a series from Harvest and CreativeMornings, we interviewed four creative leaders to find out what works for them and how we can reshape our own relationship to time. As part of this process, we asked each person to imagine reflecting at the end of a period of time during which their time was well spent and constructed pie charts summarizing their reflections.
Here's how Keith Yamashita thought about a day well spent: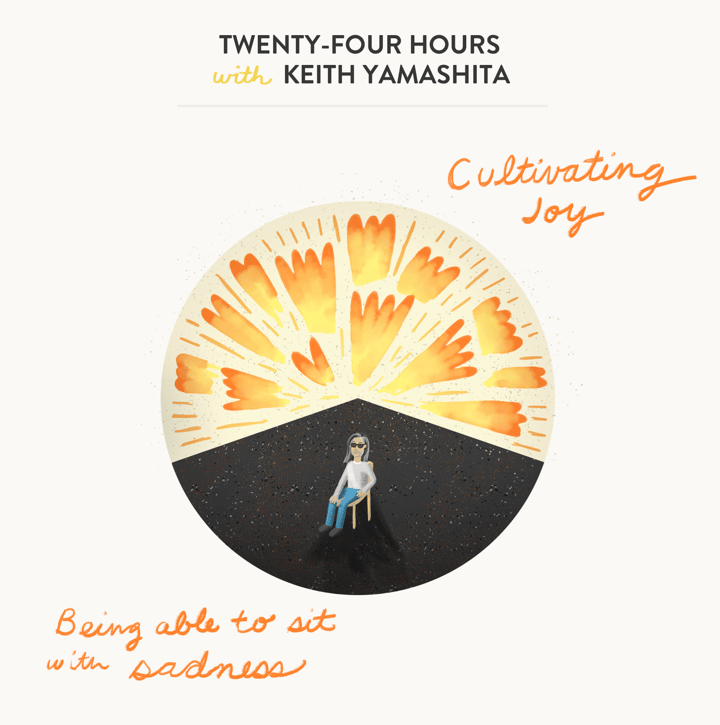 We've created some blank pie chart templates so that you can undertake your own inquiry into time and what it means to you.
Using one of the templates, imagine that you're reflecting at the end of a day, week, month, or year during which you felt your time was well spent. What did you do? When did you do it? How much time did you spend doing it?
Illustrate and annotate your pie chart in a way that reflects how you'd like to spend your time: Detailed. Broad. Whimsical. Practical. Realistic. Idealistic. Zany. You decide.
Interested in sharing? We'd love to see what you come up with! Please share your Time Well Spent pie chart with us on Twitter or Instagram at @creativemorning and @harvest using the hashtag #timewellspent2020.