Harvest + Brightpod
Track time to Harvest within Brightpod.
If you already use Harvest for time tracking, you can track time on tasks in Brightpod and the time will appear in Harvest.
You cannot use both Brightpod Time and Harvest at the same time. You must choose one or the other.
Once Harvest is enabled, all Brightpod Time features are disabled for all pods.
Time tracked on a Task will appear in your Harvest account.
Time tracked in Harvest will not appear in Brightpod.
If you have time already tracked in Brightpod on historical Pods, that information will not be lost if you enable Harvest. It will be hidden as long as Harvest is enabled. You can access it by re-enabling Brightpod Time.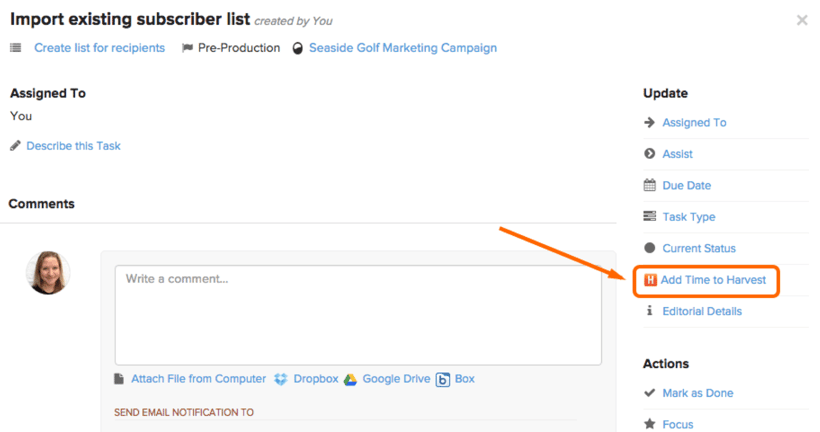 Need help getting started?
This integration is not built by Harvest. Contact its developer for support.