Harvest + GoSimplo
Get business intelligence in five minutes
Get the insights you deserve!
GoSimplo is the only tool you need to get an overview of your operations and financial status. Discover invaluable insights that everyone can access in real-time and start making decisions quickly and easily.
GoSimplo integrates employee, project, and client data from Harvest with data from your finance system into a simple yet powerful reporting solution that works out-of-the-box, so you can cut admin time on reporting and start identifying and acting on the issues that matter the most to your business.
Sign up for free, integrate your Harvest account, and get key insights within five minutes.
Freemium version – always free

No up-front investments or implementation fee

No technical expertise or external consultants needed

Gain a full overview by combining data from projects, time registrations and finance

You can cancel your subscription at any time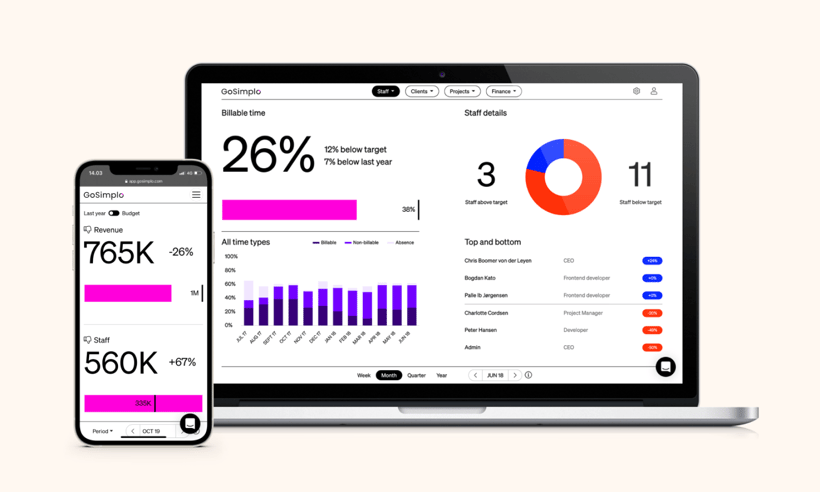 Need help getting started?
This integration is not built by Harvest. Contact its developer for support.