Harvest + Outlook.com
Speed up time tracking
Speed up the process of tracking time by connecting Outlook.com to your Harvest account. This integration lets you see your calendar events inside Harvest, so it's easy to remember how you spent your day when it's time to enter time. You can even use your calendar to automatically populate Harvest time entries for even faster time tracking.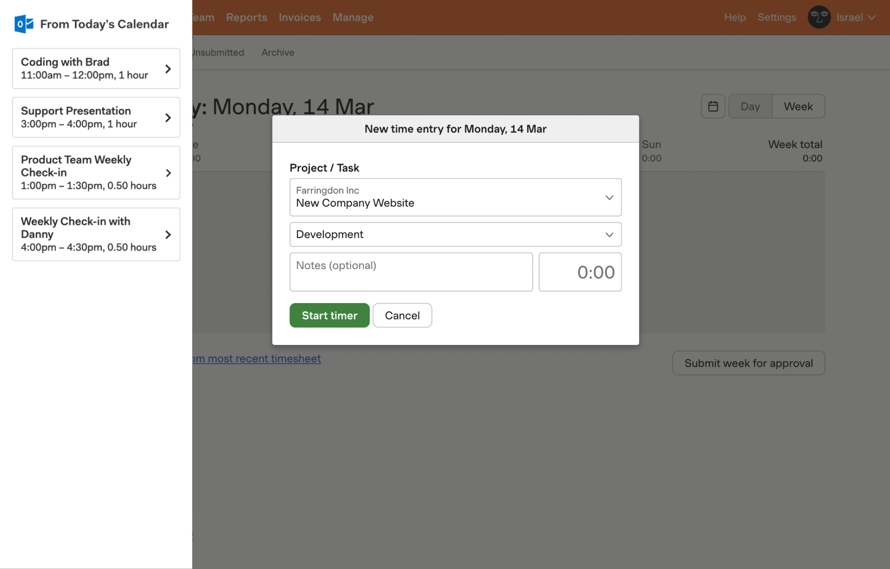 Remember what you worked on
The integration pulls your calendar events into Harvest, so it's easy to reference what you worked on when you enter time. That means no more flipping back and forth between Harvest and your calendar.
Quickly create new time entries
There's no need to manually create time entries while referencing your calendar. Click on an event in Harvest and a new time entry will automatically be populated with all the relevant information.