Harvest + Plecto
Create real-time dashboards with your Harvest data.
Build insightful Harvest dashboards that help you track your billing accurately and in real time. The Harvest integration with Plecto makes it easy for you to create, edit, and display dashboards with your Harvest time and invoice data with just three clicks. And with Plecto's Live TV app, you can ensure your key metrics and KPIs from Harvest are visible to the entire office to keep your team informed.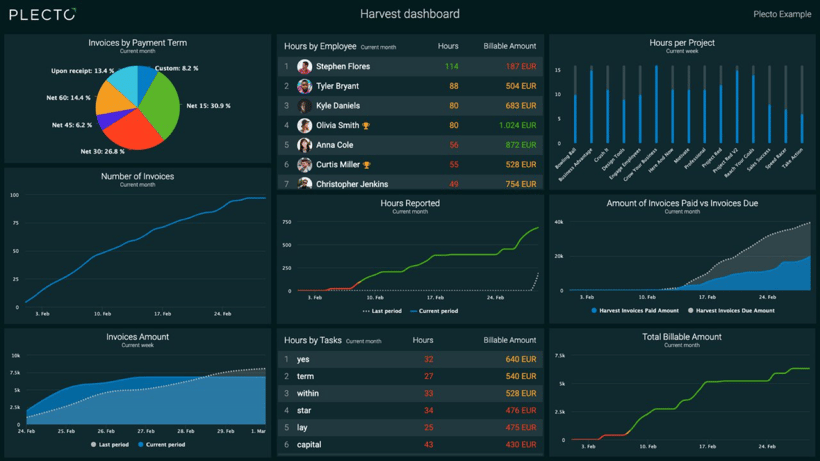 Need help getting started?
This integration is not built by Harvest. Contact its developer for support.