Harvest + Rindle
Project automation with seamless Harvest time tracking.
The secret to a successful, growing business is great processes and operations that enable you to scale. Whether you're running an agency or leading a team, Rindle helps teams automate their workflows, save time managing projects, and focus on getting the work done. Plus, you can track time to Harvest directly from Rindle and get complete transparency on the efficiency of your business.
Start time tracking directly from Rindle.

Enable the Harvest integration from your settings and you'll be able to track time directly from any task or sub task. Once you click the Harvest button, it will automatically activate the browser time tracking extension or desktop app if you have them installed.
Track tasks and sub tasks.

Time tracking works on both tasks and sub tasks in Rindle. You can even pause and restart a timer to resume working on a task without ever leaving Rindle.
See synced time entries in Harvest reports.

All of your time entries are automatically logged and synced in real time to Harvest. Plus, Harvest links back to the tracked Rindle task in your timesheets. It's a manager's dream.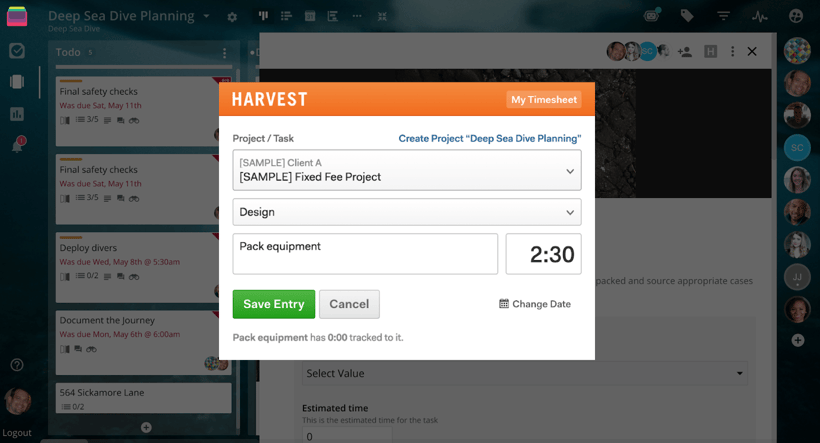 Need help getting started?
This integration is not built by Harvest. Contact its developer for support.