Harvest + Trello
Track time to Harvest without leaving Trello
Make time tracking easier on your team by bringing Harvest timers directly into Trello. Now they can track time from the Trello cards where they're already working. Plus you can get extra insight into your work in Trello by seeing who's tracked time to a given card.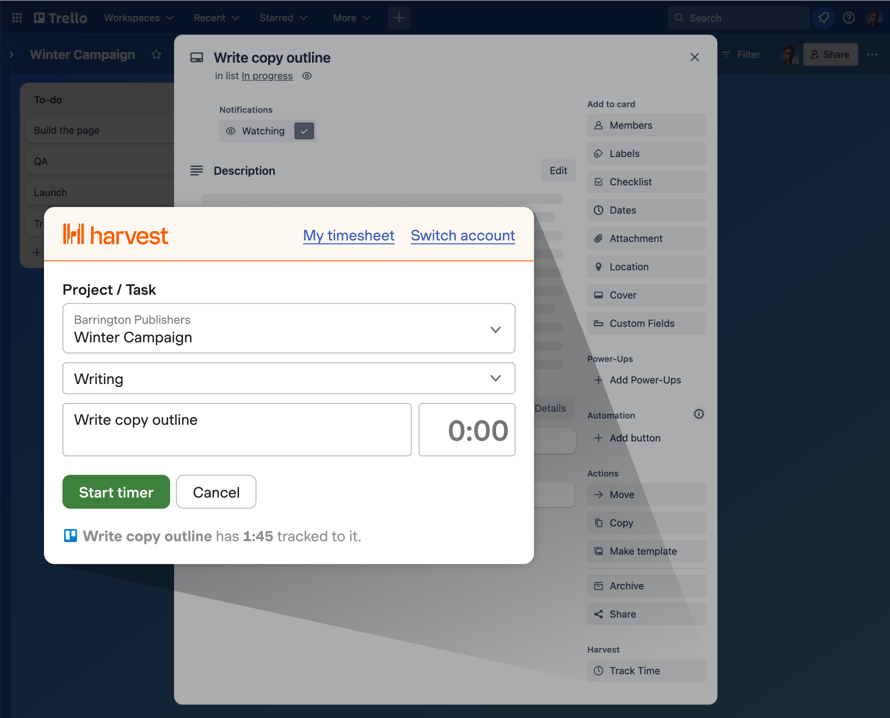 Track time in Trello
Track time to Harvest from individual Trello cards. Just click the Harvest button on a card to start a timer.
Analyze your Trello cards
Attach a time report to each Trello card to see how much time each member of your team has tracked to that card. It's an easy way to see how much time has gone into that particular card.
Easily reference your work
Time entries in Harvest include a link to the specific Trello card where that timer was started, so you can see what you were working on.