Harvest + Integration
Track time to Harvest without leaving Zendesk.
Make time tracking seamless for your support team by adding a Harvest timer directly to Zendesk. The integration enables you to start a Harvest timer from individual tickets in Zendesk, so you don't have to interrupt your workflow to track time. Harvest time entries even include a link back to the Zendesk ticket, making your time easier to analyze.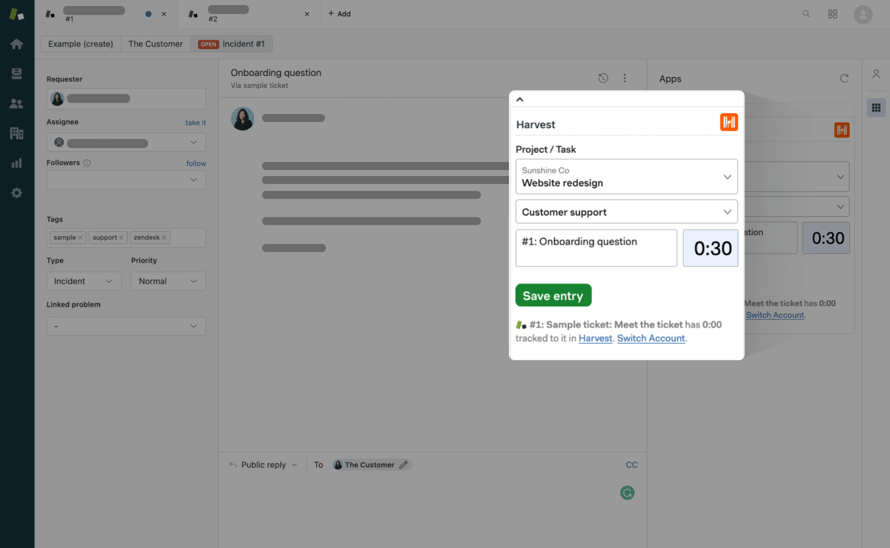 Track time in Zendesk
The integration adds a Harvest timer to the right of every ticket in Zendesk. Just select the project and task to start tracking time.
Get greater insight
The ticket ID and title are automatically added to the notes field of your Harvest timer so you always know what you were working on. Plus time entries include a link back to Zendesk for easy reference.