Time tracking you will actually use.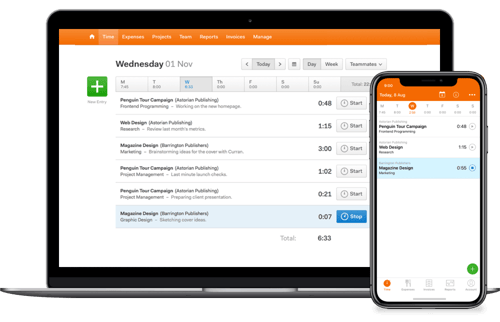 Track time easily
Never lose another billable minute
Send an invoice with one click
We used Excel spreadsheets. We knew we needed something more when we were awarded a rather significant contract...at that point, we realized that it would be in our best interest to track hours and invoices in one place.

Sara Holoubek, CEO/Founder of Luminary Labs, Harvest customer since

2009
Start a timer in seconds
A simple, clean user interface that's a joy to use. Start a timer quickly with one click, and focus on the task at hand.
Track time from anywhere
From the home, office or on the road. Our lightweight desktop, iPhone and Android apps are handy travel companions.
Get paid fast
Stay on top of your billable hours with fast invoicing. Get paid for all your work with automated payment reminders.