We're Harvest, a team of fifty-two people working across the globe to make time tracking simple! To highlight how a remote culture makes our team happier and our products better, we asked five Harvesters to share what working without borders looks like for them. In this profile, Curran tells us what it's like to be a New Yorker who splits his time between home and the office. Read it below or check out the introduction to the series.
---

How does a NYC-based Harvester decide which days they'll work from home and which days they'll come into the office? If you ask Curran from our Marketing team, he'll tell you, "It waxes and wanes." Then, he'll add, "Apparently I'm the Stevie Nicks of remote working."
Curran is a seasoned remote worker. Before joining Harvest, he lived in New York and worked for a firm in Boston. "Back then," Curran reflects, "I was not capable of working from home and being happy."
Without an office full of coworkers to socialize with or close friends to consistently meet up with after hours, the loneliness was overwhelming. Curran says, "You kind of go crazy like a monkey kept in isolation in a science experience." It didn't help that the meetings and calls that filled his day kept him chained to his desk at home. It also didn't help that his desk was in a shared space with a very distracting, unemployed roommate.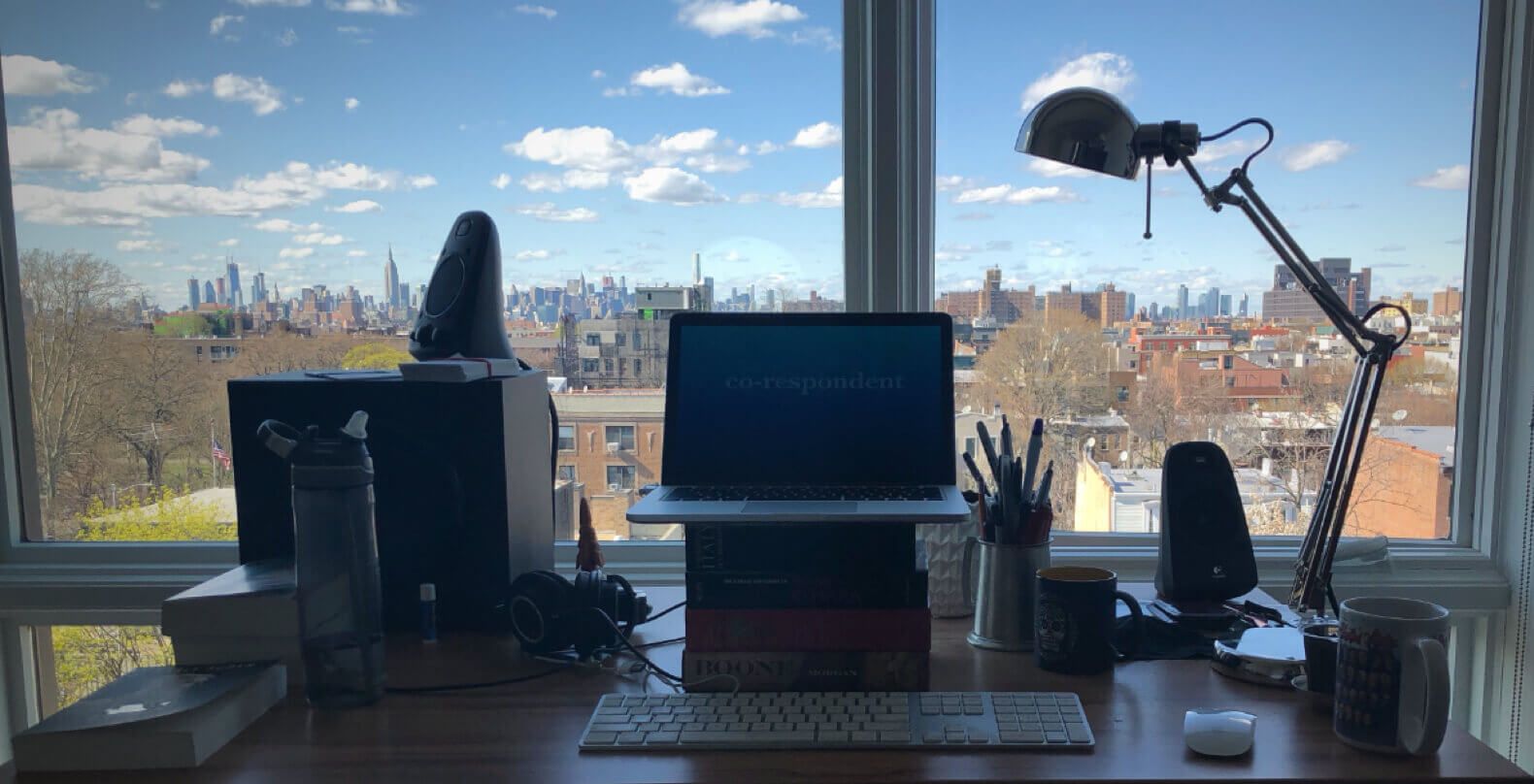 Curran's previous job taught him a lot about what helped and what hindered him when working remotely. He put that hard-earned knowledge into practice here at Harvest. He's become strict about leaving the house at least once a day. He was also fortunate enough to ditch the roommate for a two-bedroom apartment, where he uses the second bedroom as his office. His workspace features a blue wool rug from a carpet market in Marrakech and stacks of books waiting to be read, some of which are currently doubling as a laptop stand. It doesn't hurt that Curran has a richer social life now, which includes a partner who helps him feel connected. These changes have made all the difference.
Though Curran still works most days from the Harvest office, he can list a number of ways that Harvesters benefit from working remotely. For one thing, people often need different working environments or a different workspace for specific projects in order to thrive. Curran prefers the quiet of his apartment for writing projects, where there are fewer distractions for him.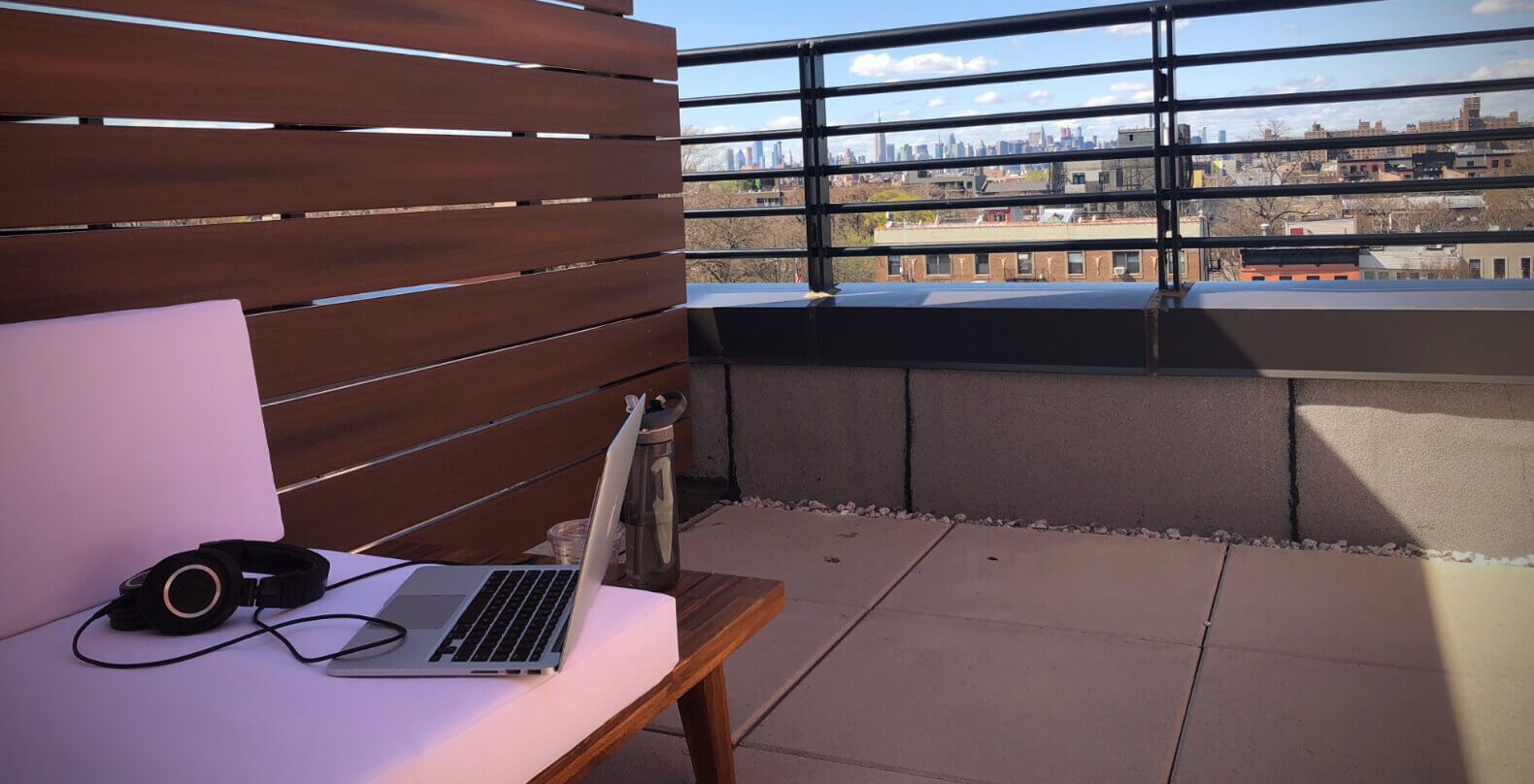 Curran also loves having the option to skip his 90-minute commute, which can sometimes be demoralizing. "The subway is so terrible, it's like I'm giving myself a gift," he notes. "On Friday, a woman screamed at me for no reason and it ruined my day."
Then, there are the little perks that come with working from home. Many Harvesters, including Curran, can attest to the convenience of getting a load of laundry done between meetings. And, there's the joy of reading a book on his lunch break in the comfort and quiet of his home—he's currently devouring E. M. Forster's A Room with a View.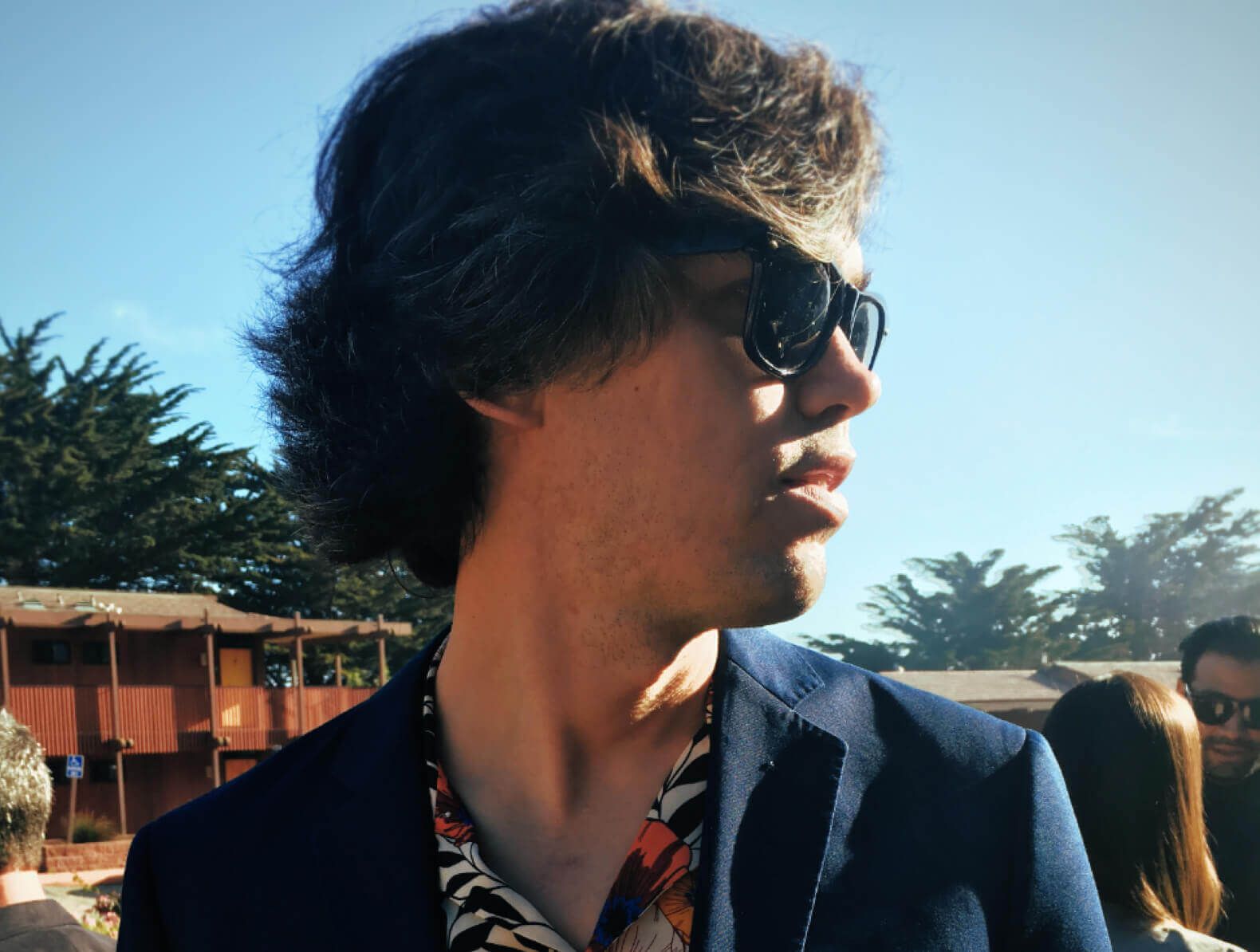 Curran is quick to point out that Harvest gains as much as its team does from being a remote company. He notes that our asynchronous communication often results in slower, but more intentional decisions. We try to be as efficient as possible when we block off an hour to talk, too, because we're often coordinating meetings across time zones. Since time is money and long meetings end up being expensive, keeping our meetings on track has an added bonus of keeping costs down.
Perhaps most important to us, though, is the long-term health and happiness of our team. We're an 11-year-old company with a number of teammates who've been here as many as eight years. Curran sees a direct link between this longevity and the sense of freedom reinforced by being a remote company. He says, "A lot of the employee loyalty [at Harvest] is connected to this flexibility, and the ability to know that they'll have this job no matter what crazy life decisions they want to make."
Are you a New Yorker who wouldn't mind working from home from time to time? Check out the open positions on our Careers page.