We're Harvest, a team of fifty-two people working across the globe to make time tracking simple! To highlight how a remote culture makes our team happier and our products better, we asked five Harvesters to share what working without borders looks like for them. In this profile, Julia takes us on a trip around the world as she leaves her hometown of Barcelona to become a digital nomad. Read it below or check out the introduction to the series.
---

In March 2017, Julia, one of the developers behind Forecast, faced a decision. Her lease was up, and she was debating whether or not to renew it. In fact, she wasn't sure if she wanted to stay in her hometown of Barcelona at all. Though the city is home to her friends, family, and cats Akira and Tsuki, she was seriously considering leaving Barcelona to travel the world.
In the end, Julia decided to go for it! She gave up her apartment, sent her stuff and her cats to her mom's, and bought a ticket to Peru. Her plan was to spend a month there before journeying on to Bolivia and Ecuador.
Julia had a blast in South America—she climbed up to a very misty Machu Picchu, biked down the Death Road in Bolivia, and explored the Amazon Rainforest in Ecuador. She also loved hanging out with the alpacas in the Andes. She even got one tattooed on her ankle! Not only did she spend a full three months in South America, but over the next year she visited Scotland, Sweden, Germany, Jamaica, the United States, Colombia, the British Virgin Islands, and Japan.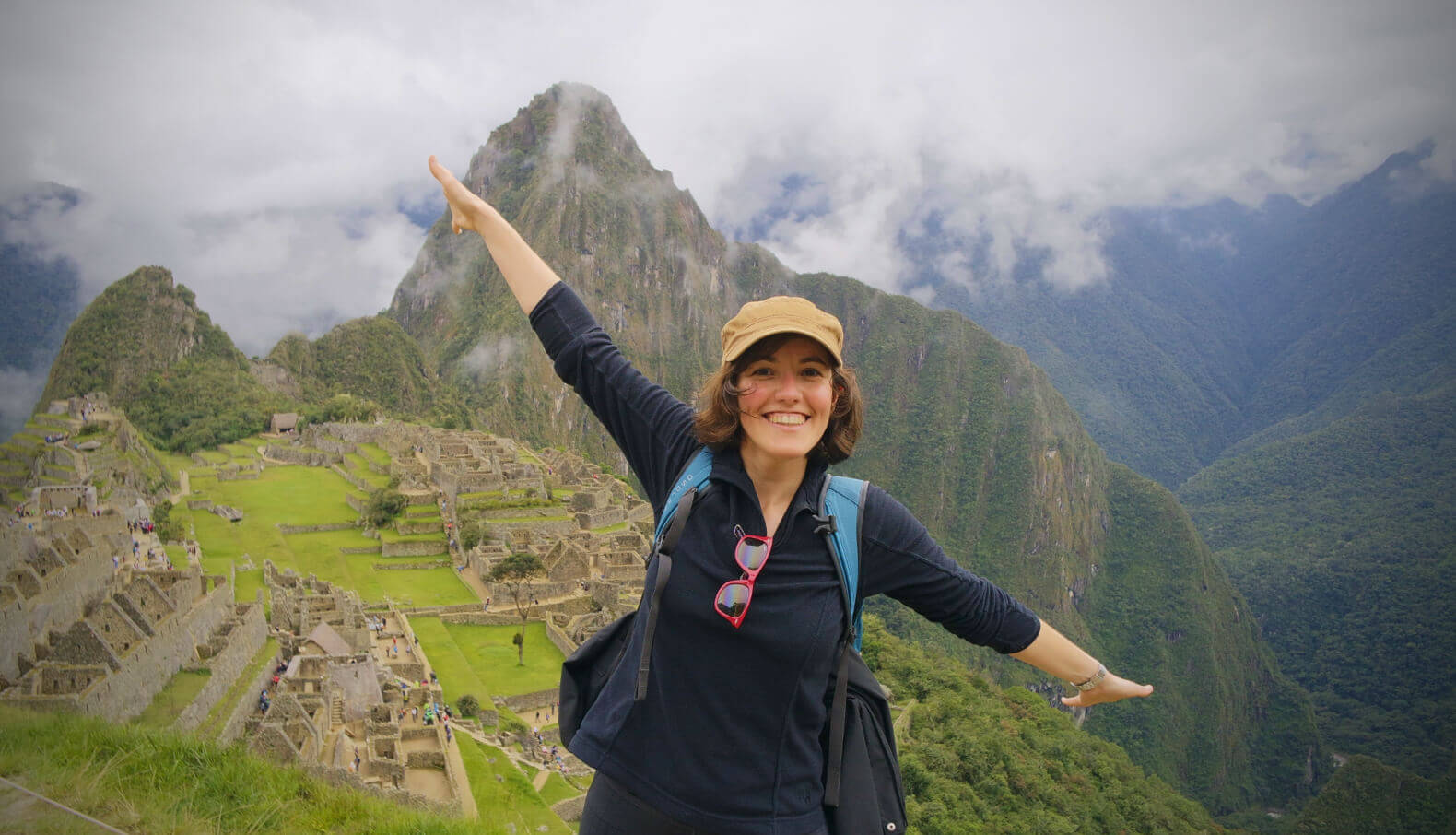 Oh, and did we mention that she was working the entire time? That's right! Julia has become a full-fledged digital nomad, working from coffee shops, hostels, planes, and even a minibus on a windy drive into Medellin, which she does not recommend.
Having worked remotely from Barcelona, Julia was already a veteran remote worker when she embarked on her journey. Living in a new place each month, though, has still presented its own set of challenges.
Anyone who's traveled alone knows that it can feel lonely, especially when you're working all day. First, you lose the comfort and consistency of your home office or local coworking space. Then, you have to seek out new places to work every day. Plus, the struggle against slow wifi is so real. And, there's all the mundane stuff no one likes to deal with, like SIM cards, visas, and health insurance.
Julia was a little worried about being on her own in a foreign country, so before she left Barcelona she joined up with Wifi Tribe—a group of digital nomads who travel the globe together as they work. They stop off in one country for four or six weeks, before they move on to the next adventure.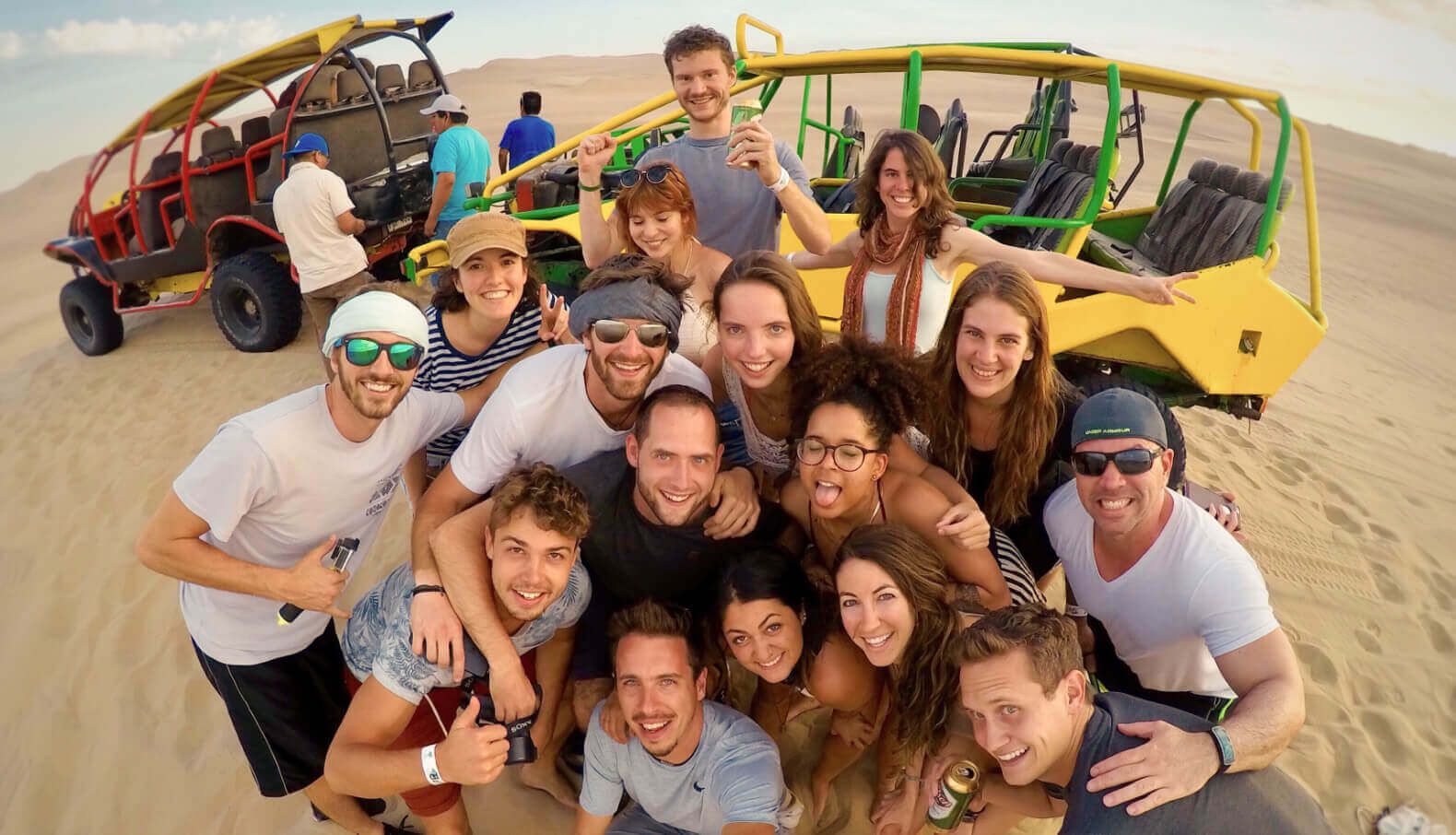 "Wifi Tribe is great," Julia says. "The founders are building a great community of like-minded individuals from all over the world. It's the perfect place to build lasting friendships. Having the support of an awesome group of people while travelling and working makes this experience more enjoyable and less stressful." So far she's been to five destinations with Wifi Tribe and she doesn't plan to stop, though by now she's a confident solo traveler. She recently broke off for a solo trip to Japan and it was her favorite country so far.
Since Julia's been abroad, she's learned all the tricks of the digital nomad trade. She uses apps like Workfrom and Work Hard Anywhere to find places to work nearby. Before she orders food at a cafe, she asks for the wifi password to check the internet speed on her phone. She's also learned how to navigate the confusing world of international SIM cards, using apps like TripMode to save on data.
She was surprised by how little traveling interrupted her workflow at Harvest. She explains, "I've always been remote at Harvest, so I'm used to not being in an office. And in South America I was in the same time zone as New York, so it was really easy."
Julia also thinks Harvest benefits as a company by giving employees the freedom to work without borders. Not only are people generally happier, but they also get more done. "With a lot of people working in the same office, there tends to be a lot of bureaucracy and a lot of meetings," Julia observes. "Harvest doesn't have that, so it seems like we're more productive."
Julia doesn't have plans to put down roots any time soon. "The more people you meet and places you go, the more you want to do and see," she says. She's currently traveling solo through Japan, and might head to Bali next. At this point, Julia's a fully seasoned digital nomad ready to see what adventures await in another year of working remotely.
Do you have a hankering to see the world, and work as you do it? Check out the open positions on our Careers page.