We're Harvest, a team of fifty-two people working across the globe to make time tracking simple! To highlight how a remote culture makes our team happier and our products better, we asked five Harvesters to share what working without borders looks like for them. In this profile, Joschka explains how a remote job can free you to work an unusual schedule. Read it below or check out the introduction to the series.
---

Around 10 a.m. ET Joschka, one of the developers behind Forecast, signs into Slack to greet his coworkers and begin his workday. There's nothing seemingly out of the ordinary about this, except that Joschka lives in Berlin. By the time he starts working, most people in his local time zone are checking their watches and preparing to head out of the office.
For the record, Harvest doesn't require its remote team members to work East Coast hours! Joschka's just a night owl by nature. He prefers to go to bed around 5 or 6 a.m. and sleep until early afternoon. Joschka knows he's most productive after 7 p.m., so he's adjusted his work schedule to accommodate the rhythms of his body clock.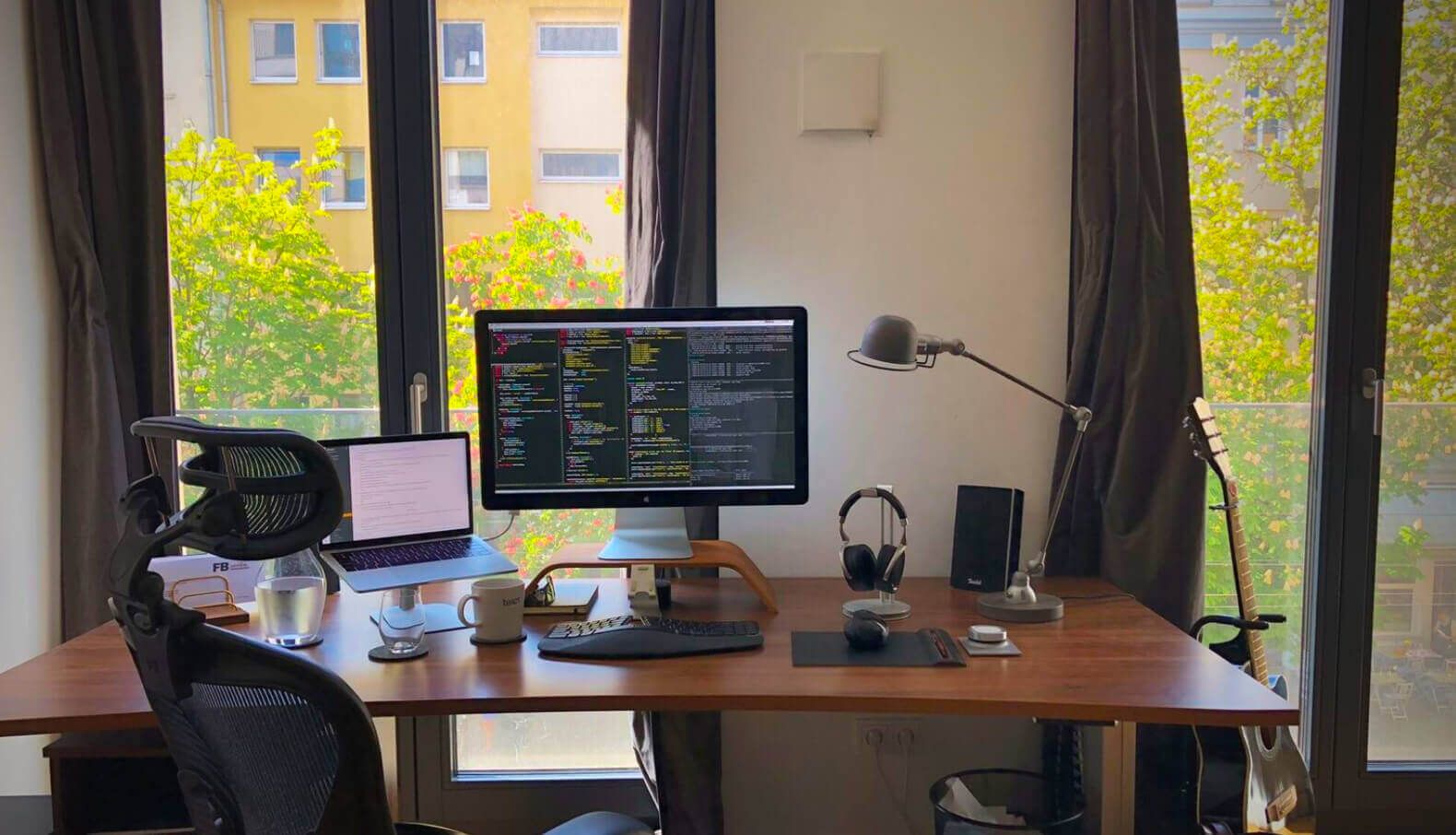 The ability to set your own schedule is one of the less often discussed benefits of working remotely. It's not unusual for remote employees to start their day a little early, so they can be done when their kids get home from school. Others might prefer to sleep in a bit and work a little later. Joschka's schedule highlights just how much a remote job can free you from the traditional 9-to-5.
Joschka's current schedule wasn't possible at his previous job—an ad agency located near his hometown of Lemgo. "Starting time there was 7:30," he says. "It wasn't really possible to be late. Even though you technically didn't have to be there right when the office opened, there was a lot of social pressure—this being Germany—to be on time."
Because Joschka works at Harvest (headquartered in NYC), his late schedule works out well. He overlaps with many of his US-based coworkers, which increases his virtual facetime with them.
Working from home (and on an unusual schedule) does have its downsides. Even if you're in constant communication with your team via Slack, sitting alone in an apartment all day can still drive you stir-crazy. Most remote workers fight this by decamping to a coworking space or cafe for a few hours. Working late hours makes this a struggle, though, even in a famously late-night city like Berlin.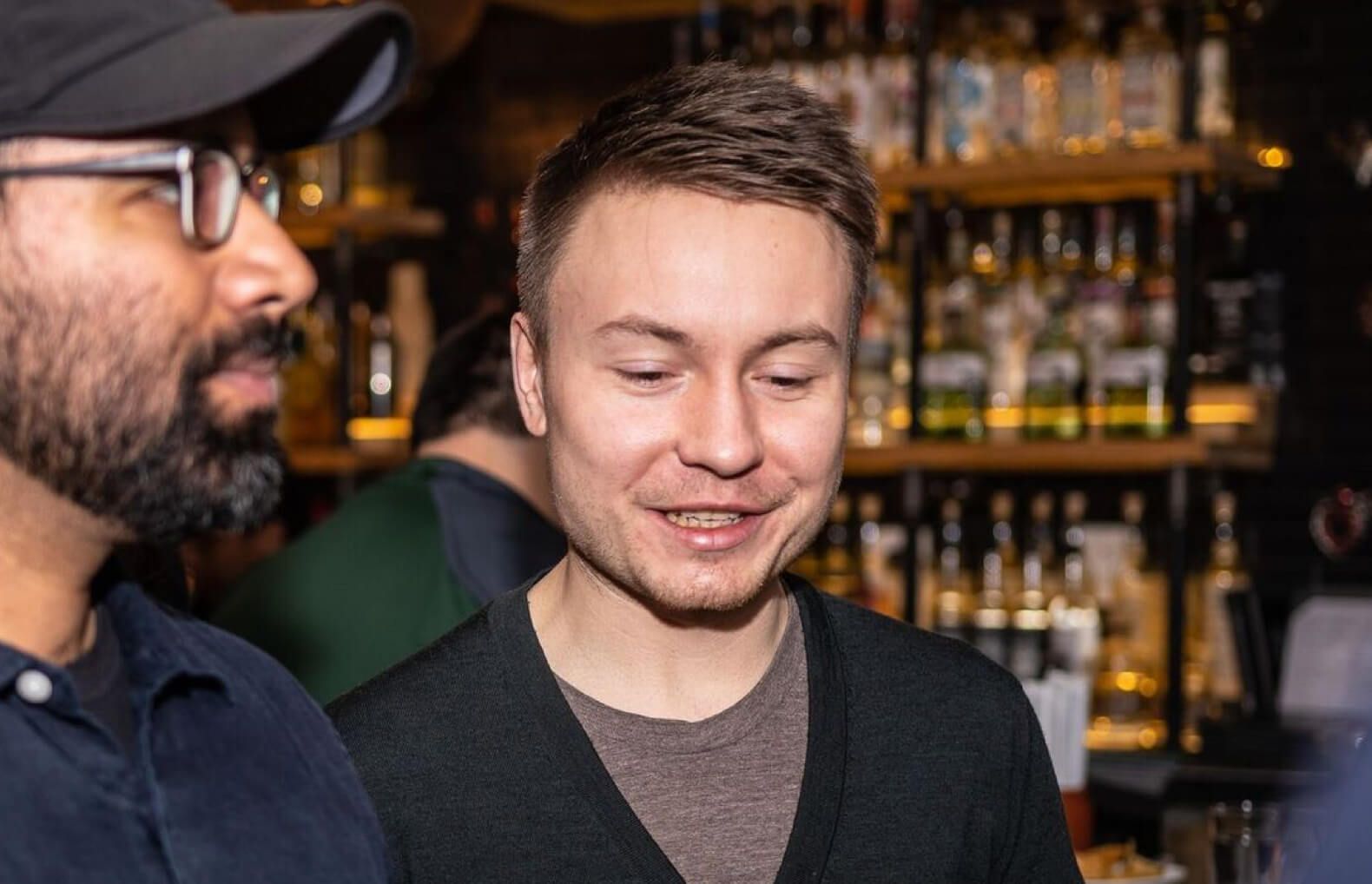 "At the start of my workday, I used to go to a coworking space that kicked you out at 6 p.m.," Joschka says. "Then I'd head to another one that was open until 10 p.m., and then I'd finish up at a coffee shop that was open 'till midnight."
Ultimately, the downsides are more than worth it for Joschka. Not only does he have the schedule he prefers, but working from home gives him extra time for the little chores that would pile up if he was at the office all day. It's easy for Joschka to take a quick break to throw in a load of laundry or do the dishes.
Additionally, working remotely means that Joschka can travel more frequently and for longer periods of time. For example, this past year he went to Costa Rica. He was able to extend his trip to four weeks by working half the time he was there.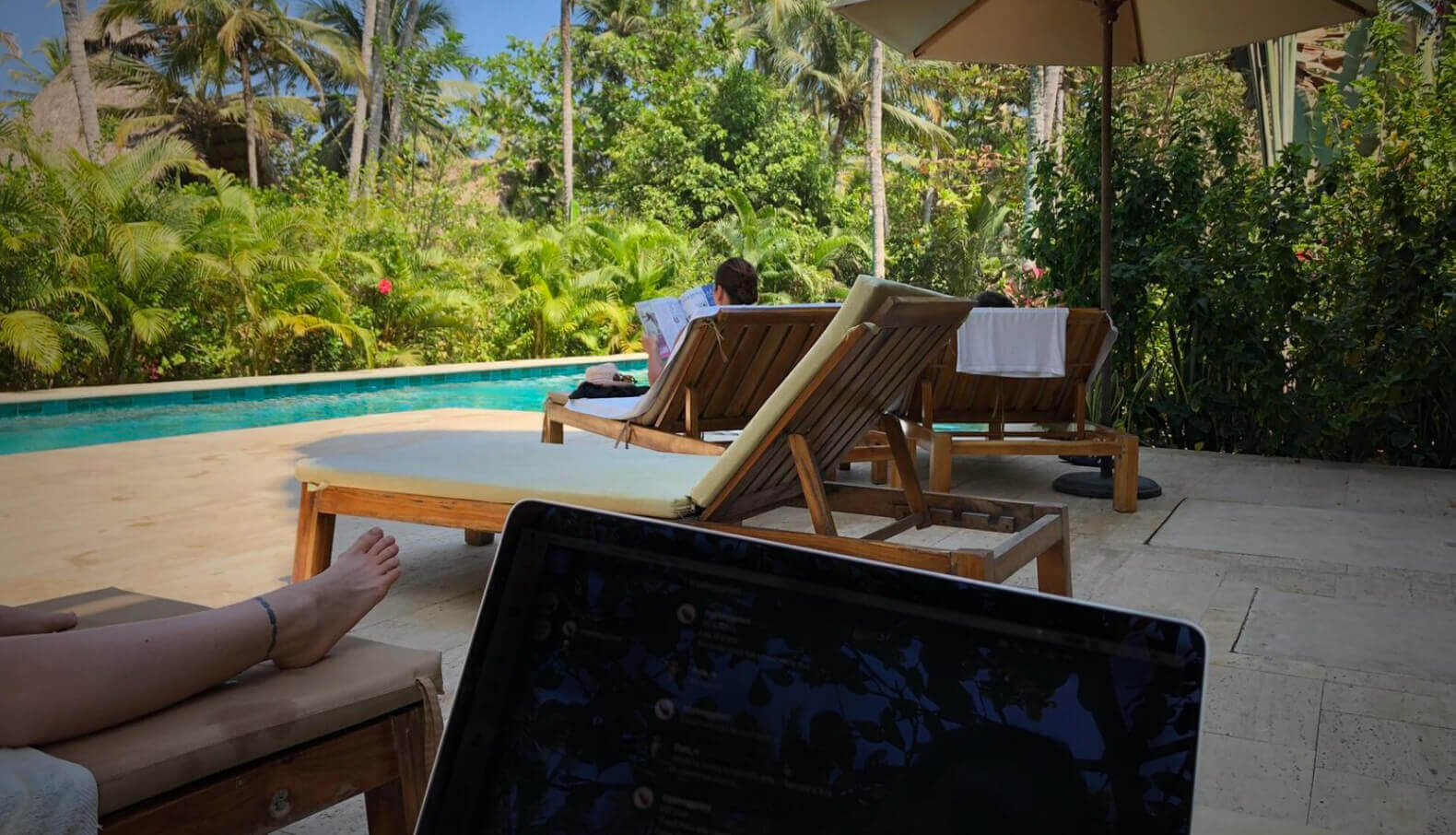 It seems like a given that so much flexibility is a boon for employees, but it also makes Harvest a better company. "We have a much more diverse set of skills working for us, both technical and cultural," Joschka observes. For a developer like him, that means the opportunity to learn from software engineers with a diverse range of skills.
When asked if he has any advice for people starting to work remotely, he says, "Besides just do it? You should at least try it."
Joschka also advises that remote teams make a point to sit down (virtually) for a coffee chat when onboarding new teammates. No matter how good a company is at communicating through online tools, it's still hard for people's personalities to shine through. Getting to know them a little better one-on-one puts all your future interactions with them into context.
Do you like working an unusual schedule? Remote work might be a great option for you. Check out the open positions on our Careers page.