We're Harvest, a team of fifty-two people working across the globe to make time tracking simple! To highlight how a remote culture makes our team happier and our products better, we asked five Harvesters to share what working without borders looks like for them. In this profile, Alanna tells us what it's like to leave our New York headquarters for an extended cross-country road trip. Read it below or check out the introduction to the series.
---

Alanna, the leader of our Experts team, has a thing or two to say about working from the road. First, she says, "Do it!" And, laughing, she adds, "Don't try to work from the car because you'll get car sick. The one day I tried to do it, it was a total disaster."
After getting hitched in July, Alanna and her husband Mark said farewell to their Brooklyn apartment, packed up their car with just the essentials, and embarked on a roadtrip across the United States. They started with an extended Honeymoon in August—hiking around Grand Teton and Yellowstone, and catching the eclipse in Festus, MO. Once they reached Seattle, though, it was time to get back to work.
Mark isn't a Harvester, but his and Alanna's day-to-day responsibilities are pretty similar: Several hours of meetings and phone calls. Coffee shops weren't an ideal place to spend the day, so they worked from "home." This meant they had to be careful when booking an Airbnb. Their checklist of must-haves included a table, a couch, and at least one door that they could close between them.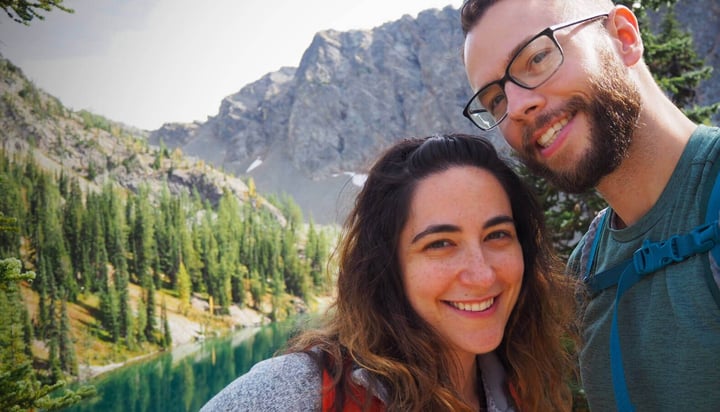 Alanna ended up working from the bedroom most of the time, while Mark took the living room. "I like to qualify for people that I was on the bed, not in the bed," she stresses with a smile.
Working from the road posed a few unexpected challenges. "I'm usually considered the loud one, but Mark is on a whole other level!" Alanna says, laughing. Even with the door shut between them, her teammates could still hear Mark making calls in the other room and often passed on their greetings.
As a regular in our NYC headquarters, Alanna worked out of our office nearly every day since starting in 2013. She missed the weekly team lunch, which she likens to recess in Elementary School: "It's a part of the day you get to look forward to." Alanna also discovered how tricky time zones can be, especially keeping our East Coast business hours for customer support from the West Coast when you're not a morning person.
Her time away from the office opened her eyes to how isolating remote work can get. "It's the transitive property," Alanna says. "When you're surrounded by people all the time, it's easy to forget what it's like to work alone somewhere." She's more conscious of this, and checks in with her remote team more frequently now.
Having Harvesters spread out across the country and able to work while travelling still has its benefits. In Seattle, Alanna had lunch with Jamie from the Experts team. Julia and Lettini, who work on Forecast together, joined her in Portland for a long hike on a misty day. In Vancouver, Alanna met Expert Kaela and her husband.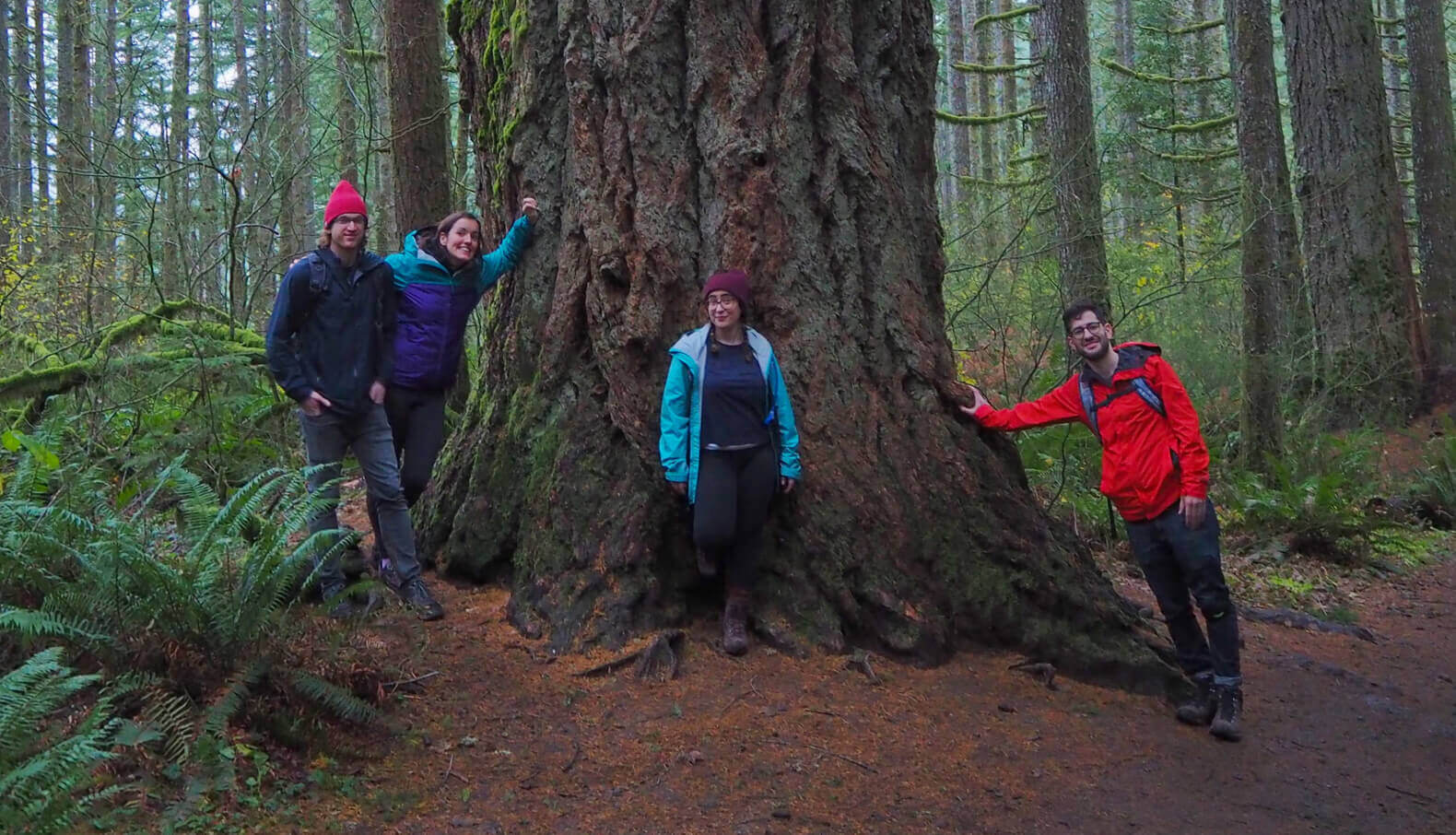 They reached Austin just in time to celebrate New Year's Eve with Harvesters Tayler and Patrick, and Kristy—the artist behind most of Harvest's swag and the murals in HQ. They ate P. Terry's burgers, watched Dick Clark's Rockin New Years Eve, and played an unforgettable round of "the game of things."
Because we hire without borders, there's at least one Harvester to hang with in 32 different cities and our team is enriched by the multitude of fresh perspectives. As Alanna puts it, "We benefit from having people who have a variety of experiences and come from different places and bring very different perspectives on things, because we're not all living in the same place experiencing the same thing."
After seven months, thirteen national parks, and too many craft breweries to count (just kidding, it was 55), Alanna's back in NYC. Reflecting on her time on the road with Mark, Alanna feels thankful. "Not many people have the opportunity to travel and maintain their income at the same time," she observes. "To do both is remarkable."
Want to spend a few months exploring the great outdoors? Check out the open positions on our Careers page.