We're Harvest, a team of fifty-two people working across the globe to make time tracking simple! To highlight how a remote culture makes our team happier and our products better, we asked five Harvesters to share what working without borders looks like for them. In this profile, BethAnne tells us what it's like to leave the United States and put down roots in Portugal. Read it below or
check out the introduction to the series.
---

During her lunch break, BethAnne from our Experts team sometimes heads out for a run. The only difference between her and most other professionals trying to squeeze in a workout? BethAnne's runs take her along the stunning oceanfront of Porto, Portugal—a candy-colored Iberian town with a UNESCO world heritage site as its city center.
BethAnne took a winding road from her hometown in Wisconsin to Porto, where she lives with her boyfriend, daughter, and a black cat named Juan de Fuca. During college, she studied abroad at the University of Freiburg in Germany. She made some Portuguese friends there and when she visited them in Porto, something about the city captivated her. BethAnne decided to stick around.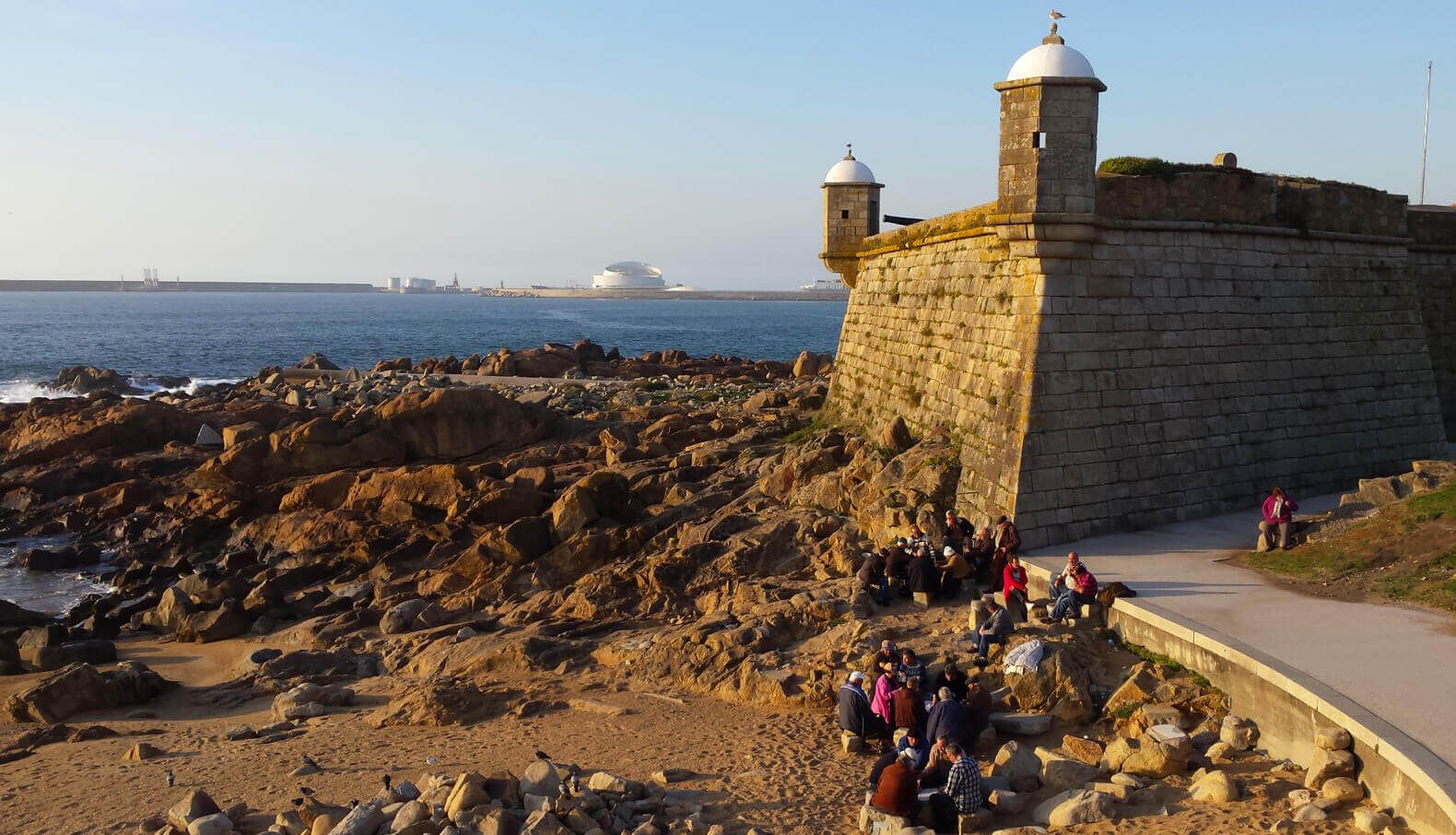 "I fell in love with the ocean," BethAnne says. "And the people are really nice. The language is really beautiful, too."
BethAnne used to work from home as a freelance translator, so it wasn't hard for her to transition to a remote job at Harvest. Now she's one of our Experts—the customer support team here at Harvest.
The Experts are spread out from Brussels to Vancouver. Until recently, though, BethAnne was the only European. Her mornings were pretty quiet, while her afternoons were full of meetings and Slack conversations. Even though being a couple time zones removed from the rest of the team can be lonely, it has its upsides. "I feel more productive in my mornings," she says. "Slack is silent. I can focus."
Customer support is one of the teams that benefits the most from being remote—not only can we hire from a global pool of applicants, we also respond to people more quickly. As BethAnne notes, "It's nice for our European customers, and customers all over the world actually, to not have to wait five hours to get an answer. It's a little bit of a bonus."
Being part of a remote team also gives each Harvester more flexibility, while providing a stable income. "Freelancing can be up and down and I don't like selling myself," BethAnne says. But looking for a job in Portugal felt out of the question for her, when she was ready for a switch. As she explains, "The job market hasn't been great since the recession, so I didn't want to take jobs from Portuguese people."
For BethAnne, a remote job was the perfect balance between the uncertainty of freelancing and being chained to a desk job. She says, "It allowed me to find a job that I enjoy and it's also provided the economic benefits that have allowed us to start a family." Last year BethAnne and her boyfriend welcomed their first child, Lucy.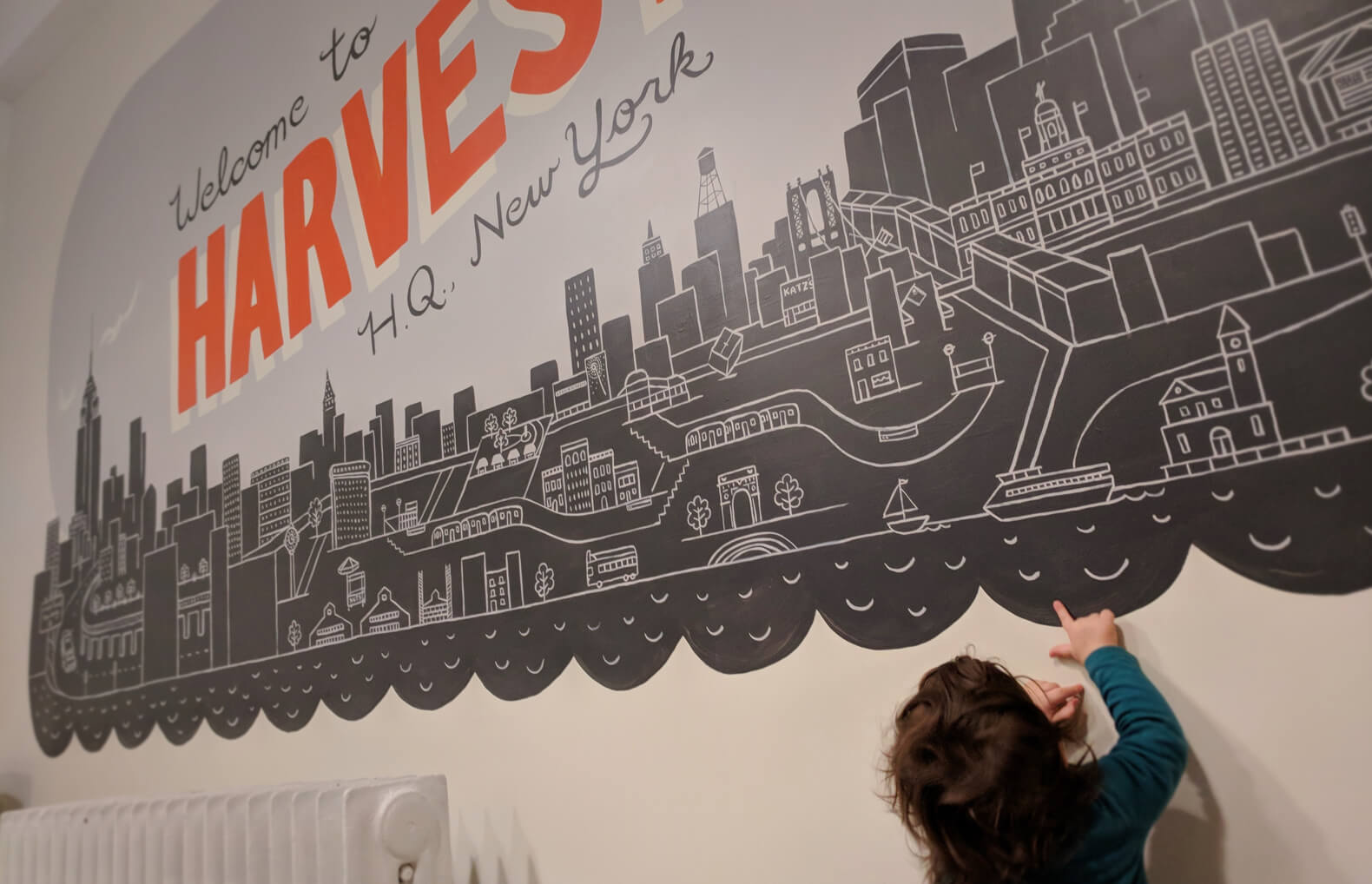 BethAnne used to work mostly from home, often in her PJs. "I know a lot of people say if you work from home, you should put on real clothes every day, but a big part of working from home for me is working in my pajamas. I don't work from bed or anything like that, but it's nice to be comfortable," BethAnne insists.
Since Lucy started daycare, BethAnne's schedule is a little stricter. She drops Lucy off at daycare before heading to a coworking space around the corner, where she does her work in "real clothes." She has to be disciplined about ending her day in time to pick Lucy up, too. While there's less flexibility in her schedule, she's gotten to know some interesting people at her coworking space.
In addition to rearranging BethAnne's day-to-day at Harvest, having Lucy has changed BethAnne's experience at our company-wide get-togethers. Twice a year the entire team descends on our headquarters in NYC for a week-long Summit. Lucy has accompanied BethAnne to the last two Summits, where she toddles around the office and warily eyes the fifty grownups making funny faces at her.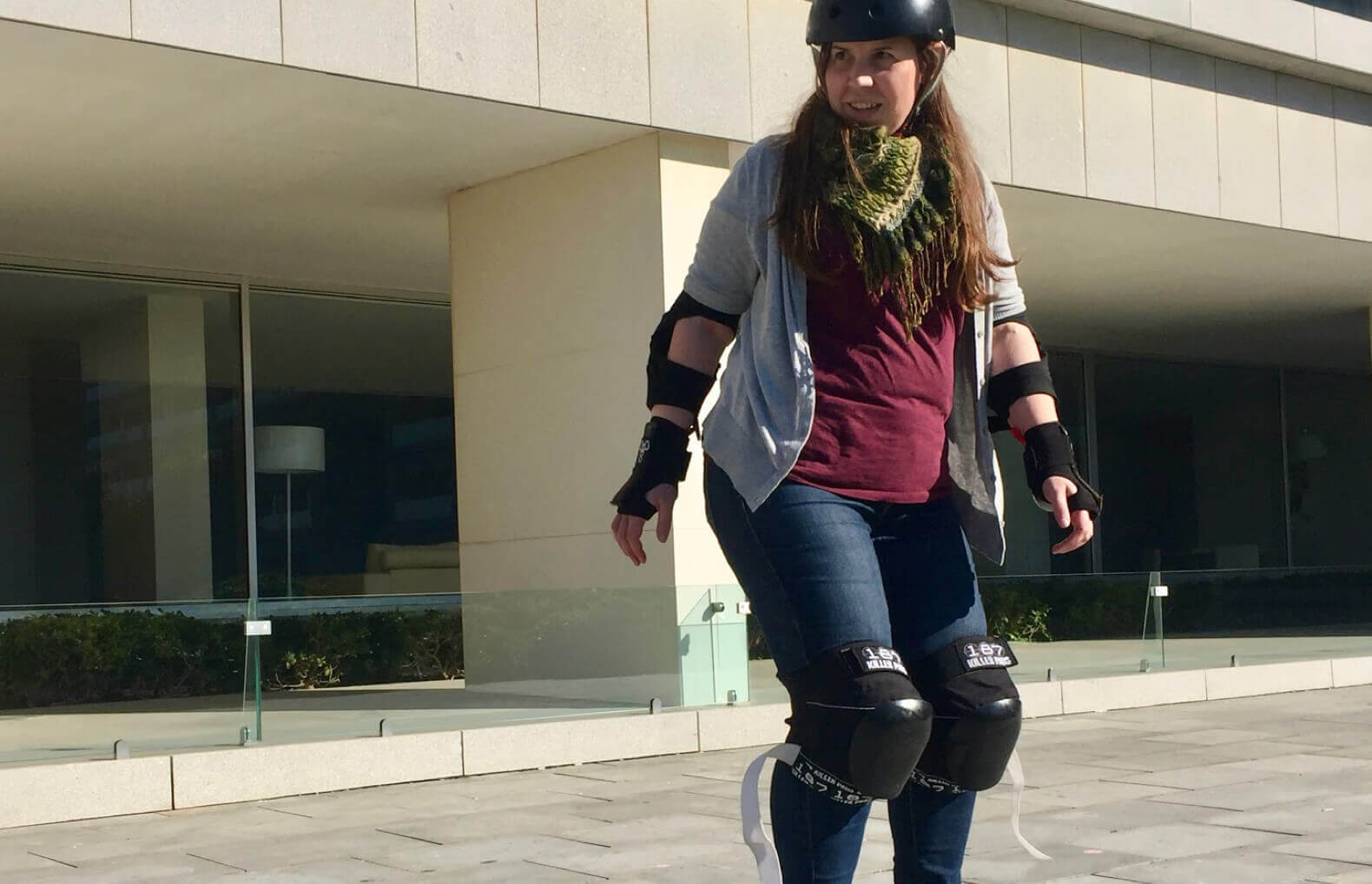 Summit represents the benefits of working remotely for BethAnne and other Harvesters with young families in a nutshell. BethAnne doesn't have to go a week without seeing her daughter in order to hang out with her coworkers. "Summit has been a different experience," she admits. "One of the cool things about Harvest is that they like having families involved. I'm dividing my attention a little more between work and family, but incorporating my family."
Does working from home sound like it would fit into your lifestyle? Check out the open positions on our Careers page.