Harvest + GitHub
Track time to Harvest without leaving GitHub
Developers can save time and stay in their workflow by tracking time without leaving GitHub. This integration adds a Track Time button to issues and pull requests in GitHub, so they don't have to switch apps in order to start a Harvest timer.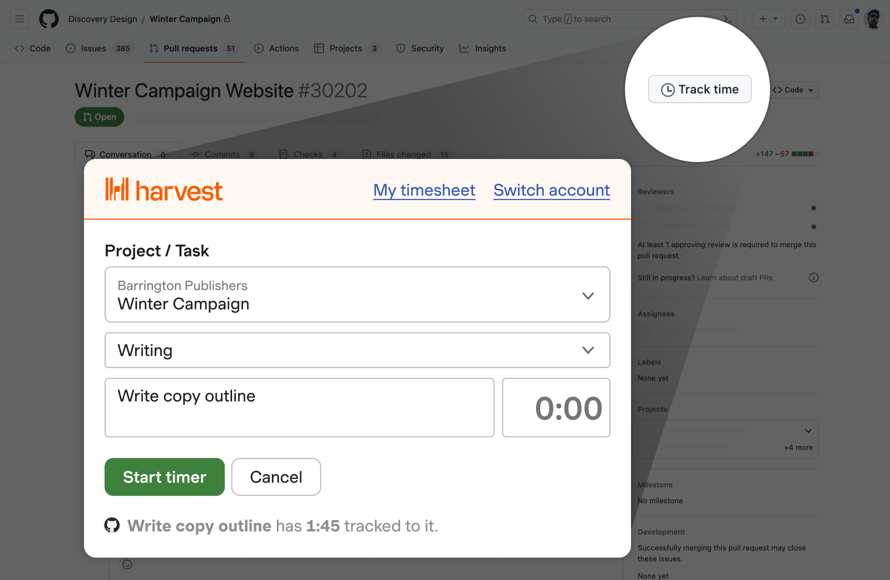 Track time in GitHub
Track time from issues and pull requests without leaving GitHub. Just click the Track Time button at the top of an issue or PR, or near the comments section.
Faster time tracking
Once you've tracked time from a specific issue or pull request, Harvest will remember which project and task are associated with it so you can start a timer even faster.
Analyze your time
When you start a new timer, you can see how much time has already been tracked to that issue or pull request, and in Harvest, your time entries will include a link back to that issue or PR for easy reference.