Harvest + Chrome
Track time to Harvest from the Chrome toolbar
For Chrome users, the Harvest Chrome Extension makes sure a Harvest timer is always close at hand by putting it right in the Chrome toolbar. Starting a timer from Chrome saves time and prevents you from interrupting what you're doing in order to track time. The extension even lets you add Harvest timers to some of your favorite tools.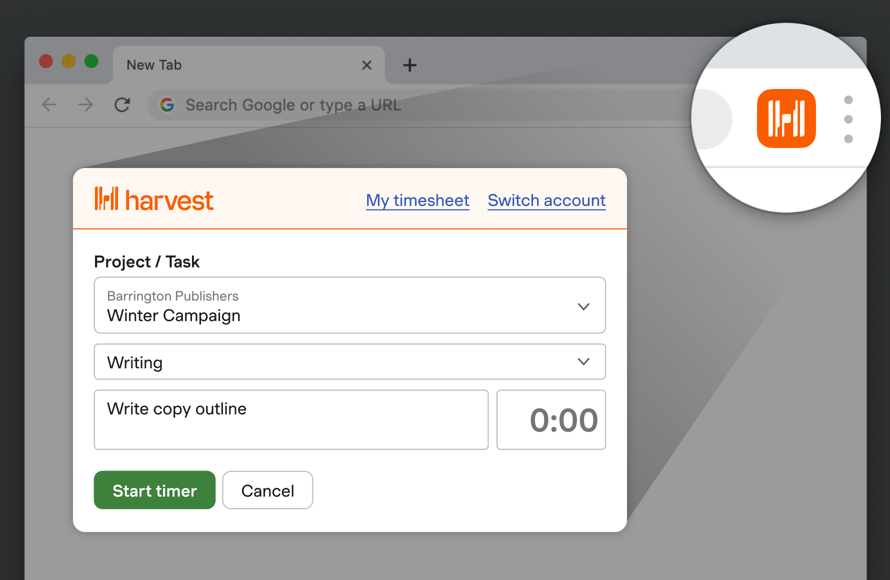 Track time from Chrome
Just click on the Harvest Extension in the Chrome toolbar to start or stop a timer. There's no need to leave the tab you're currently on.