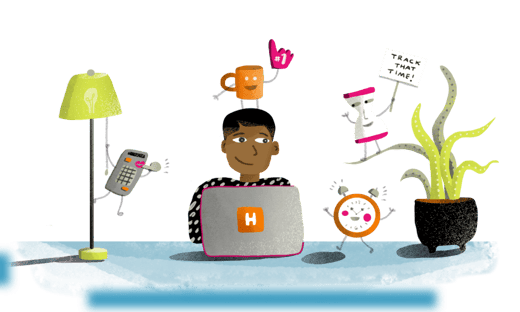 Harvest Schedule Assistant
Getting your team to track time is tough, but setting a consistent weekly deadline can help. Here are some tips for setting a schedule and reminding your team to track time.
Setting a deadline
Why create a deadline
Your team is more likely to track time.
Everyone is clear on when time needs to be in.
Your timesheet data will stay up to date.
Choosing a deadline
Most teams choose for timesheets to be due at the end of the week or the beginning of the next week. For example, the deadline could be 5:00 p.m. on Friday before people leave for the weekend. Or it could be 11:00 a.m. on Monday, so the week is totally done before timesheets are due.
Just make sure you get your team's input first. Including them in the process will help get their buy-in up front. Plus, they'll be able to tell you whether a proposed deadline interferes with something else.
Creating reminders
Once you've set a deadline, it can be helpful to remind your team when it's getting close. Here are some options for creating reminders.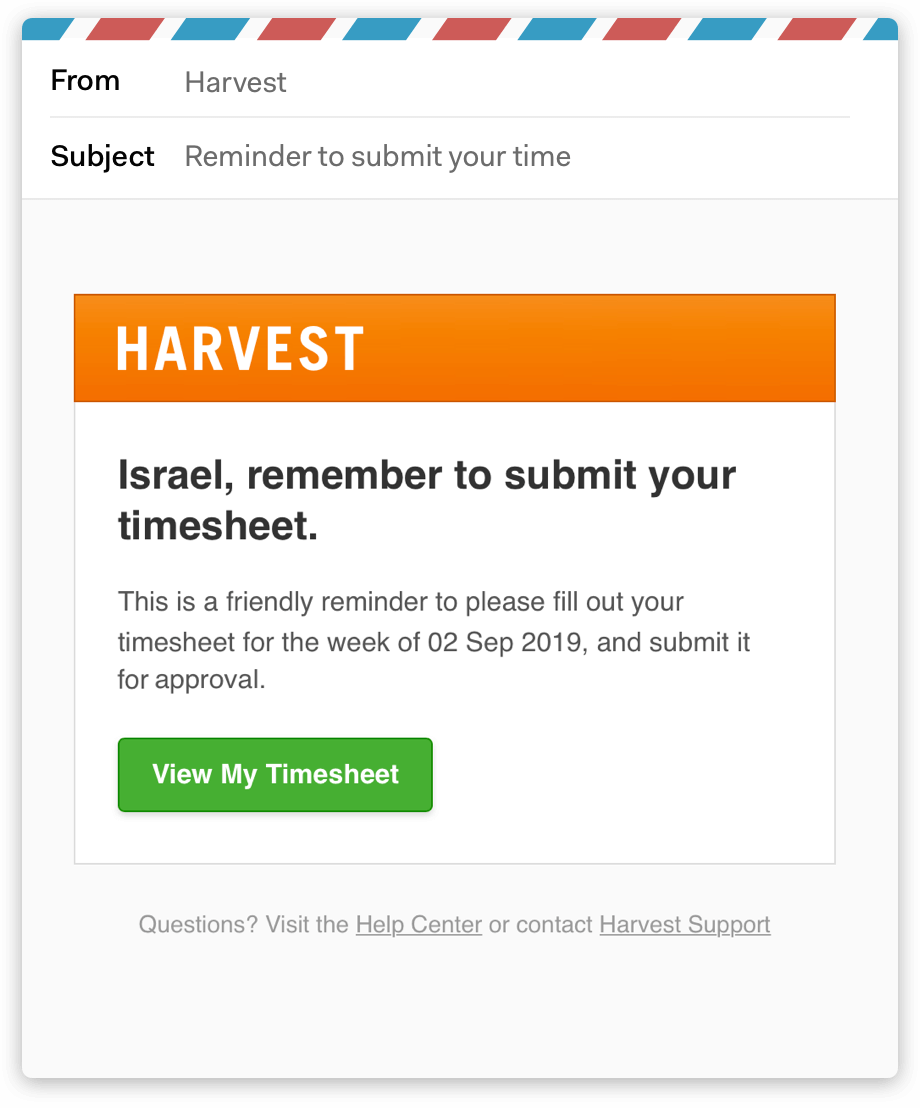 Timesheet approval
If you need to ensure your team's timesheets are accurate, Harvest offers timesheet approval, which requires every person's timesheet to be approved by an administrator or project manager.
If you use timesheet approval, there's a built-in reminder functionality. You can set it up to automatically remind everyone who hasn't submitted their timesheets at 4:00 p.m. on the day of your choice.
Learn more here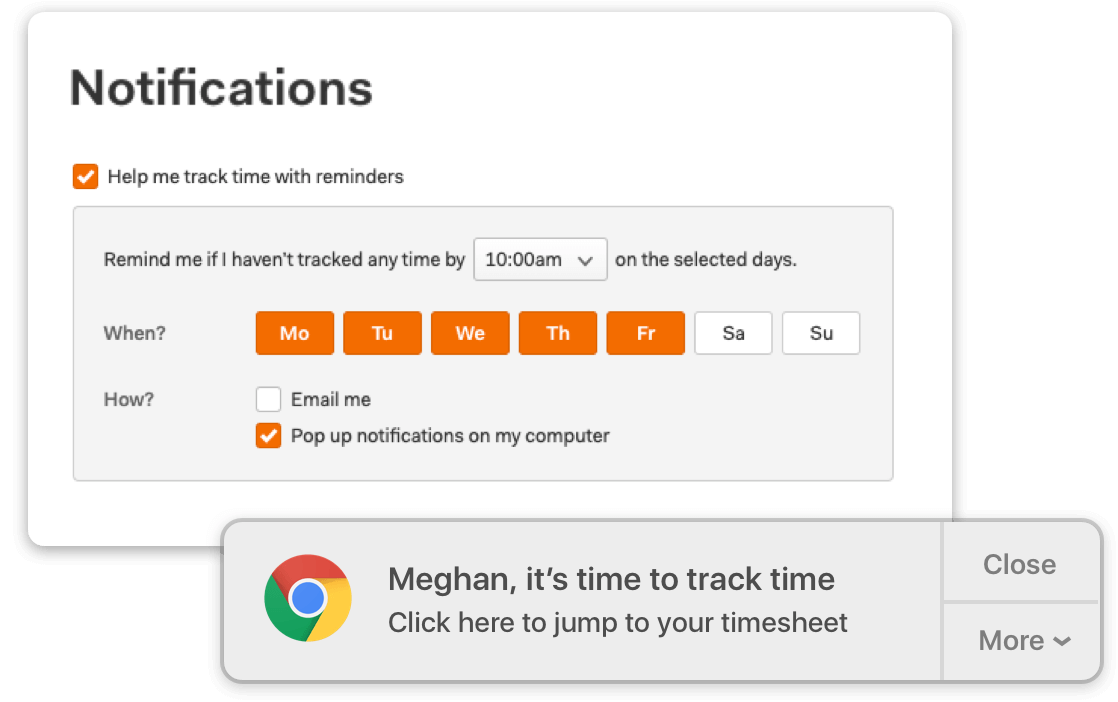 Time tracking reminders
Harvest also lets individuals set up their own personal time tracking reminders. Reminders can be sent either as an email or a browser notification, on any day of the week and at any time.
The best part is, someone will only get a reminder if they haven't tracked any time that day. That ensures the reminders never become an unnecessary annoyance.
Learn more here
Other tips
You might also find it helpful to set up general reminders outside of Harvest.
Slack reminder
Slack makes it easy to send reminders to an entire channel. Consider a weekly reminder alerting people of an upcoming timesheet deadline. You can even use one of our time tracking GIFs to lighten the mood.
Calendar event
A shared calendar event for your entire team can also be an effective way to remind them of a weekly deadline.