Our August 2007 New Founder, Buffalo, is a web design and development studio from Southampton, UK. The young and creative company consists of three core members: Dan Griffiths, Jason Reynolds, and Nick Stacey, who, prior to starting the company, have worked in the web industry and have collectedly served clients ranging from Miller to Channel 4. Buffalo was founded with one goal – "to produce beautiful products that leave an impact on the user." From what we've seen in their online portfolio, they're certainly keeping true to their mission.
We caught up with Dan Griffiths and chatted about their unusual name, the self-commissioned project 'Go Designate!', and some recent, memorable things they have consumed.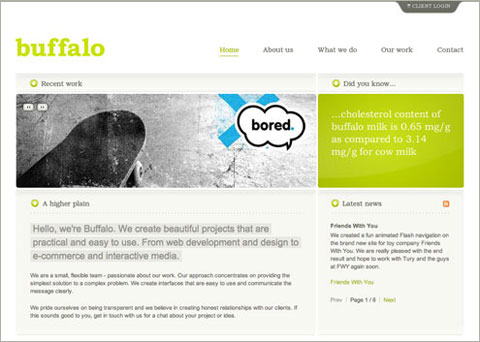 Buffalo isn't usually associated with web design. How did you come up with that name for your company?
The name came about by visiting my local pub by the sea. Over a drink or two we were just jamming to come up with names and eventually came up with Bison. Bison wasn't quite right but when Buffalo was mentioned we all liked the sound of it. We kept returning to the name and shortly after this evening the "built by Buffalo" idea and brand appeared too. It seemed right for us and I love the fact that people find it interesting.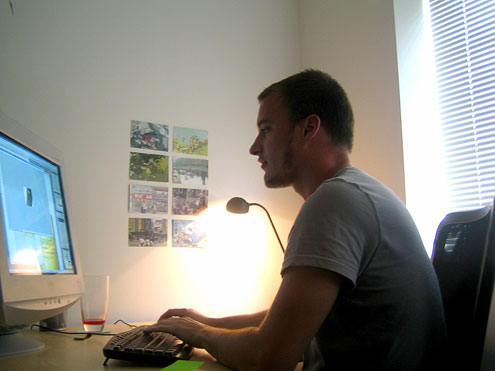 How does Buffalo get projects? What do you do for marketing?
We have a small network of clients who provide us with regular work, some of these are agencies who work for other companies – through this we have worked for some very large companies. On the other hand there are much smaller clients with very specific requirements and of course medium sized companies with their own internal need. We don't currently advertise, all of our work comes from reputation and recommendation. I do see this changing in the future though!
We were playing with the Buffalo project, designate – we love the simplicity, fun design and great usage of Flash. Can you tell us a bit more about the project, and how do you split your time between client projects and self-commissioned ones?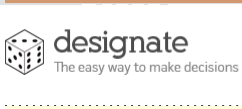 I am glad you guys enjoyed using Go Designate! We built it in response to the age old problem of deciding whose turn it was to get drinks for all of us! I knocked up the concept quickly and realised other people had the same problems. It has seen users from all across the world and in many different languages. You would be surprised what decisions people make using it though – some are a bit risque! Over 90% of our time is spent working on client projects – however when an idea comes to us we usually get our teeth into it very quickly.
What are some tools Buffalo run on?
We roll with IKEA furniture and a very minimalist studio! I personally use a MacBook Pro with a 23" Cinema Display – although the others are all PC based in a combination of laptop and desktop machines. Everything is hand coded so we just use our preferred text editors (HTML Pad, Scite and Textmate). A considerable amount of coffee and tea gets consumed during projects, the more complex a project the more beverages needed!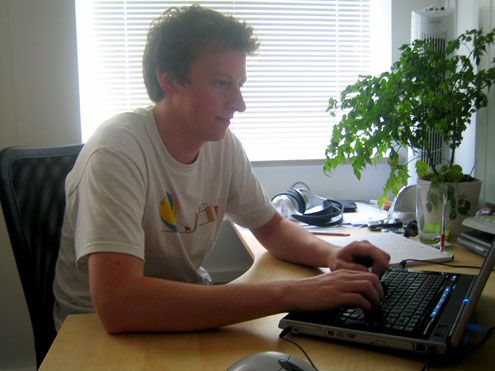 How did you track time before Harvest, and has Harvest helped your business in that regards?
Before using Harvest we simply kept a record of project time in a text file – but this was only for projects that were not fixed price. Now we track every new piece of work to get a clearer understanding of our profit and capacity potential. Once we have all adapted to using Harvest for every task I think it will help us to realise what work is the least profitable and try to steer away from that in the future. It will also allow unparalleled transparency for any clients having hourly/daily billed work done.
What kind of projects are you working on these days?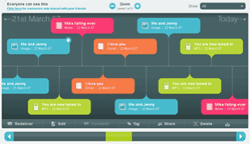 In the way of projects Rememble is an interesting one that is currently in beta and will be launched in September. It has been an immense challenge for all involved and is easily the largest project we have taken on to date. Essentially it is a social networking site that allows you to upload media onto a timeline. This media can be video, audio, images or text data. We have also integrated with Twitter, Flickr and SMS services to make the project as usable as possible. It is a great way of keeping an interactive diary of what you are doing, recently I put up scans of all the tickets from gigs that I have kept. We also have a couple of e-commerce projects that will be launched soon, so keep a look out for those.
What do you have planned for Buffalo in the upcoming year, and where do you hope to see Buffalo in one year?
Over the next year we are looking to continue our organic growth and hope this will be mirrored in our clients too. We have big plans for some of our internal tools and products that should come to fruition in the next few months. Continuing to develop our CMS and e-commerce systems is our main priority at the moment. And as client work is steadily busy we will be recruiting a couple more people to provide more capacity in the future.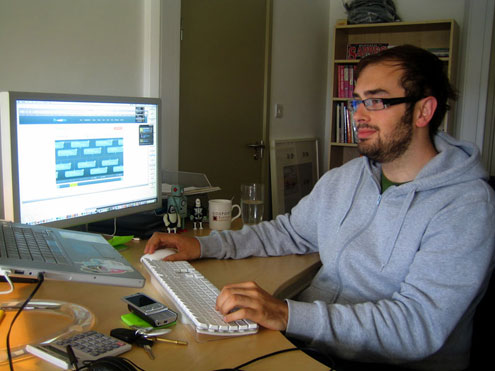 What are some memorable things Buffalo has consumed lately?
I bought myself panini and coffee machines for home so they continue to be fun! I have been reading a lot of good books recently in particular Bit Literacy by Mark Hurst. We all enjoyed Blades of Glory recently – a very funny film! Jason is currently enjoying Malteser Ice creams, chicken pesto, sun dried tomatoes and Blandford Fly (an English ale). Nick has been eating nerds (little sweets), playing Bioshock and drinking Green goblin (English cider).
Thanks to Dan of Buffalo for taking the time to share with us the behind-the-scene of their studio. If you wish to learn more about Buffalo, please visit their website – http://www.builtbybuffalo.com