Starting this Friday, you will be able to integrate PayPal with your Harvest account. The new feature will make billing in Harvest faster, simpler and more organized; your clients will love the new simplicity and ease of paying your invoices; and our planet will appreciate the reduction on paper waste!
To activate PayPal integration, go to Invoices > Configure. Put in your PayPal email address, and you also can change the PayPal link's language on the same page.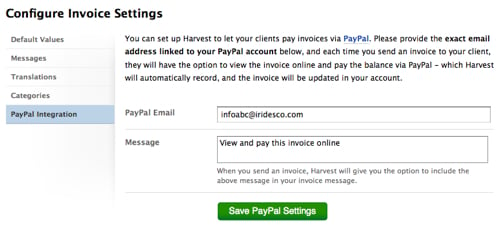 Once that's set up, you'll notice that when you send an invoice via Harvest, there's an extra option to "include PayPal payment link". Check that option, and your client will receive a unique URL to the invoice in their email (which is getting an upgrade this Friday, see our previous blog post), which lets them view and pay the invoice online: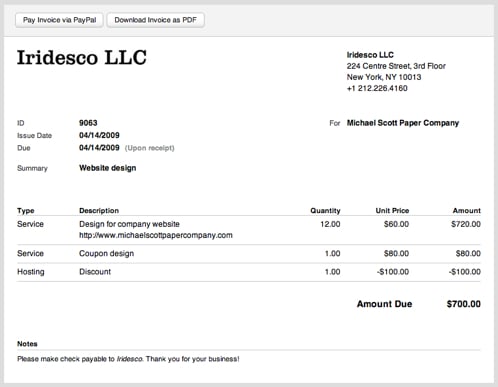 On the invoice, your client can click on the button to pay for it via PayPal. Once they pay, Harvest will automatically record the payment, add it to the invoice's Activity Log, and update the invoice's status.
Harvest's integration with PayPal will make your billing faster and more organized, and it will save you and your clients on paper and postage stamps with a completely paperless billing cycle for your business. Better for your business and better for our planet!
What are some other ways you wish Harvest can make your business more organized and more environmentally friendly? Please let us know by leaving a comment below or write us via our support form.