From the Beijing Olympics, to the English Premier League and the Australian Institute of Sport, Catapult Innovations is changing the way that athletes train with their new take on integrating athletic clothing with monitoring devices. By tracking heart rate, reaction time, and GPS location, their groundbreaking software minimaxX helps athletic coaches more accurately target what is happening on the field at any given moment, and allows them to make changes to their strategy on the fly.
We are thrilled to help Catapult Innovations stay on point by keeping track of their time with Harvest in their various departments, such as Research and Development, sales, marketing, and management, so that they can get on with the business of keeping track of their athletes. We wanted to know a bit more about how they're knocking the ball out of the park in changing the face of sports, and here's what we found.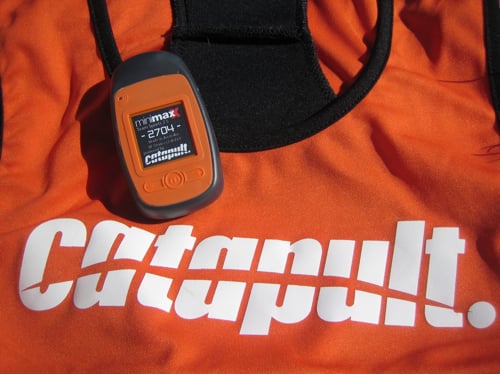 How did Catapult Innovations get started? How did you go from an idea to an actual business?
Catapult started with a research team working with the Australian Institute of Sport, on ways to make coaching more scientific, and more measurable. The team came up with some great ideas in wearable electronics, and spun out to form Catapult Innovations to explore the commercial potential of these ideas. Initially, we started out as two engineers in some borrowed office space, and local government support and some great (and patient!) early customers helped us get going.

What types of people make up the team at Catapult Innovations? You seem to have a wide range of skills that run that gamut from engineering and programming, to sports coaching and UI. How did it all come together?
We have a full range of engineering disciplines in house – electronics, firmware, software, mechanical and industrial design, along with other standard business functions like sales, marketing and management. Most of the engineers have backgrounds in translating novel research into products – in scientific instrumentation, fuel cells, defense, etc. One of our guys is an ex-professional football player and coach, with a fantastic resume of sporting achievements. What really makes the group special is its ongoing relationship with the Australian Institute of Sport, who have some of the worlds leading sports scientists. The blending of strong technology innovation skills and cutting edge sports science is where most of our ideas come from.
Your main offering is the minimaxX – can you tell us a little about the concept?
minimaxX is designed to be the state of the art in wearable athlete monitoring technology. People involved in the elite sport industry want a way to break down performance into manageable parts that you can measure, target and improve. In other words, rather than simply talking about winning or losing a match, a coach wants to know whether it was poor decision making, poor skills, or poor fitness that led to a loss. If it was poor fitness, was it lack of acceleration or poor endurance? Was this a result of overtraining or unusual match demands. . . .? The questions are endless, and minimaxX is designed to answer these tactical and fitness questions with measurable scientific data, to take the art out of elite athlete management. You can even see all this information in real time, so that you (the coach) can actually intervene in a training session or match to improve the outcome.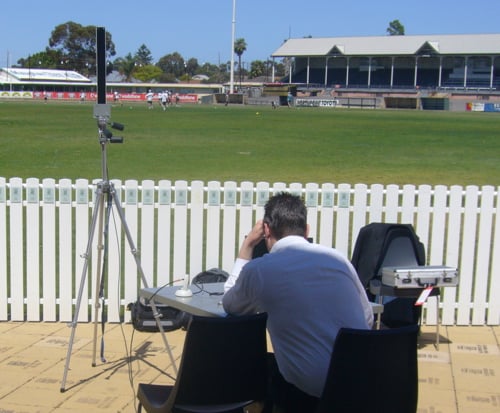 Who is in the market for minimaxX – professional athletes, serious sports enthusiasts, or average consumers?
minimaxX is used in more than 26 different sports at the elite or professional level, from English Premier League football teams, to national Olympic efforts in rowing and cycling, to Australian Rules Football. In the future, our product range may percolate down to sports enthusiasts and amateurs, but for the moment, we are targeting the elite end of the market.
What have been some of the most exciting sporting moments where the minimaxX has seen action?
minimaxX was used in the Athens Olympics and Beijing Olympics in sports like rowing. All the Australian rowing crews who won medals in Beijing were instrumented, and all of our team could see this on the television coverage. In the Australian Football Premiers for 2008, the Hawthorn Football Club was our first commercial. They have gone from being a mid- or low- table team to national champions, so its been particularly exciting to be associated with their success. Meeting groups like Manchester United and Real Madrid is always exciting for us personally. A lot of these guys have massive celebrity status and extraordinary skills, so it's a privilege to be involved in sport at this level.
What is the impact in 5 or 10 years down the line for technology like this? Do you see it being applied to other areas besides sports?
There are massive applications for these technology platforms outside of sports, particularly in remote healthcare monitoring and defense. Healthcare applications are especially relevant for developed nations that have aging populations. This technology could help keep older people out of the hospital, while still having the option of continuous monitoring. It turns out that most of the things you are interested in measuring for an elite athlete have parallels in the health and defense fields.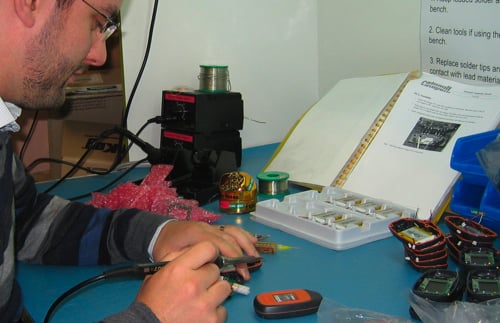 What are some of the technical tools that Catapult Innovations uses to make the magic happen and keep the company running on the back end?
We use lots of typical engineering technical tools for our work like CAD systems, and software development suites. At the business end, tools like WebEx have been great in helping us establish a world wide market. We want to become increasingly aware of where we are investing our time and resources across the whole business, so we see Harvest as being a fantastic tool for monitoring this, and keeping our strategic objectives foremost.
What sports do the team at Catapult Innovations personally participate in?
One of the founders is a keen squash player; and our Business Development Manager coaches basketball. A number of our guys participate with their kids in lots of local and school sports. We have some really passionate sports fans in the group, so its exciting to be working in an industry so well aligned to our lives.
We're glad to welcome Catapult Innovations to the Harvest New Founders Program's ever growing team, and to support their earnest exploration into quantifying the art and science of sports!

To help companies get on their feet, The Harvest New Founders Program gives one year's subscription of Harvest time tracking service to a new company each month. Think you might be a good fit for our New Founders Program? Learn more and apply.