Our iPhone app has been updated! Get the newest version →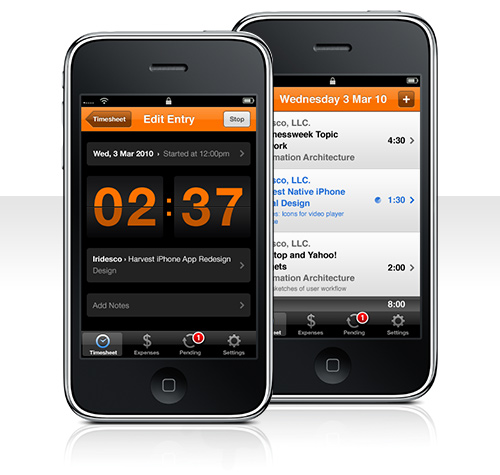 Today, we're excited to announce the arrival of our official Harvest iPhone app to the iTunes App Store.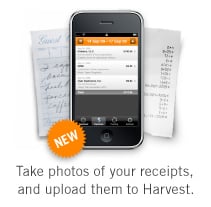 Harvest for your iPhone allows you to track time and expenses on-the-go, with or without a network connection. Start and stop the task timers or enter durations with notes while you're on the road.
Need to submit receipts with your expenses? With Harvest for your iPhone, you can snap photos of your receipts and attach them to your expense entries in Harvest. It's a great way to stay organized.
Hat tip to CrazedCoders (the creators of the Co-op iPhone companion, iCo-op) for helping us launch this app. Enjoy and let us know what you think!