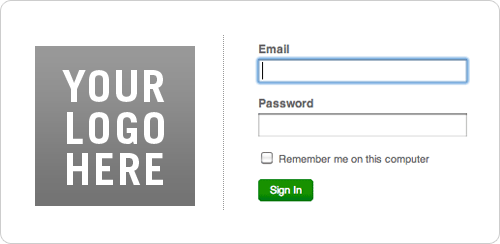 Our redesigned sign in page can now be customized with your company's logo. This means that your employees and contractors will have instant recognition of your company branding, and they'll feel reassured that they're signing in to the right place.
Adding a logo (or other graphic element) is easy as can be – just sign in to your account and follow these simple steps:
Go to Manage > Account Settings
Click the Edit Preferences button
Next to the "Logo" option, click "Choose File" and navigate to a file of your choosing.
The space for your logo is 160×160 pixels wide. Uploaded images may be smaller than that – and larger images will be resized. Please note that this feature is not currently available for free accounts.
We hope you like this new bit of customization, and let us know if you have any questions or thoughts about the feature.