Like many good ideas, Streets United began as an inspiration over a few beers. It has grown into a business that is a resource base for street sports, music, art, entertainment, and community programs. We got to talk with the Streets United crew about extreme pogo stick freestyling, inspiring the youths of Aston Prison through street sports, and how Harvest allows their consultants to take responsibility for their own projects around the globe.
What was the inspiration for starting Streets United?
The idea of Streets United was literally conceived in a London pub over beers. The more official story is that Daniel Wood and Courtney Orange, both with backgrounds in athlete management, worked on a few projects together and then invited two good friends, DJ Lee Johnson (aka LDouble) and marketing expert Anders Wennesland, to start the business. We basically decided that each of our individual experiences and talents would be better utilized collectively.
We were frustrated at how little support is given to community projects, and at how traditional sports programmes are. We wanted to bring the corporate world closer to their communities through street sports and art, and provide an open meeting ground where both professional and aspiring athletes can come together to promote their talents.
You have a strong mission statement, with core values of respect, responsibility for self development, and sustainability – how have you put these values into action?
We work tirelessly to inspire brands and agencies to invest in their local communities. This approach allows our growing network of suppliers and youth workers to achieve more sustainable results and to spend the bulk of their time where it should be: on the front line, working with the young people.
We believe that we cannot do everything ourselves, so we constantly seek to inspire artists to collaborate and take on responsibility for their own development. This is after all how they got to become a top athlete or artist in the first place – through self-determination, not through relying on a coach. We work with inspirational people and encourage them to always push themselves, so we can give them the best opportunities and builds trust in everyone's work.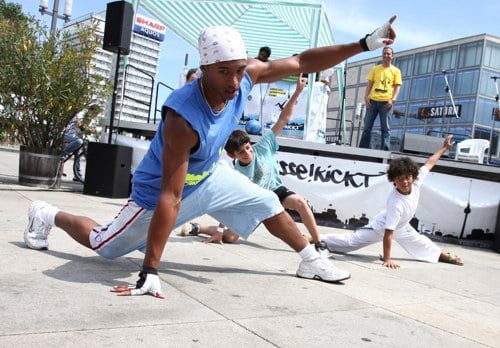 You offer workshops in beatboxing, breakdancing, power rising, street and freestyle soccer, graffiti, and BMX flat landing, to name a few – how does one attend one of these workshops?
We would normally create these with a sponsor, for a specific event. Typically any brand sponsoring a live event, like the Olympics, for example, will be looking for activities to engage their audience, and that is where we come in. It ranges from schools, brands, organisations in all industry sectors, housing associations, local councils and much more: it is very mobile and can happen anywhere. Last year we introduced a whole host of 'alternative sports' to over 30 countries, and this year we're poised to build even further.
What is the weirdest street sport that you've discovered, that everyone should know exists?
Extreme Pogo Stick freestyling & Yoyo Freestyling.
Why do you track time, and how do you guys use Harvest?
It is a huge convenience to have an online CRM system that helps coordinate and standardized project management and financial administration for the Streets United Directors, and Harvest is also a great tool for giving freedom and responsibilities to our growing network of Junior Consultants around the globe. Our ambition is to give young people the opportunity to manage their own local projects and learn to take handle business administration. Mainly we are looking to professionalize any individual athlete or group involved in progressive sports, by giving them all the tools necessary to succeed in the business.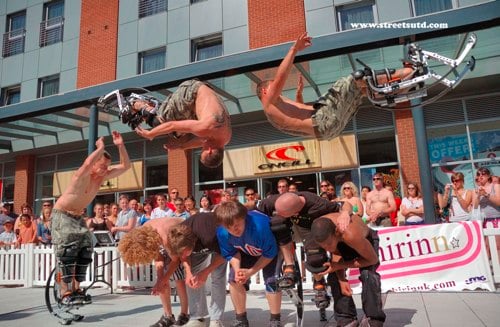 What makes Streets United run?
The four main directors of Streets United work remotely from England, Spain, and Greece. We target a world stage and thanks to the blessings of modern technology, we can choose to live and work where we want. Skype is an essential tool to keep regular and effective communication between the partners of Streets United. We also use Dropbox to store and access all documents online and Harvest for CRM and financial administration. Social media like Facebook, Twitter, Youtube, Streetsutd.com and our blog, are all essential to our networking. We also have a social network site strictly for professional athletes through ning.com.
Did you really perform alongside the SugarHill Gang?
Great times! Yes, it was an amazing charity event where we had a group of artists performing along side the legends. We've had shows in front of and alongside a number of famous people , like Christiano Ronaldo, Rio Ferdinand, Girls Aloud, Madonna, and, on the weekend of the World Cup Final, the football legend Pele.
What's the Aston prison workshop?
On March 17th, 2010, Streets United entered HMP & YOI Ashfield to engage and inspire young people. In partnership with the 2nd Chance Project, young people were signposted into activities both inside and outside of custody with a view of reducing re-offending. A crew made up of football and basketball freestylers, MC's and DJ's engaged over 100 young people throughout the day providing a range of displays and opportunities for young people to learn new skills and develop interests, and showcase what they learned at the end of the day. This project provided a bench mark in the Streets United mission of creating opportunities for young people through street sports.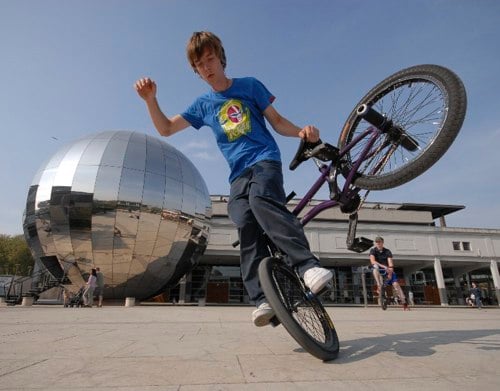 We are so happy to welcome Streets United to our growing family of Harvest New Founders, and are happy to support this inspired company showing youths across the globe how to get out there and get active.
To help companies get on their feet, The Harvest New Founders Program gives one year's subscription of Harvest time tracking service to a new company each month. Think you might be a good fit for our New Founders Program? Learn more and apply.