Harvest users can now take advantage of AkaCRM's integration with Salesforce, available for free through their site.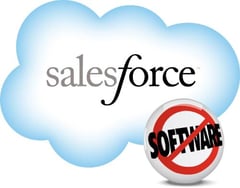 Here's how it works: Using Harvest2Salesforce Connector, add projects in Salesforce the same way you add projects in Harvest. After adding the project in both applications, you can track time as usual in Harvest under that project.
When you sync the Salesforce application with Harvest, your team's time entries will now appear under the appropriate project in Salesforce. Additionally you can view reporting figures, like invoiced and uninvoiced hours, and your project's budget within Salesforce.
Check out the video and the application, and thanks to AkaCRM for making an integration that is relevant to our Harvest users!