Beowulf Farm trains and breeds horse in British Columbia, and co-owners Eric Denhoff and Karin MacMillan wrote us to let us know that since the industry standard equestrian billing software available was not up to snuff for them, they were using Harvest out in the field (literally!) to stay on top of their business. They told us more about what life is like on the farm, the foods horses go crazy for (you'd be surprised), and how they use Harvest on their iPhones to keep the farm in check.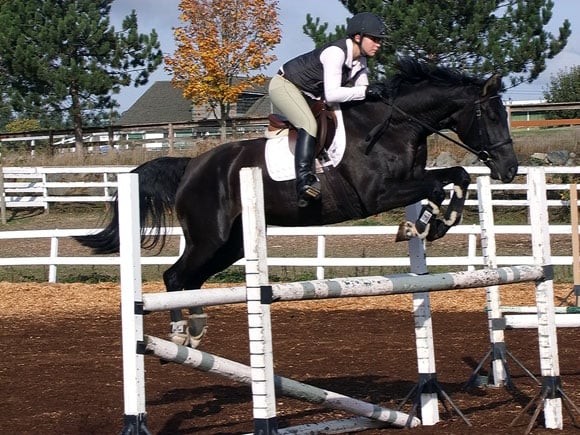 What exactly do you guys do, and what's the history of Beowulf Farm?
Beowulf Farm is an Equestrian Training Centre in beautiful Victoria, British Columbia Canada. We import, breed and train Elite Hanoverian mares and Hanoverian geldings, and train students in dressage, show jumping and hunter/jumper disciplines. There are about 35 horses at Beowulf at any given time, from new foals to schoolmasters. We have five full time and three part-time staff, plus the owners.
How do you use Harvest to manage your time and invoicing?
Harvest has been a Godsend for us. Trainers can use Harvest to input their lesson charges directly from the iPhone at the end of a lesson, input a trailering charge for taking a horse to a horse show, and input "extra" charges for supplemental feedings, special stall care, holding the horse for the vet charges. It takes the "remembering" out of the billing process because trainers and staff can enter the charges real time as they occur, rather than trying to remember the charges at the end of the month. We customize the expense fields (horse trailering, horse show fees, special feeds), track time and expenses, and print our invoices out in an efficient and easy-to-understand way!
When people think of "farm", they don't think "iPhone app" – what other ideas or technology have you adapted to farm life?
Technology is an increasing tool in horse farms, like any other farming or business enterprise. Cell phones, video cameras to monitor horse birthing, portable digital ultrasound machines used by our vets to inspect for injuries—all these technologies are making a difference in the way we do business. We use Facebook as an adjunct to our rider communities' own Facebook pages, so that people can stay updated about events at the farm, news of upcoming shows, barn policies and the like. We have played with Twitter a bit, but are concerned about the time needed to keep it constantly fresh and updated.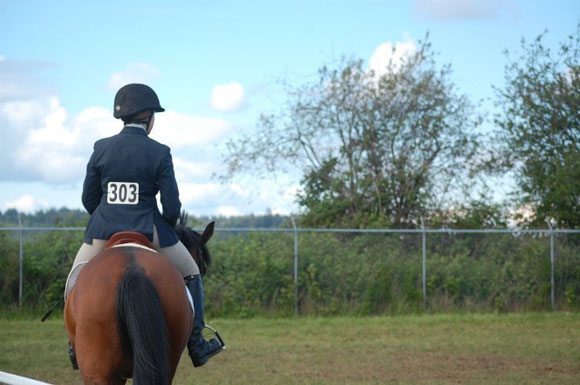 What have you been able to realize through Beowulf Farm, that you're particularly proud of?
We have hosted horse shows at the farm and other competitions, but I think the most memorable moments revolve around the birth of new foals—the drama, the excitement, the awe that arises when mother gives birth and a healthy, beautiful foal emerges.
What are 5 things that Beowulf Farms has consumed lately?
1. Hay: 35 tons of hay every three months.
2. Water: We use enough water every day to float a boat, which works out to 10,000 gallons of water a month!
3. Carrots: By the bag—and I mean, a potato sack size of a bag.
4. Beet pulp: Who knew? Horses love beet pulp!
5. Fence posts: Some of our horses seem to like them for breakfast, lunch or dinner!
Are there any misconceptions about horse riding that you want to clear up for people?
One misconception I would clear up about horses is that anyone can just hop on a ride—proper training, a good, reliable and appropriate horse, the necessary equipment (like using the mandatory helmet for all beginners) are all critical. Given the right environment—good horse, good trainer—horse riding is a real joy.
We welcome Beowulf Farms to our expanding roster of Harvest New Founders, and are happy to support this small business keep their staff on track, both in the field and on their finances.

To help companies get on their feet, The Harvest New Founders Program gives one year's subscription of Harvest time tracking service to a new company each month. Think you might be a good fit for our New Founders Program? Learn more and apply.