This week, Google launched the Chrome Web Store, an online marketplace, where users can search, browse and use web-based applications and extensions.
You can now install Harvest and Co-op (our team communication app which we live by everyday) for your Google Chrome browser via the new Web Store — it's available at no additional charge for existing Harvesters. Once installed, the apps will appear when you load Chrome. This makes accessing our apps from Chrome on any machine even easier.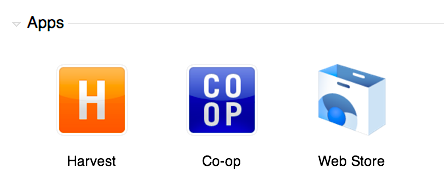 Additionally, we've started to add some HTML5 goodness starting with @reply notifications in Co-op, so you can take advantage of great desktop-like features right from your web browser.
Head over to the Chrome Web Store via your Chrome browser to install them today!
Install Harvest for Chrome
Install Co-op for Chrome